Written By: Risa Takahashi (Class of 2024)
Youths for SDGs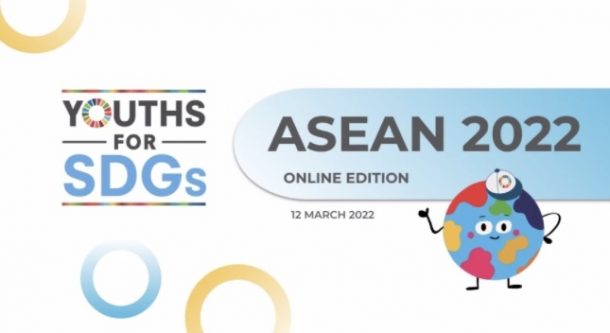 In the time span from January to March, the Virtual Youths for SDGs conference took place for high school students. Just as in previous years, Wells International School was happy to be involved in this virtual conference, despite the difficulties of Covid-19 pandemic. 
Youths for SDGs is an academic event where students from different schools interact, learn about the United Nations' 17 Sustainable Development Goals (SDGs), express their opinions, and tackle real world problems. Although in the past, the conference took place in international schools, due to the impact of the Covid-19 pandemic, the conference took place online as it also did in 2021. Nevertheless, students still gained valuable experiences from connecting with other students online and discussing global issues. In fact, taking advantage of the conference being held virtually, students outside of Thailand participated as well. 
Case Challenge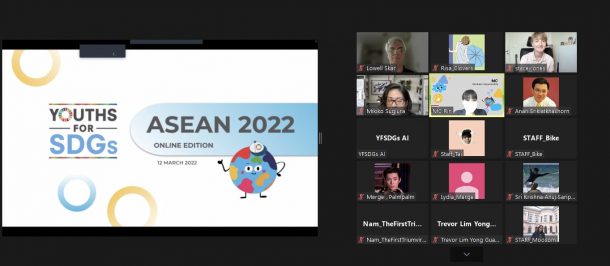 This event started on January 11th with the Case Challenge. Students gathered in groups of three and were given four issues to find solutions to, based on SDGs. This year, the topics were based on the impacts of the Covid-19 pandemic. Students were given until February 11th to work with their teammates to find solutions to the given topics, make presentations, record their presentations, and submit. From there, five groups were chosen to go to the final round, which took place on March 12th. All participants attended the ZOOM meeting online to watch the top five groups present their solutions. The meeting began with the opening speech by Ms. Prim, the founder of Youths for SDGs (also a Wells teacher and a Wells alumnus, Class of 2015), and a representative from UNDP. Then, the selected five groups presented their solutions and answered questions from judges and audience members. Everyone strived to come up with their own creative solutions to tackle real global issues.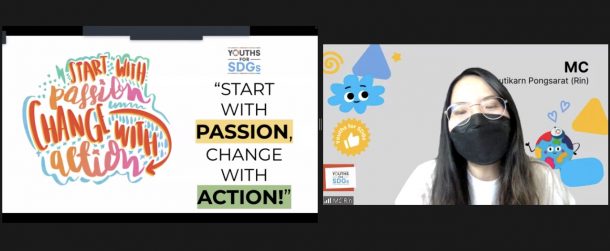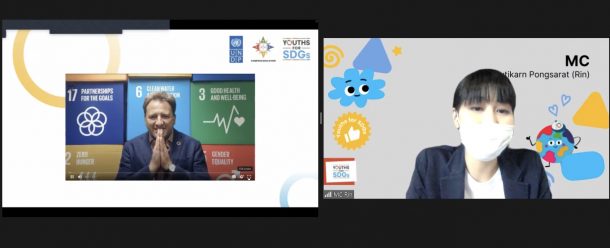 Breakout Sessions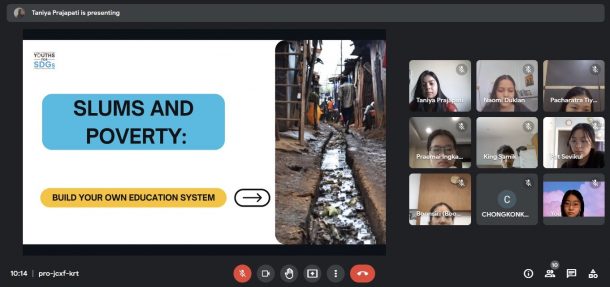 On February 5th, students attended Breakout Sessions onlineto learn and discuss existing global issues and connect them to SDGs. There were ten different breakout rooms for students to choose from, with the maximum of three rooms. The topics varied from technology, Covid-19 pandemic, education, and so on. Youth leaders, who are high school students, took the lead in the Breakout Sessions to present the issues and engage participants in discussion to express their opinions and give possible solutions.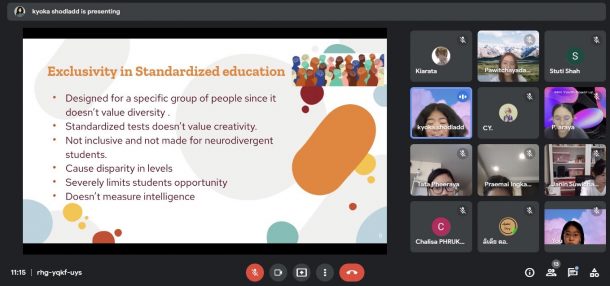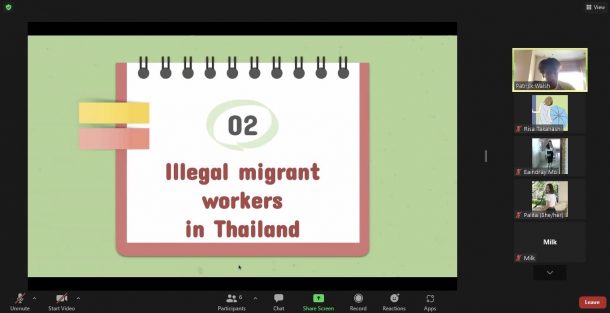 Personal Reflection
As it was my second time attending the Youths for SDGs conference, things went smoothly in both the Case Challenge and Breakout Sessions, as I was more confident in what I was doing. The Case Challenge was more fun this year as there were four topics rather than only one. Because all the topics were related to Covid-19 pandemic, it made me aware of more current issues. My group's main solution was to make an app, and working on this presentation made me want to have our app in real life. Presentations in the final round of the Case Challenge were all inspiring. I was surprised that the winners were from a school in Malaysia, but it just proved that we are all connected and striving to work together during the Covid-19 pandemic. I learned a lot from the Breakout Sessions as well. I met Youth Leaders that I knew from past inter-school events, and seeing them becoming the Youth Leaders inspired me to also want to be one in the future. In another breakout session, the Youth Leader explained the topic based on her real experiences, which was very interesting and relatable. Compared to last year, I could engage in discussions more confidently, so I was able to interact with other participants and learn much more from them. 
On behalf of Wells, I would like to express my gratitude to Ms. Prim and the Youths for SDGs team for organizing an engaging virtual conference and giving international school students a platform to exchange ideas, collaborate and allow their voices to be heard.