Overview
At the primary (Grades 1-4), middle school (Grades 5-8) and high school (Grades 9-12) levels, Wells International School seeks to not only match global education standards, but rather exceed them. Building upon the U.S. Common Core Standards and expanding them to provide a broad foundation in literacy, mathematics, technology and the arts, Wells students follow a carefully designed content and skill progression throughout their school careers. Comprehension and application of the standards is assessed twice each year using the tenth and most recent Standardized Application Test (SAT 10), allowing the school to measure its performance against its peers around the globe. Based on comparisons with worldwide scores, Wells students typically match or exceed the performances of their peers.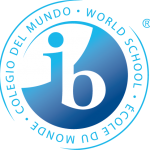 What do students learn at the primary level?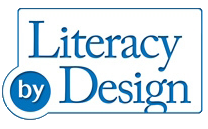 In Grades 1-4, Wells students build a firm foundation in three of the four core subjects–English, science and social studies–through the Literacy by Design program. Based on extensive research and aligned to the findings of the National Institute for Literacy in the United States, Literacy by Design focuses on the development of language skills across the curriculum, ensuring that students will possess the reading, speaking and listening abilities necessary to succeed at later levels. Through the use of leveled texts, manipulatives and online components, students progress according to their own needs, enabling them to gain confidence and gain a love for learning. The mathematics program at Wells International School similarly builds upon an integrated approach in which students first learn through differentiated techniques such as manipulatives, games and activities, and eventually move on to conceptual understandings that are reinforced through the use of adaptive computer programs such as ALEKS.
For more information regarding our primary program, visit our Downloads page.
What do students learn at the secondary level?
Upon moving to Grade 6 and beyond, Wells students begin to refine critical thinking skills that allow them to succeed in intensive courses in high school and university. Drawn from the U.S. Common Core Standards and influenced by the approach of the International Baccalaureate (IB) system, the Wells secondary curriculum emphasizes student engagement, collaborative learning and the application of principles and content gained in the classroom. Skill sets thus include areas such as synthesis, analysis, and evaluation, and instructors follow the set vertically aligned standards and skill progression models in order to guide students incrementally through the learning process. Classroom instruction typically focuses on group work and activities rather than a lecture-based approach. Upon reaching high school, students are offered a wide variety of options and programs to help them prepare for university, including:
High school courses leading to a standard diploma
Advanced Placement (AP) honors courses taught by trained AP instructors
The IB Diploma Programme (as of the 2013-2014 school year)
One-on-one university and career counseling
Internships and job shadows at institutions such as Mahidol University and Sukhumvit Hospital
Positions as teaching assistants
How are students assessed?
Wells International School relies on a blend of formative and summative assessment techniques rather than basing students' grades solely on test results. Thus, work is not assigned simply for its own sake; it is designed to reinforce the concepts and skills students are learning, and allow them to apply that learning in a practical way. Instructors then analyze the progress of each student to determine whether a particular area of study has been mastered. Differentiated assessments ensure that students have multiple opportunities to demonstrate their mastery of topics, including visual and artistic projects, technology-based tasks, writing assignments, and other standard forms. These are graded based on effort and completion in the case of formative assessments, and on rubrics in summative assessments such as quizzes, exams and projects.
For more information regarding formative and summative assessments, and how they are used in Wells, visit our Downloads page.
Does the instructional approach at Wells work?
According to the results of the SAT 10, administered annually to students from Grades 3 to 12, nearly all Wells students outperform their American peers in mathematics by an average of two grade levels, and outperform them in every area–including English, science and social studies–by the time they graduate. The school is highly competitive in academic competitions in Thailand and internationally, having been champions in the EU-Thailand National Debate Championship, Asia Books Readers' Theatre competition and the World Scholar's Cup. Additionally, Wells students were the world champions in the 2011 World Math Day. Wells students regularly participate in prestigious academic programs such as the Johns Hopkins Center for Talented Youth, Global Young Leaders Conference and school exchanges, and have received high praise from program coordinators.
For more information regarding the success of Wells students and graduates, read our full school profile.