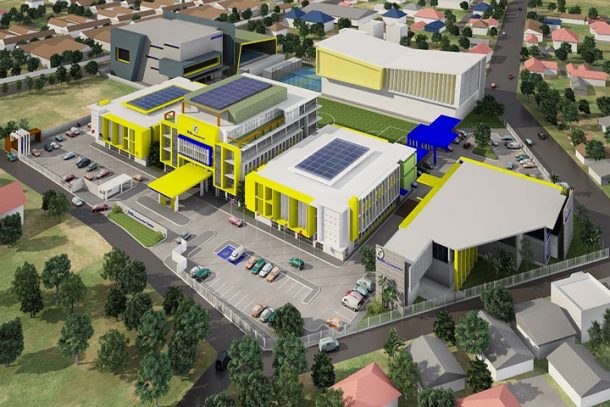 Wells Chonburi Campus 
Wells International School is proud to announce the opening of its fifth campus in Chonburi, Thailand, scheduled to open in August 2022. On December 25th, 2021, the construction work for our new Chonburi Wells campus began, marked with a groundbreaking ceremony. In the first phase, the school will accommodate nursery through Grade 2 classes and then aim to expand to higher grade levels in the second phase. 
Wells Chonburi will embrace the strongly established philosophy and American school culture of the three other Wells campuses in Bangkok, but will also incorporate core elements of Thai culture and sustainability.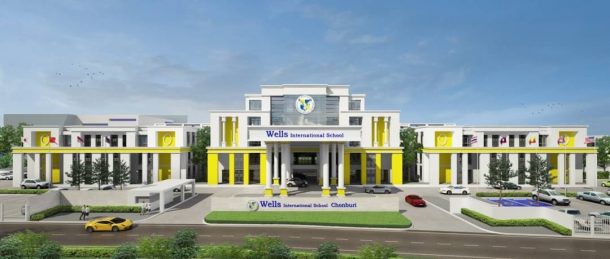 This campus is the result of a collaboration between Wells International School and Villa Forest to present a new prototype project promoting the Thai lifestyle concept of 'baan-wat-rong rien' (วัดบ้านโรงเรียน) (home-temple-school). This is a creative lifestyle philosophy promoting sustainable happiness through these three features:
Home: The concept of a home is more than just a home. It is the starting place of learning for children and a place where families support each other. 

Temple: A temple is the foundation of mental development for all religions and backgrounds.

School: A school represents the foundation of holistic learning and development of virtues.
Learning is the foundation of life and the goal with this campus is to plant the seeds for students to have a good quality of life in a natural environment, and a strong foundation from which to live their lives. At the heart of this educational approach, students will not only thrive in academics but also learn in a natural environment, enjoying fresh air and trees, thus stimulating development of critical 21st century skills. An agricultural center will facilitate student cultivation of such skills, where they can embrace hands-on learning experiences with soil, planting crops, and growing grass. Such activities help foster creativity, critical thinking skills and imagination. 
By living and learning in such an environment, families can have more time together in pursuit of the goal to help children thrive, be humble and live a happy life. Our students then go on to study at renowned universities, such as Caltech, Cornell and Harvard. An environment which unites local and global cultures helps students develop as global citizens, but also nurturing and appreciating the local context in which they live and grow up. This stems from the Thai sufficiency economy principle, 'por piang' (เศรษฐกิจพอเพียง), which allows everyone to have, and be happy with having, 'enough'.
With continued optimism looking forward to the future, we anticipate this new beginning of the expansion of our Wells community and philosophy. If families would like to inquire about the new campus and details, please contact our Wells On Nut admissions office for further information, or visit our website: https://wells.ac.th/