Written By: Cristine Jeong (Class of 2022)
From March 2 – 4, the 3rd annual Wells Math Competition took place through an online Google Meet. In the Wells Math Competition, students are able to gain diverse mathematical knowledge and collaborate with their teammates to understand different approaches to solve the problem shown. Each day of the competition was dedicated to different grade levels with the first day starting with grade 9 – 10 division and the second day with grade 11 – 12. The final day was held among the first and second winners of each grade division.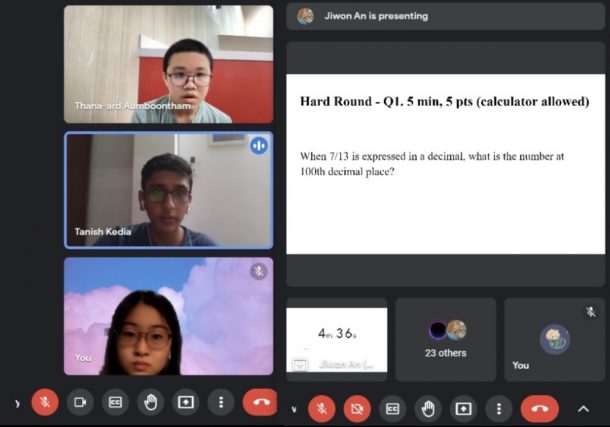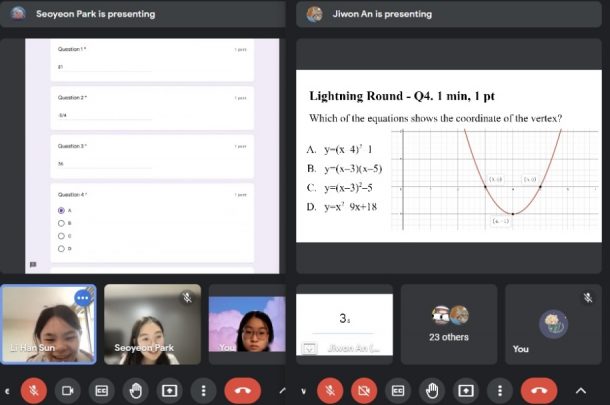 Day 2: G11-12 Division
Our Wells Math Competition allows students to approach math in a more interesting and enjoyable way so that students are not just solving a math problem but learning different perspectives from each other.  In the competition, students were paired with a student from a different grade level and had the opportunity to discuss the questions through an individual Google Meet.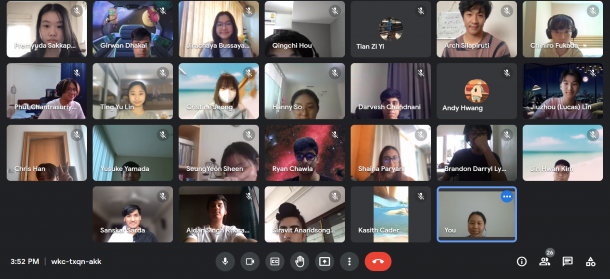 Day 2: G11-12 Division
The questions were presented in three rounds, consisting of 3 medium, 3 hard, and 10 lightning round questions. For each round students were given limited time to solve the questions and were asked to submit their answers in a Google form.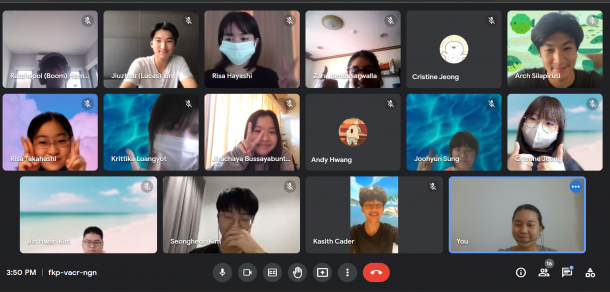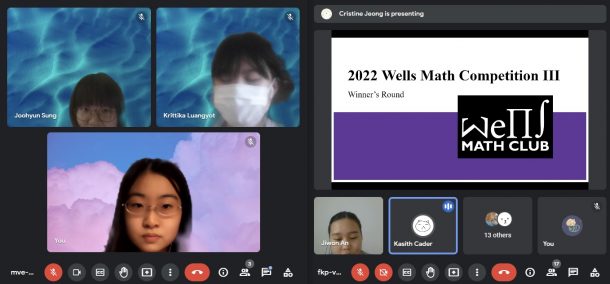 Day 3: Winner's Round
Although there were various difficulties due to the competition being online, most of the students have said that they enjoyed the competition and they were able to learn various solutions and approaches.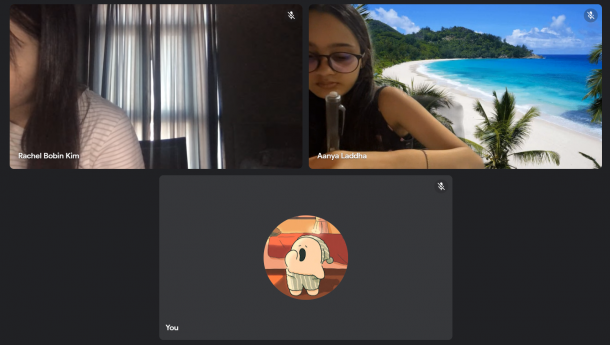 If some students missed the event this year, Wells Math Competitions will continuously be held in upcoming years so we all hope to see you in future competitions!