Wells Thong Lo had a joyous pre –Chinese New Year celebration on 23rd January 2020. It was so wonderful to see our school community come together during our Chinese New Year Celebration. Thank you to all parents, students, teachers and staff members who took part in making this Lunar New Year event a success. Our kids are truly lucky to have a strong community behind them.
This year, the Lunar New Year falls on Saturday, January 25th and it is the year of the RAT. The Lunar New Year is a holiday celebrated by many Asian countries based on the Lunar calendar. Each year is represented by an animal according to the 12 year Chinese zodiac. The Chinese New Year can also be called "Guonian" which means the passing of the old year to the new one. This festival emphasizes the importance of family ties.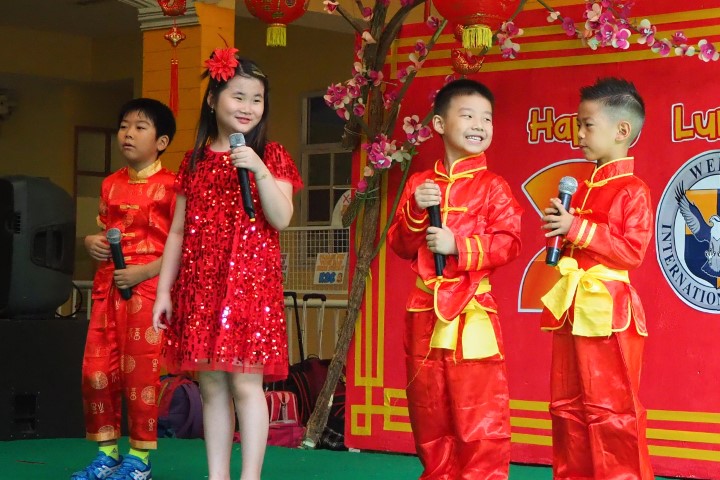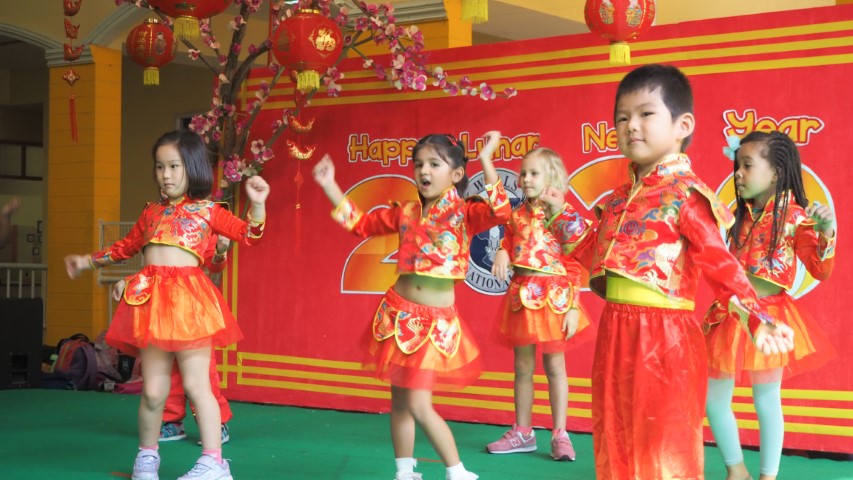 The celebration started with Chinese New Year song, dance and performance. The children were then introduced to Chinese New Year traditions and customs eg. festive decorations, the preparations of the reunion dinner, and various snacks eaten during the festival season. All the kids worked very hard practicing during the week with the Mandarin department. Students were pleasantly surprised by the unexpected entry as our school staff made their appearance as the Wells lion dance troupe, dancing on stilts.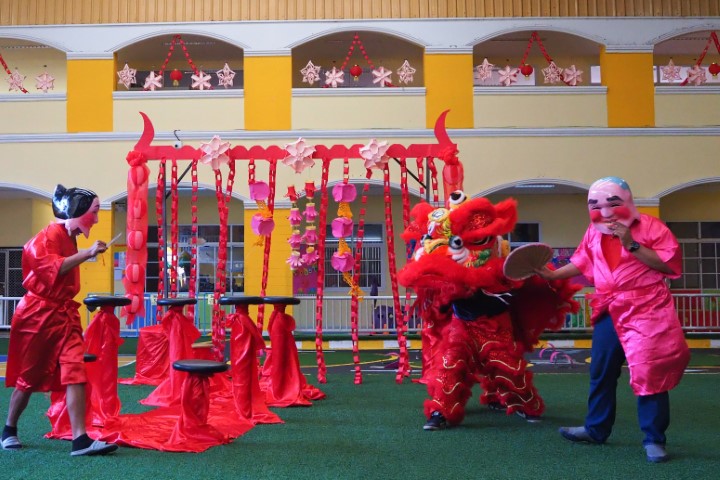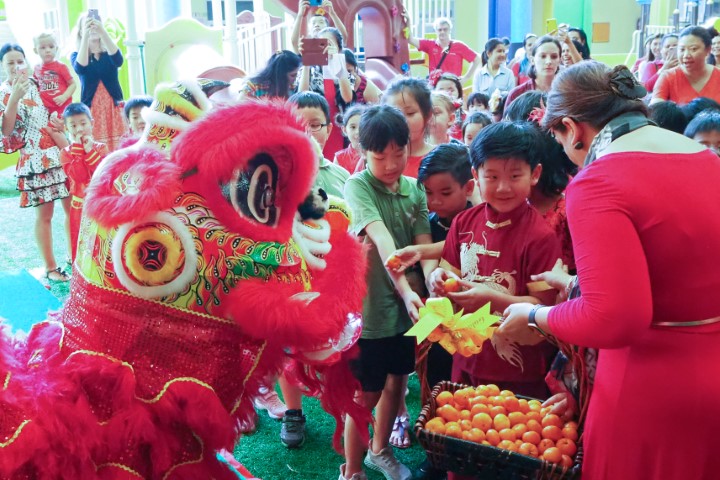 A
Lion Dance is a traditional art form that incorporates physical training commonly associated with martial arts and esthetic expressions. The lion dance is an excellent example of Chinese folk culture, which has spread across the world with Chinese immigration. We ended our celebration with fun games and activities by our teachers and staff.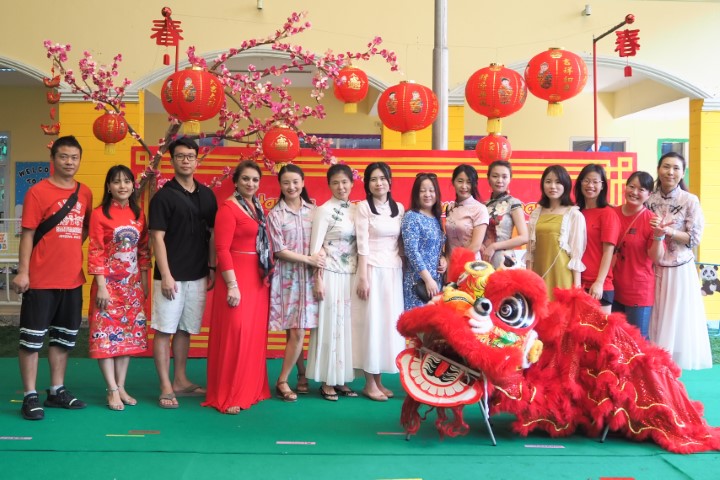 We hope everyone enjoyed the different dance performances, tasty Chinese snacks as well as the special performance by one of our parents. And of course our appreciation goes out to parent teams that came to set up, serve and cleanup.
Xin Nian Kuai Le (Happy New Year), everyone!
Written by: Ms. Samantha – K2A Homeroom Teacher