Wells Signs MOU with Mahidol Engineering Faculty
On Thursday, June 13, Mahidol University Faculty of Engineering visited Wells International On Nut Campus to finalize an academic cooperation agreement memorandum of understanding (MOU) between Mahidol's Faculty of Engineering and Wells International School. The memorandum recognizes the importance of educational development in the 21st century to prepare youth to learn and adapt themselves to the rapid change of today's global society and to be an important key for country development in the future through development of new generations according to the national strategy that responds to Thailand's 4.0 policy. Thailand's 4.0 policy aims to promote and support innovation, creativity, research and development, higher technologies and green technologies.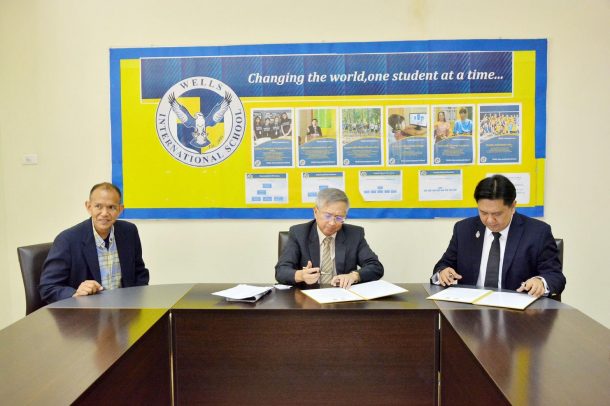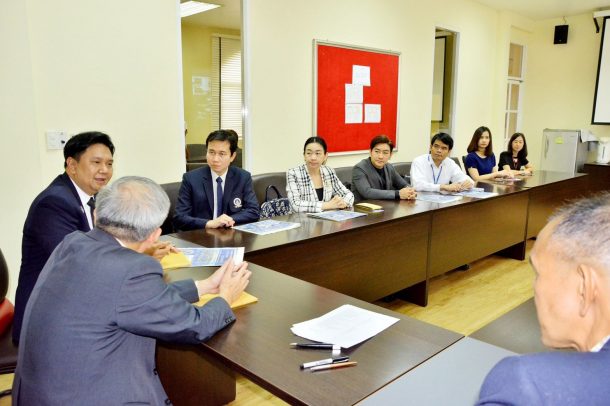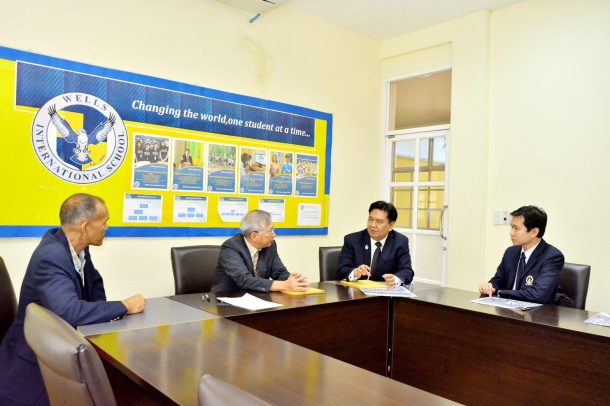 The memorandum was signed by Assistant and Dean of Faculty of Engineering, Professor Jackrit Suthakorn, Ph.D., Wells International School Chairman, Dr. Yao-Lang Chang, and School Headmaster, Mr. Ray de la Peña. Sharing a similar educational philosophy, Wells and Mahidol have agreed to join hands in collaboration with a goal towards educational development. The agreement between both parties aims to connect high school and higher education through the exchange of information and collaboration in order to produce future graduates that respond to Thailand's 4.0 policy. This also includes the promotion of science, technology, engineering and mathematics (STEM Education) and skills of the 21st century.
After the signing of the MOU, various representatives from Mahidol's Faculty of Engineering presented about their respective programs, which include the International Program in Biomedical Engineering, Chemical Engineering and Dairy and Beverage Engineering. Mahidol has also opened its doors to our students to gain internship experience in the Faculty of Biomedical Engineering. This summer, eight of our high school students will be participating in internships in various labs in the Biomedical Engineering department.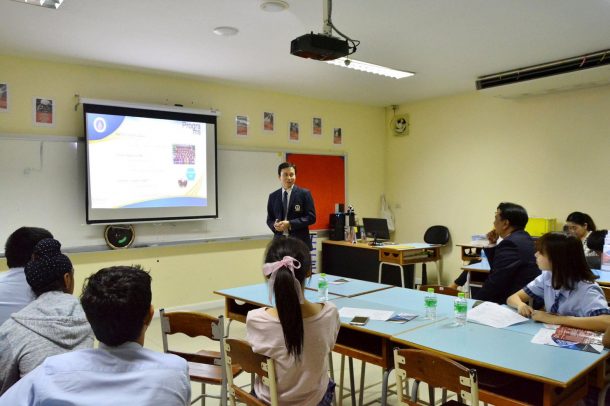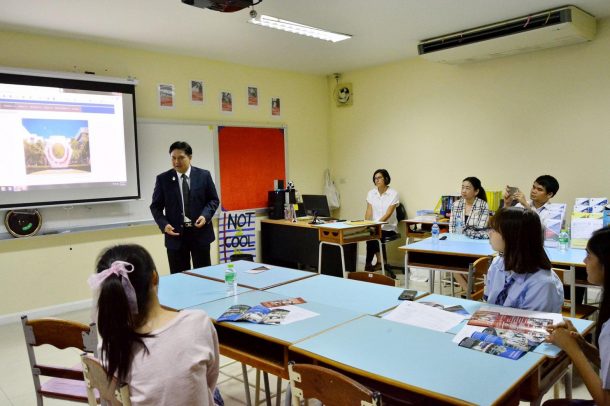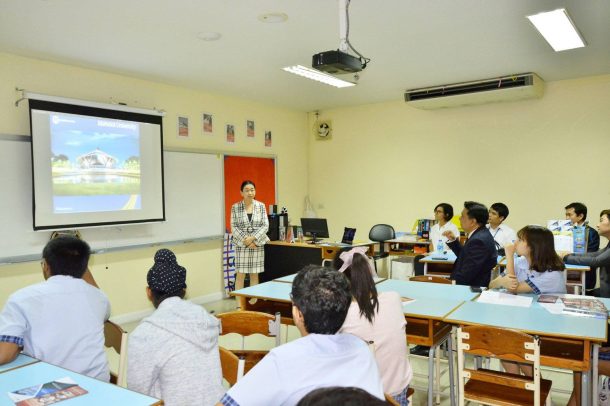 Wells International School would like to thank Mahidol University for their collaborative spirit and willingness to work together towards the goal of educational development. We look forward to strengthening this partnership and furthering STEM education and 21st century skills in the future.