Our Seahawk volleyball teams have once again showcased remarkable skill and team spirit at the prestigious 2023 FOBISIA Varsity Volleyball Tournament, hosted by Shrewsbury International School this past weekend. This marks the second consecutive year of Wells' participation in this 3-day event.
The Federation of British International Schools in Asia (FOBISIA) tournament brought together teams from across the region.
**Seahawk Boys: A Dominating Force**
Wells' boys' volleyball team, known for its prowess, continued its winning streak. They remained undefeated in pool play, overpowering teams from Bangkok Prep, Rugby School Thailand, Epsom College, and Shrewsbury Team B. The knockout phase saw them triumph over Wellington College Shanghai and Potisarn Pittayakorn in the semifinals. The championship match against Bangkok Prep was arguably the best-played match of the season, with Wells clinching the gold medal, winning 3-0 (25-11, 25-14, 25-14).
The boys' team featured a blend of experience and emerging talent. Ending their storied careers as Seahawks were seniors Sena Nakamura, Asahi Fukuura, Bijay Pun, Japan Kittayachaiyawat, Kenshin Ushikubo, and Haruto Kagei. They were supported by juniors Rafael Jung and Rishi Sharma.
**Lady Seahawks: An Emerging Powerhouse**
The girls' team, significantly improving since their 6th place finish at the ISB tournament, mirrored the boys' success in pool play, securing victories against Shrewsbury Team B, Potisarn Pittayakorn, and Bangkok Prep. They continued their winning form in the playoffs, overcoming Shrewsbury Team A and International School Myanmar in the semifinals. The championship game saw them put up a fierce fight against St. Andrew's Bangkok, eventually earning a respectable second place.
The girls' roster showcased a diverse mix of players, including senior Bianca Castillo; juniors Ally Gu, Jimin An, and Preme Mongkolprasert; sophomores Alia Abdelwahab, An Fukuura, Alisa Kupari, Hayeon Kim, Yebin Sung; and freshmen Aom Vetchayanvivat, Hrishika Bhattacharya, and Amy Park.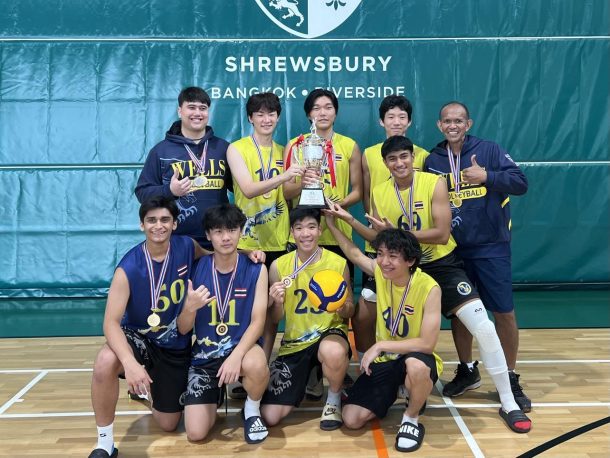 2023 FOBISIA Volleyball Boys Champion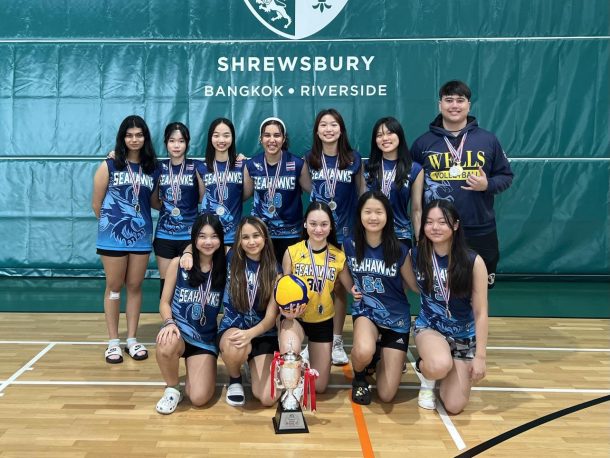 2023 FOBISIA Volleyball Girls Runners-Up