Wells Without Walls
After a few weeks of exams and final assessments, our high school students and teachers ended the semester with a Virtual Wells Without Walls (WWW) week, an initiative to empower students to take more control of their learning and explore new experiences, skills, and service learning opportunities. 
Typically, Wells Without Walls is a week dedicated to learning in various shapes and forms, inside and outside the school walls. Students and teachers play a large role in organizing the event and tailoring it to the needs and vision of the high school student body. WWW aims to provide students with academic, CAS/co-curricular, experiential and service learning opportunities through student and teacher-led workshops, IB sessions, life skills and hands-on activities, action planning, sports, and service learning. Underlying these opportunities is the empowerment of our students and teachers as change-agents and leaders as they explore and showcase their various passions, skills, and talents, through collaboration and teamwork.
Virtual Wells Without Walls
Due to pandemic restrictions, this year's event was hosted virtually through Google Meet by our Community Engagement & Spirit & Events committees. Students and teachers engaged in various activities and workshops, interacting with each other and various guest speakers throughout the last week of school. 
We kicked off the week with our Class of 2022 IBDP TOK Exhibition, in which Grade 11 students showcased their final TOK exhibitions and completed their first IBDP internal assessment. 
New and Returning Guest Speakers 
Throughout the week, we hosted some new and returning guest speakers. A few of our Wells alumni, Akhil Shanishetti, Prim Pupornchai (Class of 2015), and Natnisha Ahuja (Class of 2018) joined us for an alumni panel discussion, in which they addressed questions from our high school students about college entrance exams, university life, finding a major, career planning, etc. Our recent alumni, Hrithi Bhattacharya, Gia Karamchandani, and Riddhi Tandon (Class of 2021) shared about their learning and growth through CAS in 'How to be a CAS Superstar'. 

Rescued Glass joined us to give some inspiration to our middle and high school students in regards to the potential of a CAS project. In their case, their high school CAS project turned into a globally established social enterprise.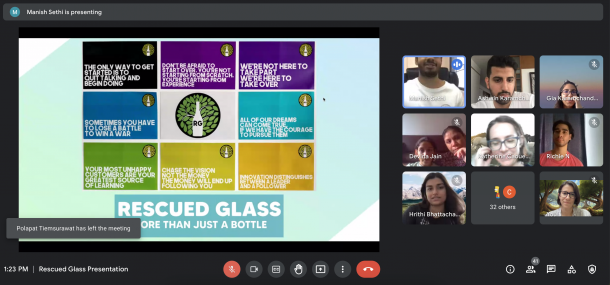 Mr. Sandeep from the Art of Living Foundation here in Bangkok joined us virtually for a session to share brain hacks for high school students. This was a nice, interactive session which invited students and teachers to try some breathing and meditation techniques. Mr. Arch also shared about his own 30-day challenge and challenged our high school students to take on a 30-day challenge this summer.

Second Annual AP Symposium 
Ms. Katherine and Mr. Arch hosted the second annual AP Symposium, which offered students the opportunity to present their research presentations and share different perspectives. Students presented on various topics, ranging from psychology (AP Research) to science (AP Biology, G9 Chemistry, Environmental Science) and interdisciplinary work (AP Seminar, G11 TOK).
Ms. Amrita, one of our former Wells teachers, was very enthusiastic to join the Symposium and share an inspirational talk titled 'You Matter', along with our TED-Ed club members, who shared their learning about forming positive habits.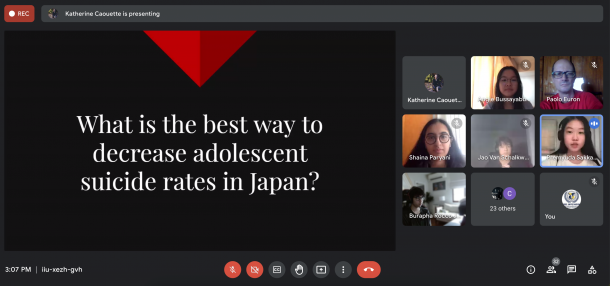 Grade 10 Introduction to Business Shark Tank
To end off the week, Ms. Lee and her Grade 10 Introduction to Business students hosted Shark Tank: Season 4, in which students pitched their entrepreneurial ideas to a panel of 'sharks'. They demonstrated excellent teamwork, innovation and creativity in their ideas. Overall, it was a great showcase of their knowledge gained in the course and the potential they have to innovate and problem-solve.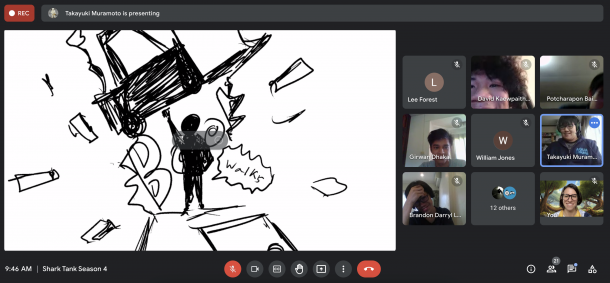 Performing Arts Showcase
Finally, our Visual & Performing Arts department joined our Community Engagement group to showcase some student music and dance performances. The Wells High School Theater Radio Shows was also premiered, which was a showcase of recorded radio shows based on theater students' transcribing of famous short stories from the 19th and 20th centuries into radio scripts.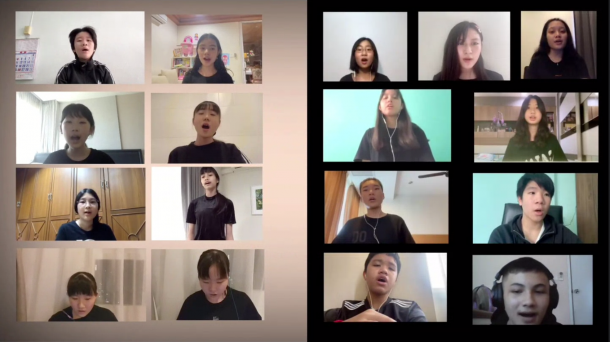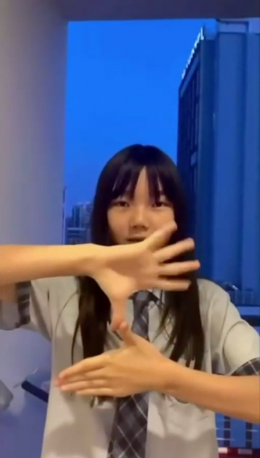 A big thank you goes out to all of the students, teachers, parents, guests and community members who contributed to making this last week of this very unpredictable 2020-21 school year a meaningful and engaging one!