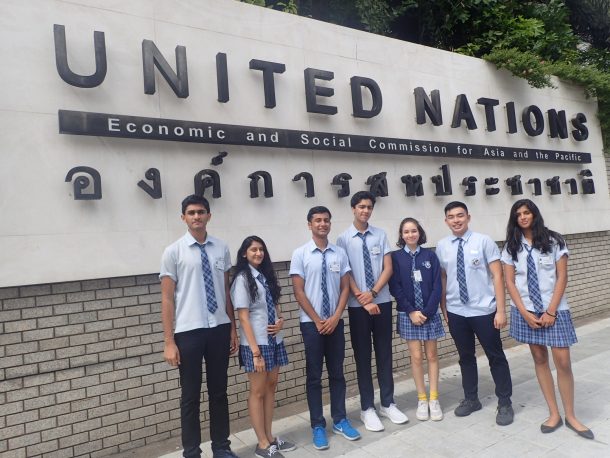 On Tuesday, November 21, a group of High School representatives from our Student Council and MUN Club attended the UNESCAP Interregional Youth Policy Forum at the United Nations here in Bangkok. The purpose of the forum was to unite UN officials, policymakers and youth leaders from Africa, Asia-Pacific, and Western Asia to share their experiences collaborating on the Development Account project: "Strengthening the capacity of Governments in the ESCAP, ECA and ESCWA regions to respond to the needs of youth in formulating inclusive and sustainable development policies."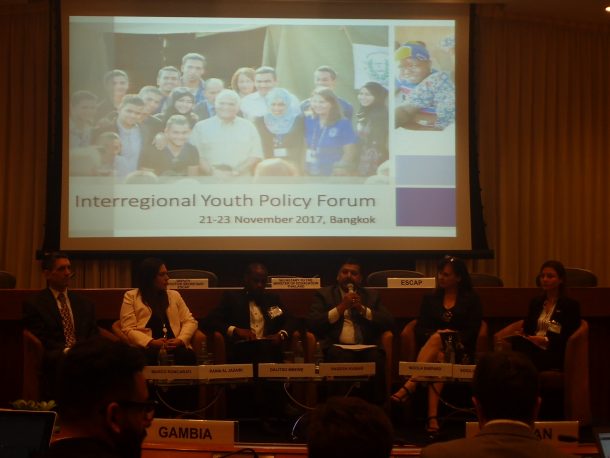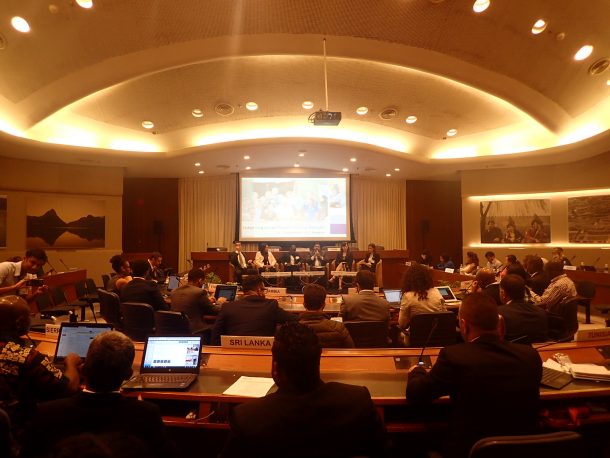 The students joined a panel discussion on youth policy and development at global and regional levels, and listened to diverse perspectives on the topic. The intended outcome of this discussion was to increase familiarity and capacity identifying the needs of youth, in order to effectively support their development.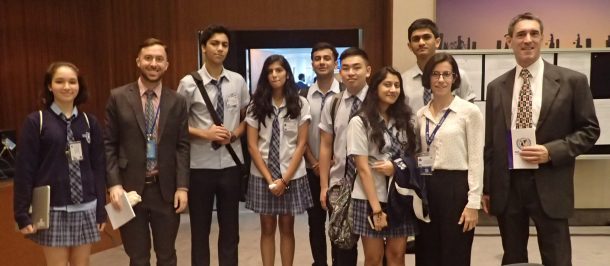 Wells would like to extend our thanks and appreciation to Mr. Marco Roncarati and Mr. Bryce Hartley at UNESCAP for giving us the opportunity to learn and participate in the youth policy forum!