Internships in the Era of Covid
Steps With Theera is an organization that focuses on supporting young adults with learning disabilities. The organization runs its own vocational training center that works with educating and preparing young adults with disabilities to enter the work field. They also run their chain of coffee shops with integrated bakeries that are located in various locations in Bangkok and even one in Phuket. A select group of students and myself were given the opportunity to intern for the Steps With Theera Cafe with positions that entailed positions from being a barista, working as a kitchen assistant, as well as customer service and being a communications liaison. The students from Wells that have been working with Steps With Theera, are Hrithi, Rhea, Mook , and Soumili (Class of 2021).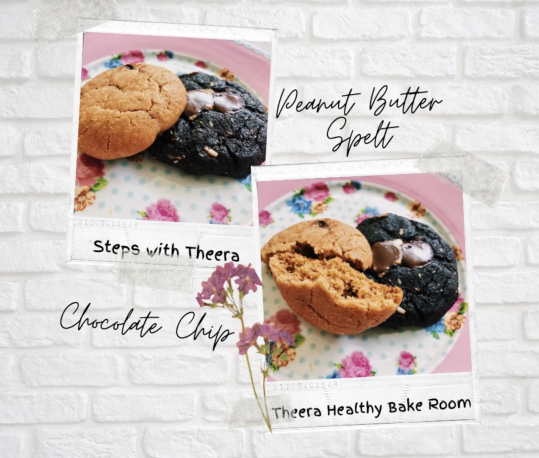 The biggest factor that prompted me to apply for this internship was the ideals and vision that Steps stood for not only because it is a gluten-free and vegan cafe, but also because they provide opportunities for trainees from their very own vocational center to get fulfilling life experience by working in the cafe. Although it would have been an invaluable experience to gain some life skills and experience by working in a real cafe, our original plans suffered some alterations due to the unfortunate pandemic that changed the entire course of 2020. These alterations affected the roles of the interns and due to the enforced lockdown and quarantine, my peers and I had to work around helping the cafe in other ways. The pandemic allowed for us to shift to a virtual internship where we had new roles of creating reviews of various products made in the cafe, writing blog posts for the Steps With Theera website, as well as making translations from Thai to English of interviews, and experiences of volunteers.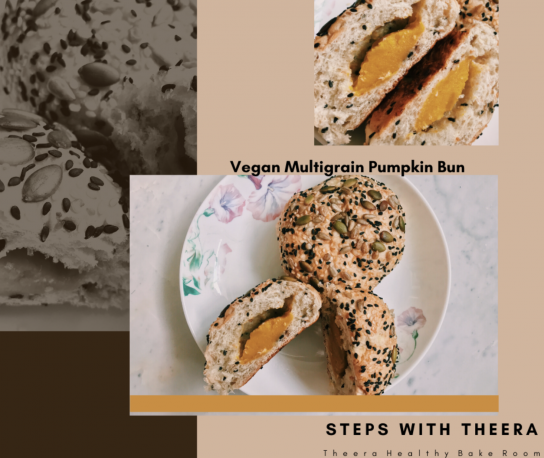 Personally, I focused on the review aspect of the internship, where Steps With Theera delivered some of their best selling items as well as baked goods that we interns personally picked out and tested. Some of the absolutely delicious baked goods that we tested were the Gluten-Free Vegan Fudge Brownie, Vegan Chocolate Cupcake, Energy Balls, and Vegan Cinnamon Roll. I chose to work on Tik Tok, as it is a very popular App among young adults, and uploaded two videos on there, a food review video where I tried 3 of the products, and another "What I Eat in Quarantine" video that featured two other products. This experience, although it was not what I initially expected, was still very enjoyable for me because it gave me more experience working with Tik Tok, and gave me a sneak peek into what life as a 'vlogger' could be like. However, most importantly I was given an opportunity to help out with this amazing organization, and its cause. I am incredibly grateful to Dr. Katina, and Max, the owner of Steps With Theera, for presenting this unique opportunity to me, as it is one that I'll remember forever! Lastly, I encourage everyone to please try Steps With Theera's products and support their cause. 
Written By: Soumili Kar (Class of 2021)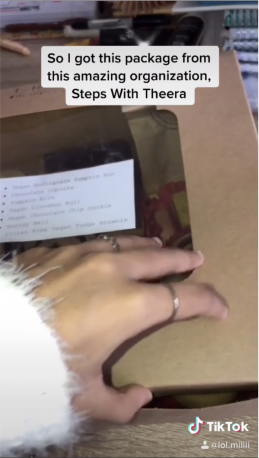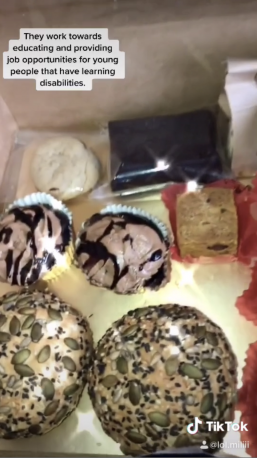 Intern Reflections
"During my steps experience, I got to write about how COVID had an impact on smaller businesses, but from an outside perspective. It was really interesting for me to see how well they were handling the effects of the pandemic and I am more than grateful to have had the chance to work with them for both promotional and blog work."
~Hrithi Bhattacharya (Class of 2021)
"My experience of working with Steps was awesome. I helped them with translating some interviews and some information to promote the cafe and the program they offer. I also did the product review and posted the video on my social media platform so it reaches more people and gets to promote their cafe. I'm glad that I could help them promote their cafe and their training systems."
~Jidabha (Mook) Bhothirungsi
"My experience for Steps was fun but also a bit overwhelming as I was nervous about messing up the documents.  I had to do a translation from English to Thai about what Steps is and how to become a partner with them, which was pretty challenging as it was a lot of important information. However, I also had to do a few transcripts which were actually kind of fun. Max was really helpful and easy to talk to. Thank you Steps for a wonderful experience!" 
~ Rhea Gandhi (Class of 2022)
Special Thanks
Wells International School extends a special note of appreciation and thanks to Max, the owner, and the Steps with Theera team, for providing our students with valuable learning opportunities and relationships, as well as opportunities to learn from different perspectives and gain real-world experience.