March Morning Reading
As part of March reading month, the early years building at Wells Bang Na created a fun and interactive book morning for our young learners. There were five activities for the kindergarten students to engage in.
Station One- A variety of Dr. Seuss books was available for our students to read and explore. The kids were able to listen to the teacher's read the books aloud. They were also able to read the picture books independently.
Station Two- In the second station, the students made book marks using different implements. The kids were able to utilize their fine motor skills while stamping, sticking, and coloring their bookmarks. They were even able to take the bookmarks home to mark their favorite books.
Station Three- In station three, the students chose different stories to roleplay. Students were able to practice cutting and slicing fruits and vegetables, wear animal masks, or pretend they were the three little pigs. It was a great way for the children to use their motor skills to ignite their cognition and brain development and develop literacy through play.
Station Four- In the fourth station, the students learned about characters in stories while creating their own art. The kids were able to choose from a variety of coloring sheets and mediums to color. Some children chose crayons, others chose markers, colored pencils or watercolor paints to create their artwork.
Station Five- In the fifth station the kids read aloud together using the overhead projector and Epic. The kids loved to read new stories on the big screen!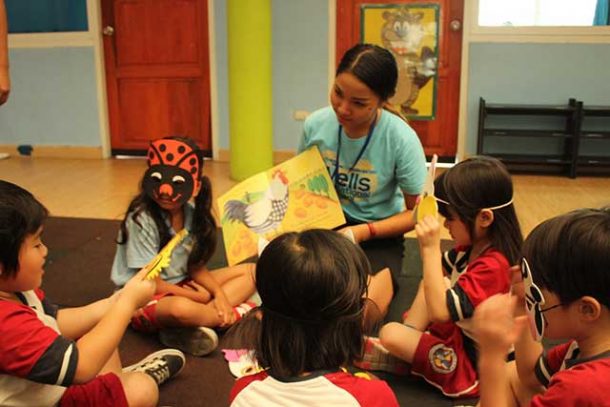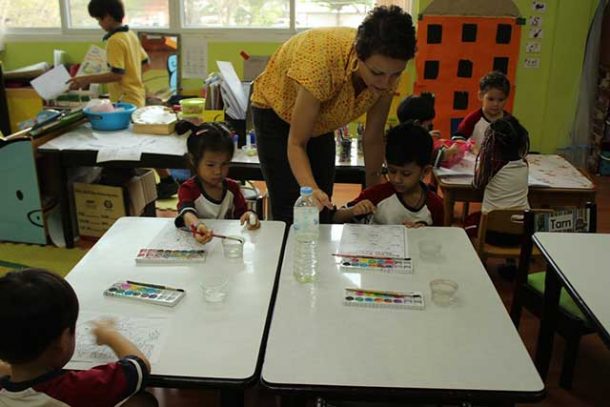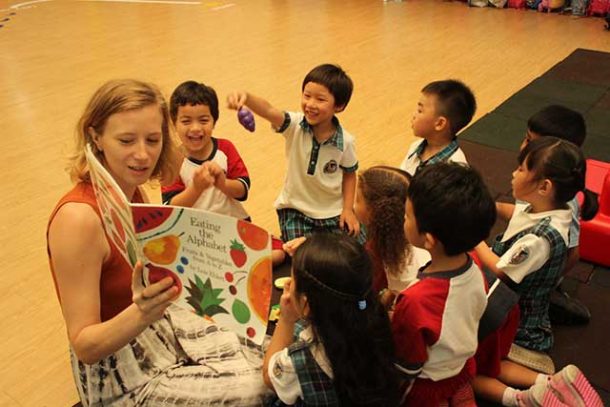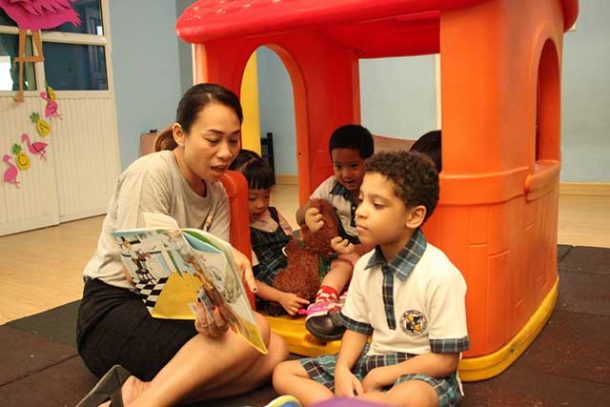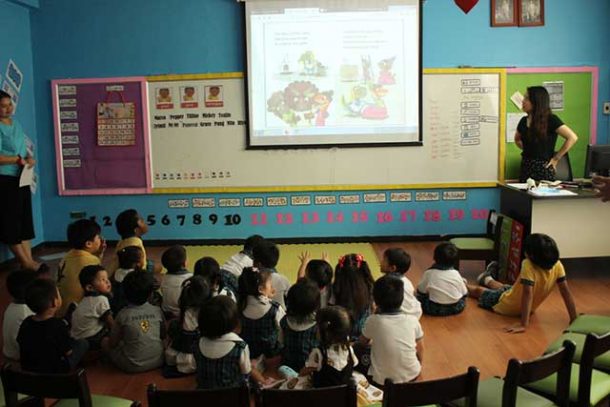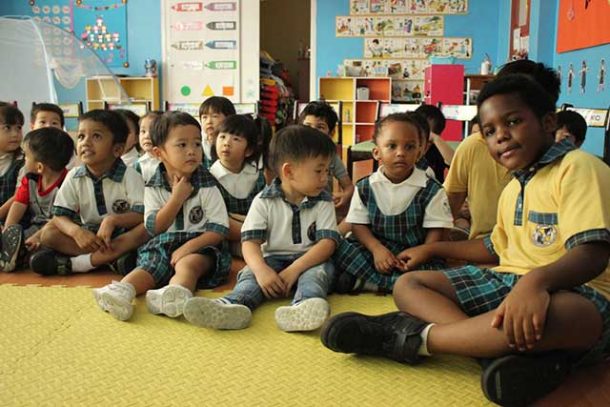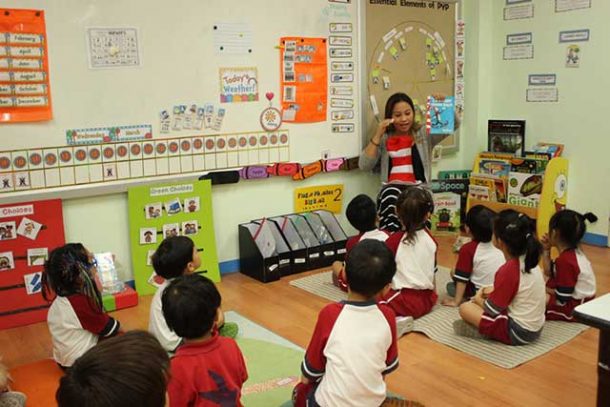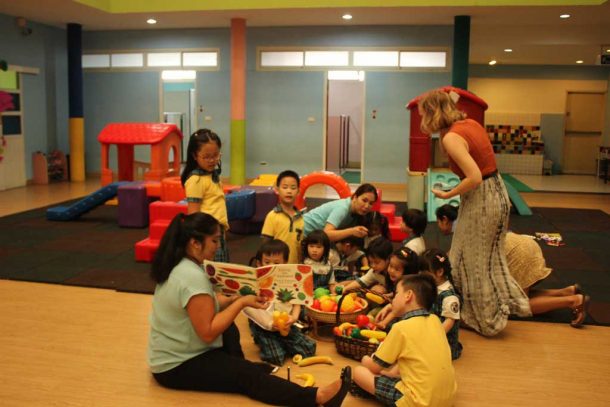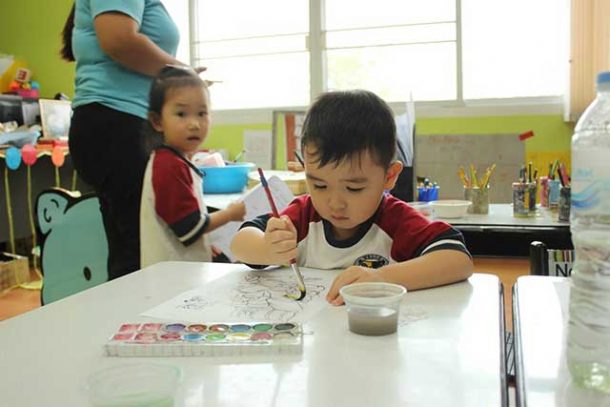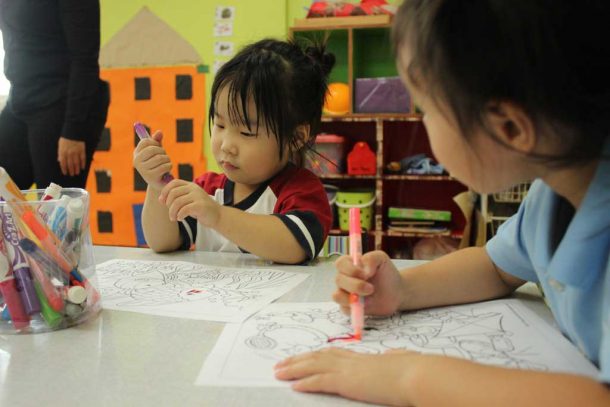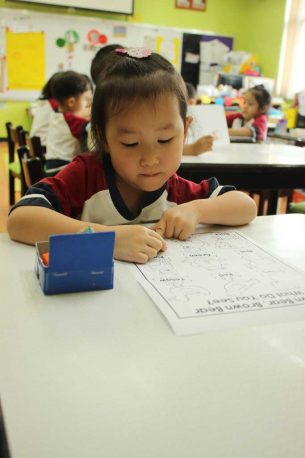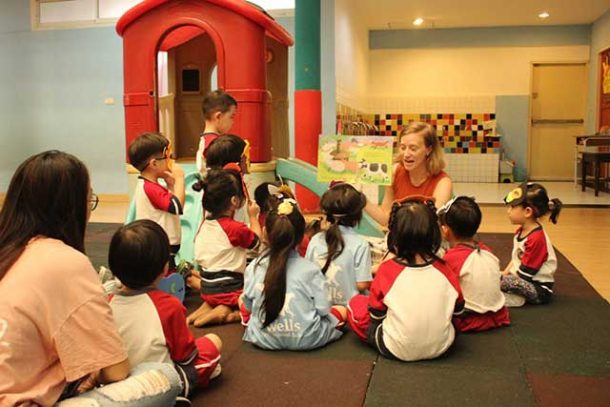 Overall, the early years' students had a great time engaging with books! This activity and reading month helped to instill a love for reading, literacy and books with our students! Wells loves reading month!