At Wells International School Bang Na for our unit on Sharing the Planet, our four to five year old class studied about animal habitats and adaptations. This unit was about animals and how they changed to live in their environment. The students learned about our earth, different landforms and the animals that live in them. Our aim was for our students to inquire further on the changes and adaptations that can be seen in animals in order to survive harsh conditions.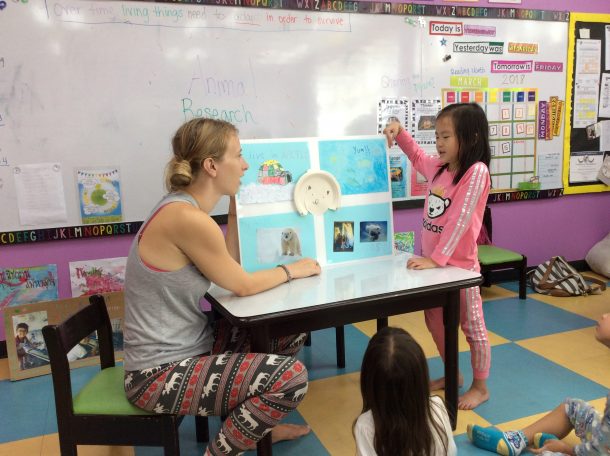 In order to explore further, some students brought their pet dogs to school. We observed the differences and similarities of the dogs. We thought about how the dogs have adapted to live in their environments. The students compared a husky and a jack russell terrier. The kids were able to notice the differences in the dog's fur, their paws, the shapes and sizes of their bodies and faces.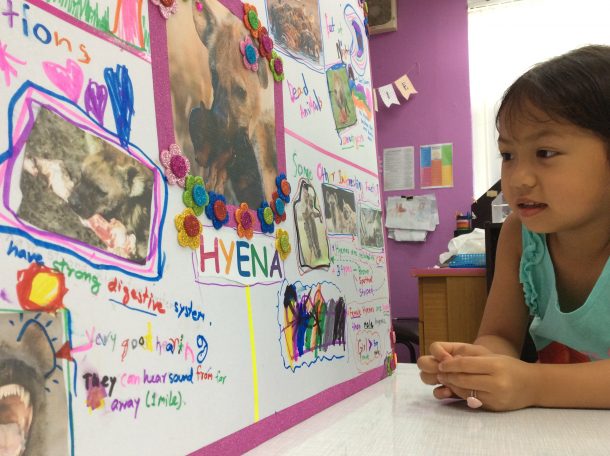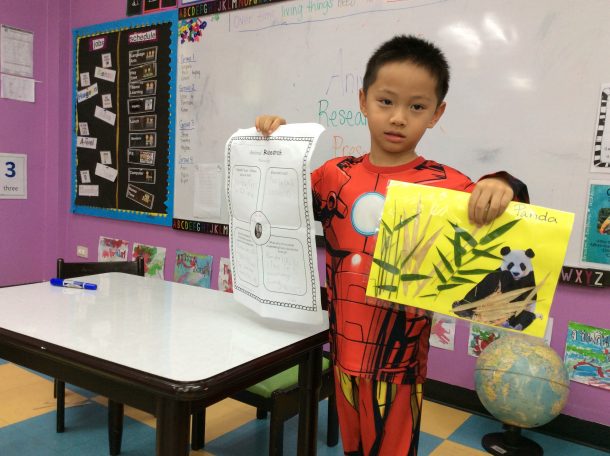 As a culmination of the unit, each student picked an animal to research further at home. The students presented their findings about their  animals to the whole class. The purpose of this activity was to improve students inquiry skills and make a connection between home and school.  The kids did a great job!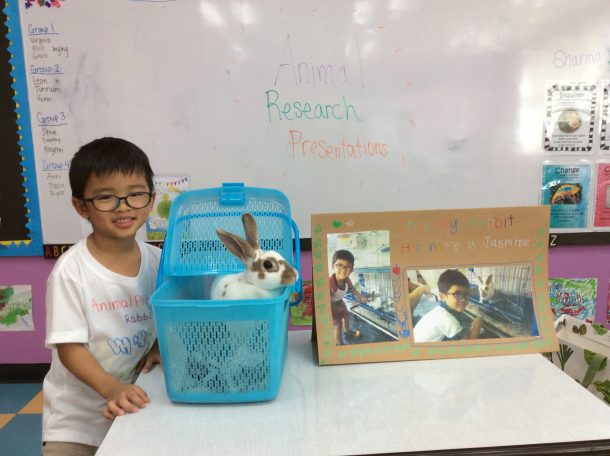 The students had great presentations and were very confident in sharing the information they had learned.  The kindergarten 2 kids impressed each with their research and presentation skills. The students listened to each other and asked meaningful questions to their friends. Some projects were accompanied with beautiful posters and artwork, we also saw a giraffe costume and even a real bunny!  The kids were very engaged and involved in their animal research projects!