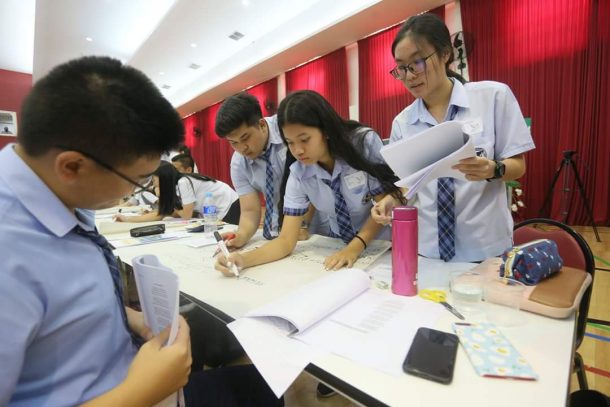 The IB Thai language course consists of two academic areas: language and literature. The course requires student to work closely in detailed analysis of literary texts and make relevant connections of the contexts in which texts are written and interpreted.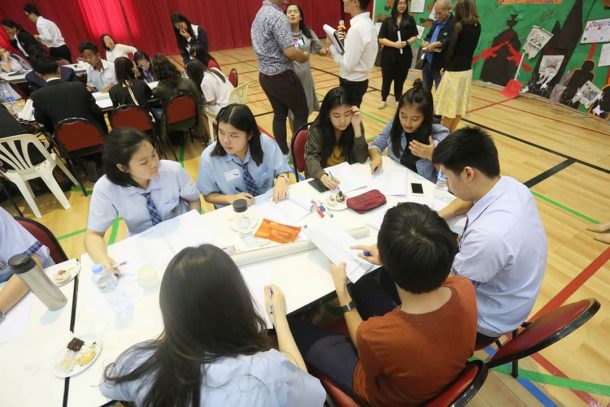 Our Grade 11 students recently attended the event 'Learning language through literature' at
The Regent's School Rama 9 campus to promote students enjoyment of, and lifelong interest in, language and literature.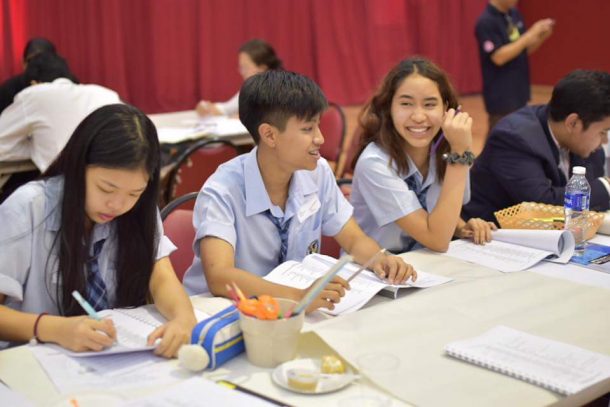 Students participated in a workshop with well-known Thai writers, who actually authored literary texts which students have studied in this course, pertaining to the political crisis in Thailand. In a Q&A session, the students were able to ask the authors questions and learn more about the various texts. Students also collaborated with other IB candidates from schools around Thailand to discuss concepts and present their ideas.