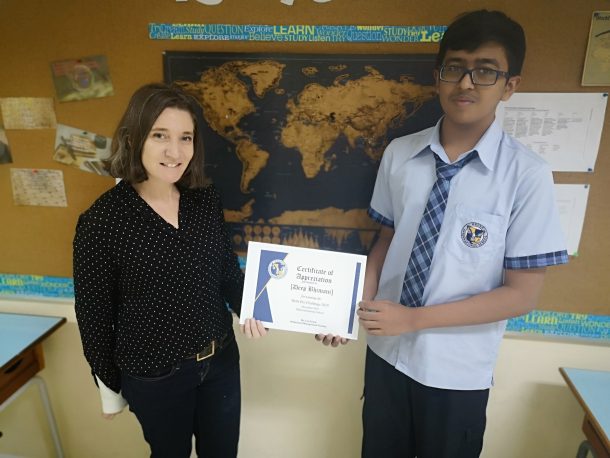 An Open Challenge for Wells' Future Change Agents
Did you know? Shift Happens…
We are living in exponential times!
So, what will our future look like?
An open challenge was presented to Business Management & Business Studies learners grades 10-12, our potential future change agents.  This was an opportunity to demonstrate creative writing, a visionary mind, and also a chance for students to build up their CAS portfolio. 
Students were challenged to critically examine a concept that is becoming very dominant in today's businesses, environment and our personal lives – 'CHANGE' – and think about the way our world is constantly changing. Business students were asked to correspond their personal thoughts and insights with the following title:
"Visualize the future and the impacts on the
nature of business and careers."
Students who took on this challenge submitted a written blog post in response to this short stimulus video clip, Did You Know (Shift Happens) – 2018 Remix, which was posted in THE BM ROOM. Alongside Ms. Lee, IB Business Management teacher, Dr. Katina, CAS Coordinator, joined the judging panel and selected the winner.
Congratulations to Deep (Class of 2021) for winning the open Biz Challenge for IB business learners at Wells High School On Nut Campus!
Please take a chance to view Deep's winning post by clicking on this link: Deep – IB Business "CHANGE" BLOG and a chance to learn some insightful thoughts and cool knowledge from a fellow student.