We are Communicators!
On Wednesday, October 2nd the kindergarten 1 homeroom teachers hosted a learner profile assembly. One component of the IB PYP program is the learner profile. These are the traits that we would like our students to exemplify. Each trait is supported and recognized at our school. The assembly focused on the learner profile, communicator. The aim of the assembly was to expose the students to various ways of communicating. The IB recognizes that an effective communicator is someone who can effectively share their ideas.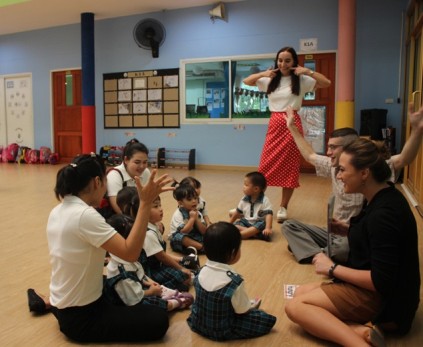 The students engaged in activities that outlined being a communicator. We had a short skit about the complexities of  effective communication. The students thought about being communicators. With the help of our teachers and coordinators, we ran a variety of stations. Each station lasted about  5 minutes.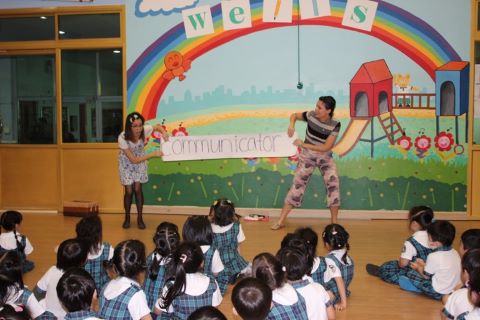 Ms. Viki and Ms. Brad showed importance of recognizing others' emotions and responding correctly. Ms. Vidu's center focused on the students ability to listen carefully and repeat a clapping rhythm. Ms. Mercedes facilitated an activity teaching the students about volume control when speaking to someone. Ms. Alex sang a song with the kids. They needed to listen and repeat as well as recognize the slight changes between each verse. Ms. April discussed the importance of taking turns when talking and respecting others. She had the students share their interests with the group. Ms. Queenie introduced  a song that outlined the importance of proper hygiene and good manners. Once the students completed the rotation through the stations, we briefly reviewed what it means to be a communicator.