On Friday evening, June 1, Wells International School's 2018 Commencement Exercises saw its senior class walk through the halls officially for very last time as Wells students. At 6pm, our graduates, like the eight graduating classes before them, marched (briskly) to Elgar's "Pomp & Circumstance" on a 500-meter path circling each floor before making their grand entrance at the gymnasium, in front of family, friends, and Wells community members.
The ceremony started with the high school glee club, minus its senior members, singing the King's Anthem, followed by welcome addresses by our Chairman, Dr. Yao-Lang Chang, and Head of School, Mr. Ray de la Pena.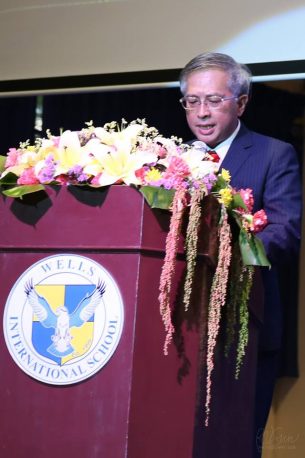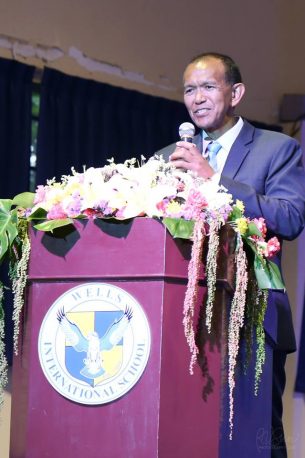 An annual tradition continued with Student Body President and class valedictorian Purvaansh Lohiya (Puru) delivering a final farewell speech. Puru has been a student at Wells since middle school. He has traveled the world throughout his middle and high school career, serving as an ambassador for Wells as a leader in all facets of student life – from academics to athletics, community service and school leadership. After being accepted to a number of top universities in the U.S., Puru has decided to attend one of the top and most recognizable schools in America, the University of California at Berkeley.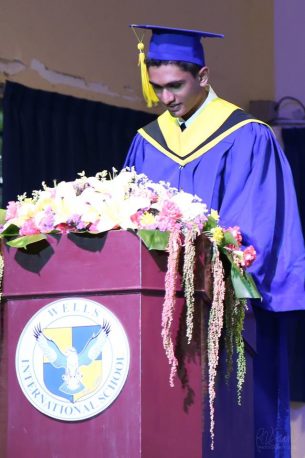 Following a video tribute to the Class of 2018, the final speaker of the night, delivering a powerful and inspirational Keynote Address, was Ms. Natalie Glebova, 2005 Miss Universe and co-founder of EMPOWERED – a personal and professional skills development program for high school and college students based here in Bangkok.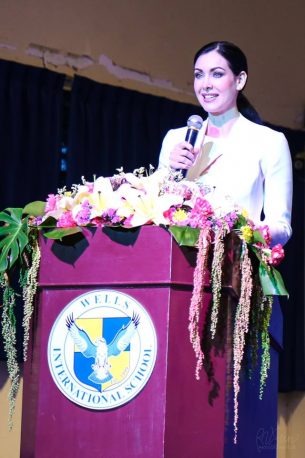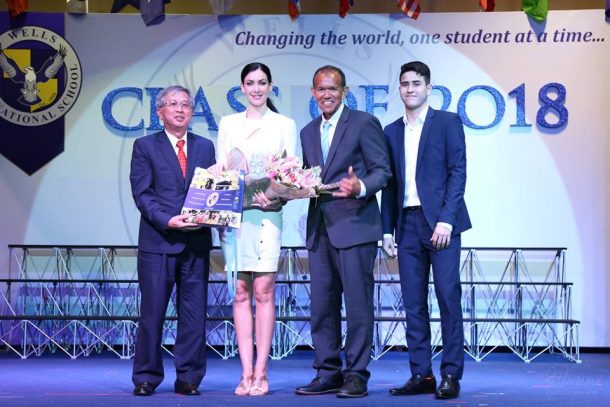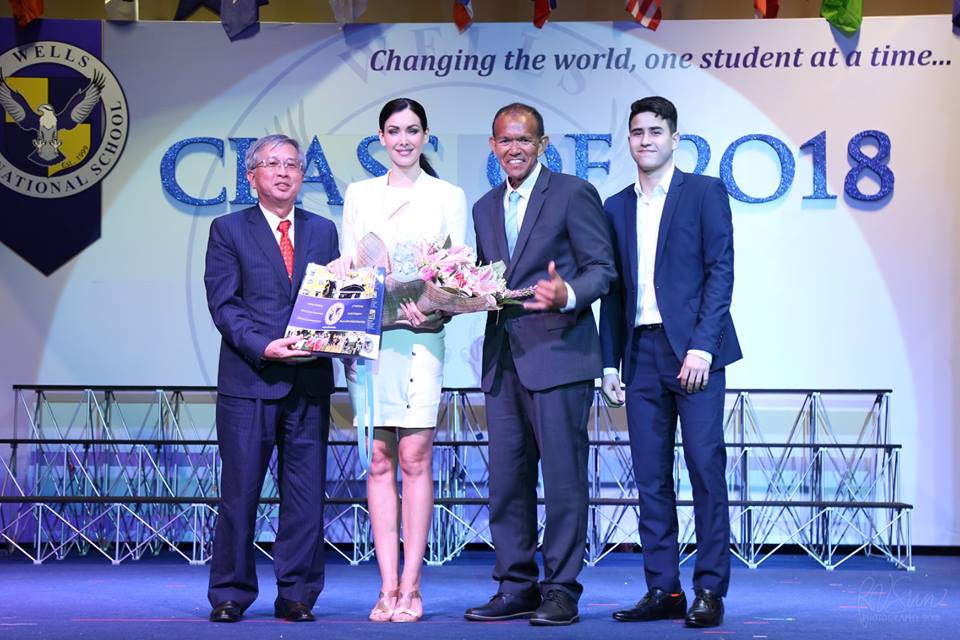 Awards were also presented at the ceremonies to recognize three outstanding graduates.
Receiving this year's Director's Award for the top graduating male was, unsurprisingly, Puru Lohiya who previously delivered the valedictorian's speech.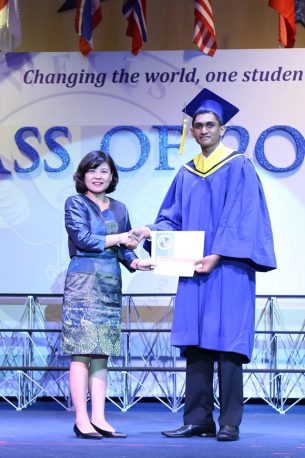 Also receiving awards at the ceremony were Sarick Chapagain, the recipient of the Head of School's Award for a top female student. Sarick will be attending Ryerson University in Canada in the fall.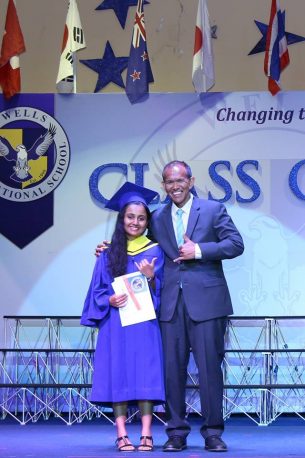 Yen Ting (Willy) Li was the recipient of the Chairman's Award, a special award given to the graduate that most exemplifies the spirit of Wells International School. Willy will be moving back to his home to attend a university in Taiwan.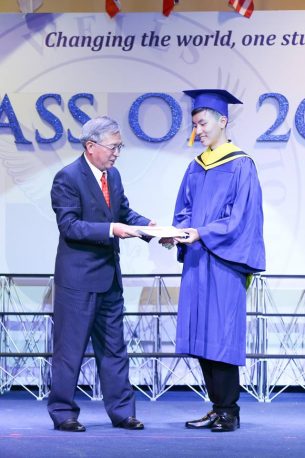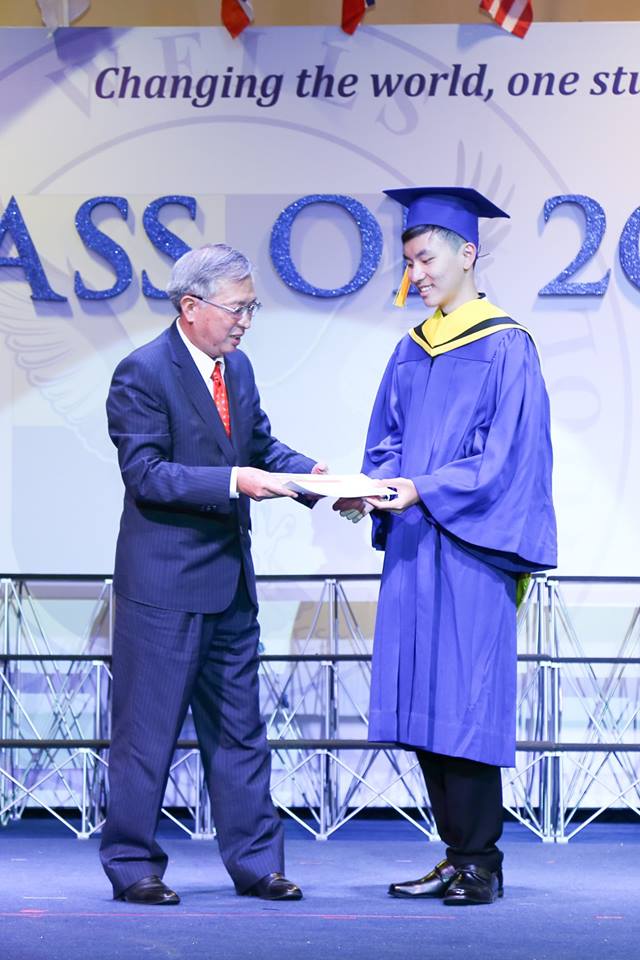 As a farewell to the graduates from their younger peers, a performance was staged by members of the high school glee club, singing "From Now On" and "A Million Dreams" from the hit musical "The Greatest Showman". Both selections carry important messages of hopes and dreams appropriate for this graduating class.
The evening ended with the conferring of diplomas to the forty-eight members of the graduating class, followed by the traditional tassel-switch and cap toss.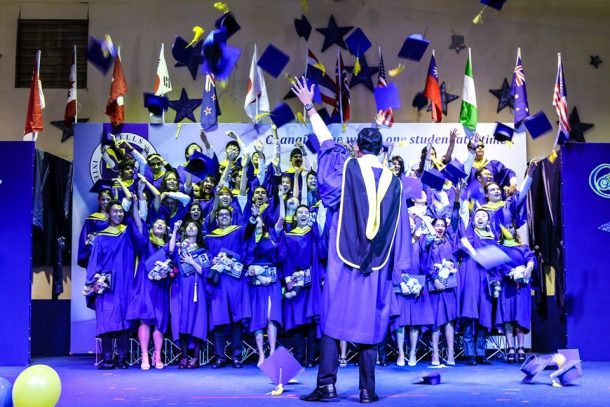 Congratulations to all graduates – YOU WILL BE MISSED!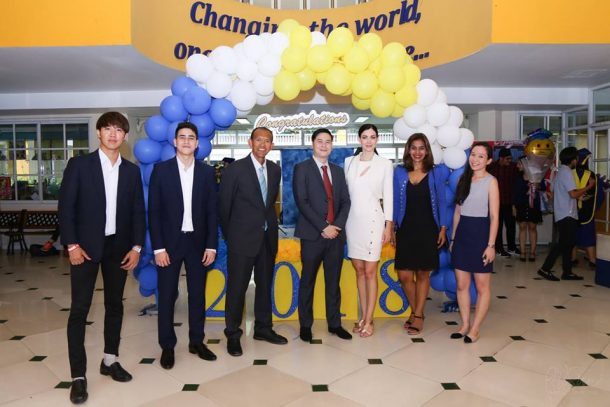 Written By: Mr. Ray de la Pena