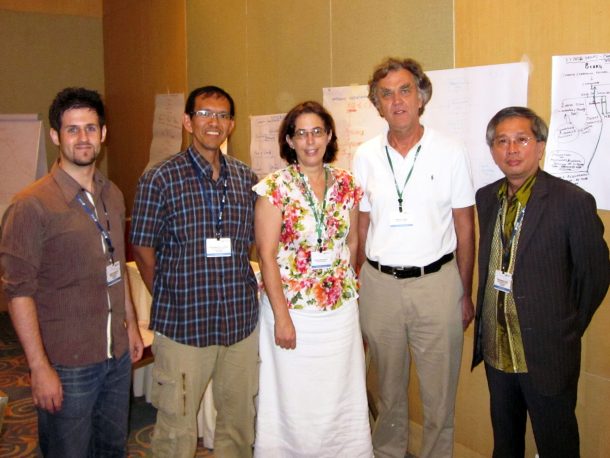 Wells International School is a candidate school* for the IB Diploma Programme. This school is pursuing authorization as an IB World School. These are schools that share a common philosophy—a commitment to high quality, challenging, international education that Wells International School believes is important for our students.
*Only schools authorized by the IB organization can offer any of its three academic programmes: the Primary Years Programme (PYP), the Middle Years Programme (MYP), or the Diploma Programme. Candidate status gives no guarantee that authorization will be granted.
For further information about the IB and its programmes, visit http://www.ibo.org.
As part of its ongoing efforts to provide its students with opportunities to choose the educational path that will best suit their strengths and needs, Wells International School has applied to the International Baccalaureate (IB) organization to offer the IB Diploma Programme (DP). Scheduled to begin in the 2013-2014 academic year, the IB DP is an internationally-recognized program that provides students with a progressive education that enhances their critical thinking, communication and general academic skills through the implementation of student-centered learning practices and a curriculum with a global perspective. Growing exponentially over the past decade, the IB DP has been increasingly recognized by universities worldwide, which cite the strength of the program's graduates as a major factor in the process of accepting applicants.
Founded in 1968, the IB developed as an alternative to national curricula, intending to provide students with a truly international perspective. As it grew, it became increasingly adopted due to its rigorous standards and assessments, as well as the progressive nature of the practices it promoted. Today, the IB programs have been adopted by thousands of schools around the world and is poised to become a major force in restructuring the future of global education.
If authorized to offer the Diploma Programme, Wells intends to offer it alongside the standard high school diploma and the American Advanced Placement (AP) program, giving students the opportunity to choose the path that best suits their future goals. In doing so it will become one of the only schools in Thailand to cater directly to the needs of its community. As Wells progresses through the application process, we will continue to post updates and news.