K1 Field Trip Visit to Rama 9 Park
By: Ms. Olivia and Ms. Chassidy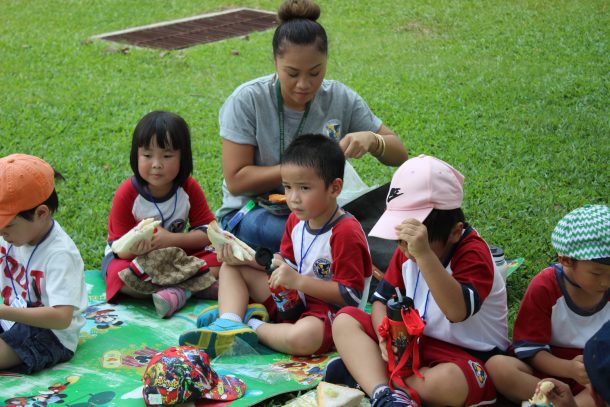 To start off our new Unit "Sharing the Planet" K1 visited the Rama 9 Park. It was a great adventure for our first field trip. As we prepared for the day, we were filled with great curiosity. As soon as we arrived, we explored and observed our surrounding area carefully. We noticed shadows moving over the water's surface. We balanced on the roots of a big tree and even spotted a monitor lizard. After a quick snack, we were off to explore the park on a small train. We were amazed to see all the beautiful flowers and ponds hidden in different parts of the landscape. We wandered around the museum that honored our late king. Our favorite experience was riding on the train and going over the bridges. We all jolted with excitement, as our driver went over one after another. After our ride, we headed for the multi-playground area. We laughed with our friends on the seesaw, strengthened our muscles with a kid-friendly pull up bar, and explored several tree houses. Following our playtime, we were ready to fill our stomachs with delicious food and headed back to our picnic site. With all the excitement happening throughout the day, we were ready for a rest as we returned back to school.
[wzslider]