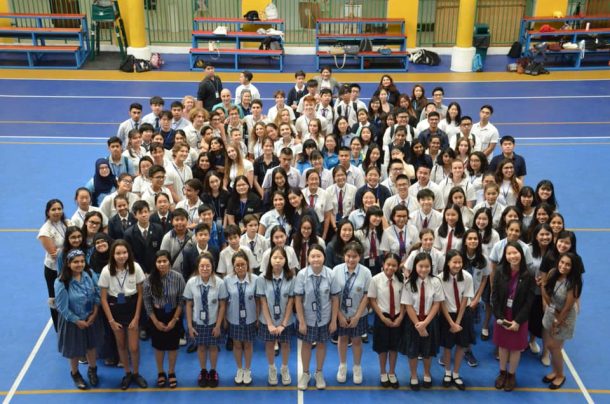 On November 3-4, 2018, international school students from all over Thailand participated in the first ever Youths for SDGs conference hosted at Wells International School, On Nut Campus.
Youths for SDGs is an academic event that focuses on the United Nations 17 Sustainable Development Goals (SDGs) and strives to be a part of this universal call to action. The event objectives included raising awareness about the SDGs, creating a network of youths passionate about making change, and promoting creativity in finding solutions towards current local issues. With those objectives in mind, the event consists of three activities: the Breakout Session, the SDG Quest, and the Case Challenge. High school Youth Leaders led the discussions and activities in the Breakout Session and SDG Quest.
The Breakout Session is an interactive discussion where participants get to explore different themes centered around the SDGs. The SDG Quest is a game where randomly-grouped participants can collaborate in exploring fun activities and booths related to the SDGs. The Case Challenge presents a current real-life local issue to the teams to find creative and feasible solutions to.
High school students from international schools were given the opportunity to network and share ideas, as well as capitalize on their creativity and problem-solving skills. A total of approximately 150 students from 14 international schools around Thailand participated in this event. Schools came from outside of Bangkok to join in the event as well.
The event started off with the opening ceremony, where the conference director and initiator of Youths for SDGs, Prima Pupornchai (Wells' Class of 2015 alumna) gave a welcoming speech. This was followed by a speech from our guest speaker Mr. Sorawit Paiboonrattanakorn, who gave an inspiring talk about establishing Saturday School, a social enterprise where volunteers teach children life skills on Saturdays.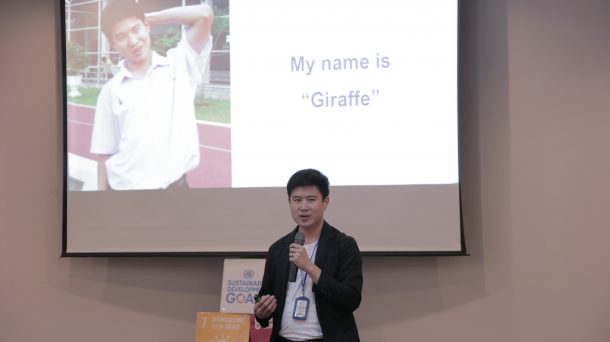 Then the students headed to their respective discussion rooms for the Breakout Session, lead by youth leaders. There were six themes, which covered all of the Global Goals. The themes included:
End poverty in all its forms and create decent jobs

End hunger, achieve food security and promote sustainable agriculture

Ensure healthy lives and promote well-being for all at all ages

Achieve gender equality and empower all women and girls

Build resilient infrastructure, promote inclusive and foster innovation

Conserve and sustainably use resources for sustainable, development and promote climate action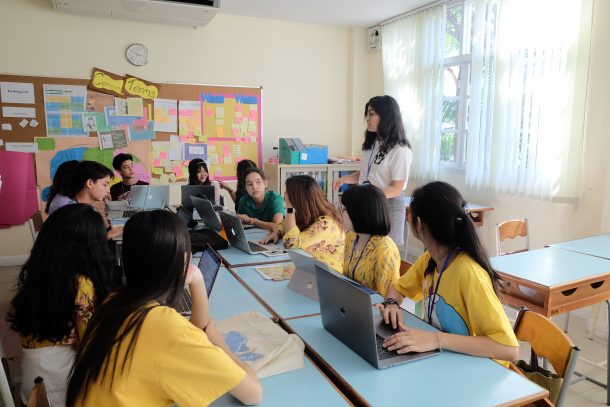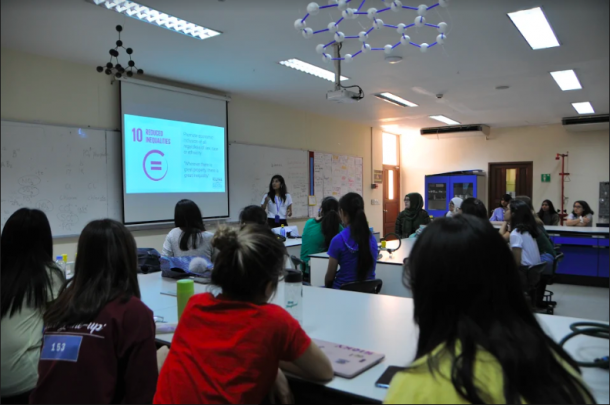 In the SDG Quest, students were separated into random groups, with various schools mixed together. They were instructed to earn as many points as they could by participating in the activity booths and completing tasks related to SDGs within a limited time. This fun activity made the students interact and bond with students from other schools.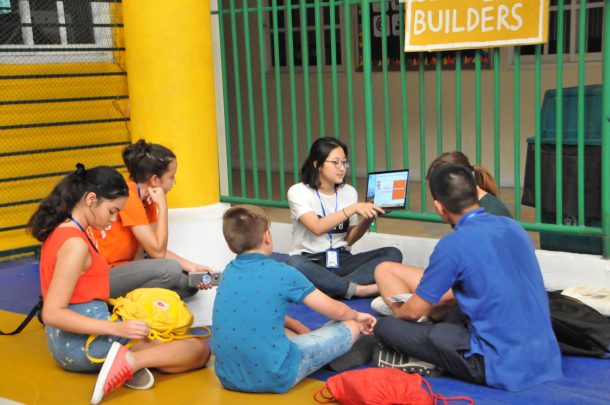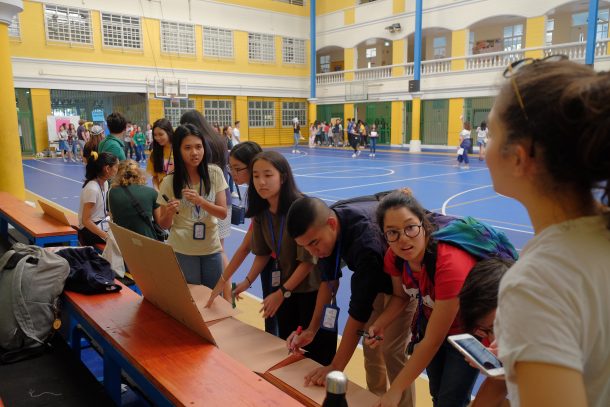 In the Case Challenge, the participants regrouped with their teams of three and received the case for this year's challenge. The theme of this year's case, Waste Management in Thailand, was revealed. The teams had two and a half hours of case cracking time to find a solution and make a presentation. The following day was the presentation day, which consisted of 3 rounds: the preliminary round, the semifinal round, and the final round.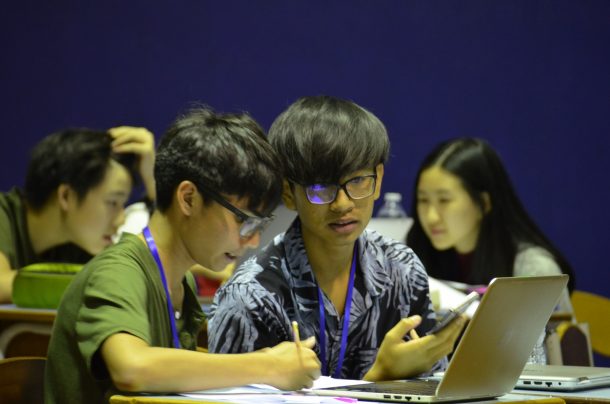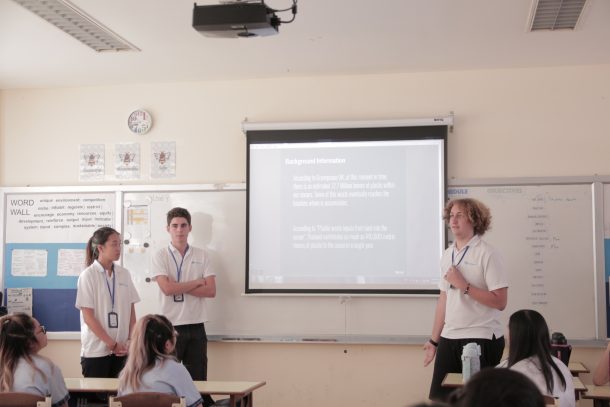 The judges for the semifinal and final rounds were Ms. Chutima Pratheepkongjaroen, Social Impact Manager at Local Alike, Dr. Kallaya Suntornvongsagul, Environmental Researcher and Professor at Chulalongkorn University, and Ms. Qi Xue, UN Volunteer & SDG Research and Advocacy Officer at UNDP.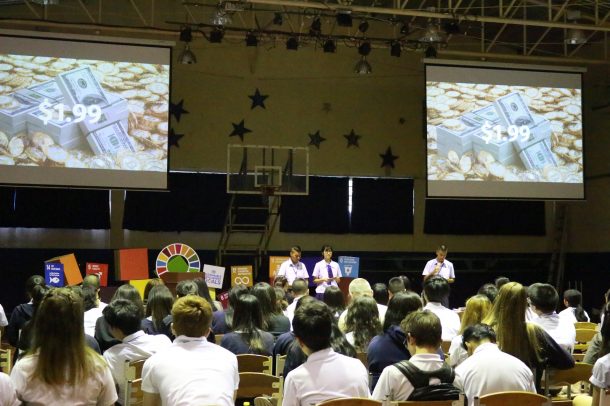 The winner was team Satit Kaset IP. Their idea was to create an application called MyWaste, which tackles food and plastic waste in Thailand by providing incentive to people to lower their consumption by earning points in the app. There was a 5000 baht seed capital for the winning team to to implement a small scale version of their solution.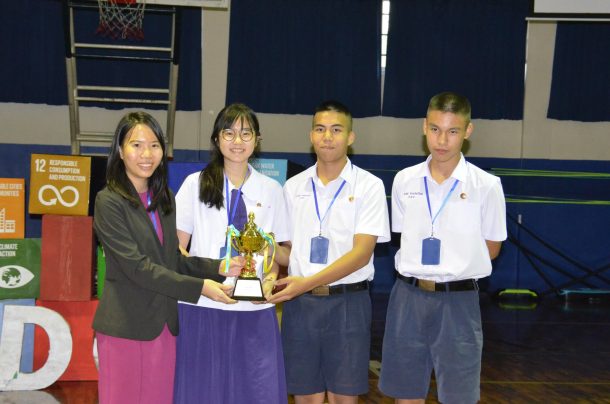 The closing ceremony concluded the event with a video recap and a closing speech from the conference director, Prima Pupornchai.
Overall, the event has inspired many students to learn more about the SDGs and to create change in the society. It was a very fun, productive, and memorable weekend.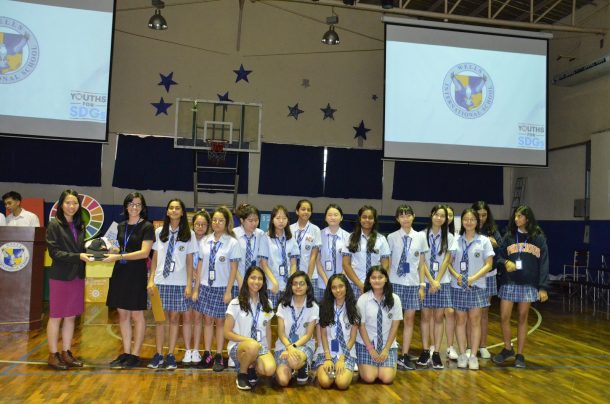 Thank you to our partners, sponsors, school advisors, students and, guests for your wonderful support for this youth initiative. This event was truly an event for youths, by youths.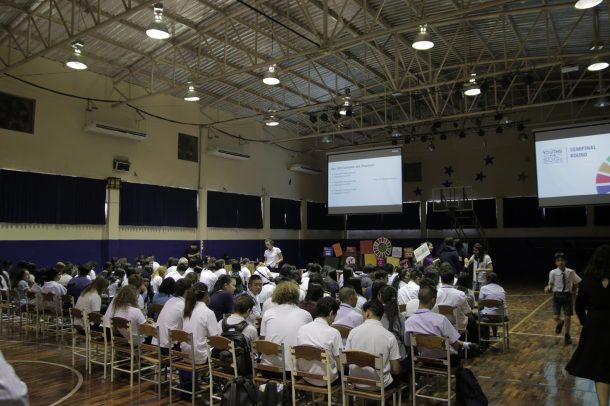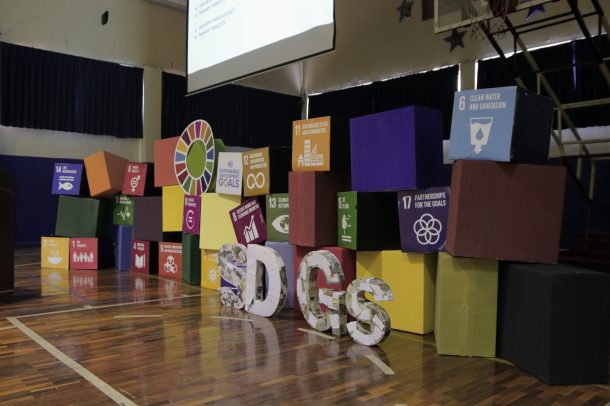 Written By: Prima Pupornchai, Class of 2015 Alumna