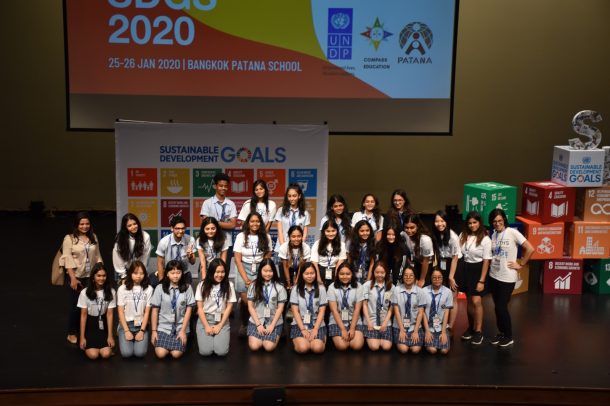 Youths for SDGs 2020
On January 25 & 26, international school students from all over Thailand participated in the second Youths for SDGs conference hosted at Bangkok Patana School. Wells International School, who hosted the event last year, were happy to be actively involved in the planning of this year's event, and also brought a large number of students as participants and youth leaders.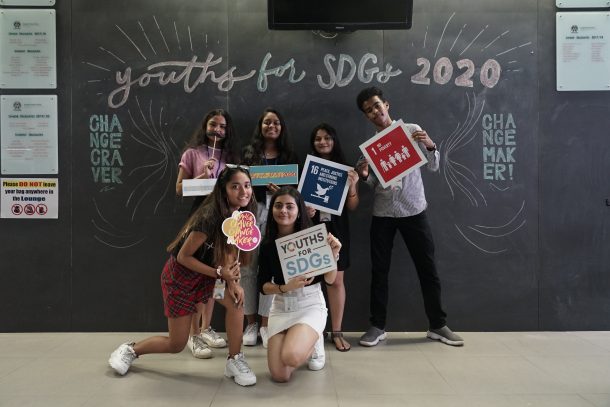 Youths for SDGs is an academic event that focuses on the 17 Sustainable Development Goals and strives to be a part of this universal call to action. The event's objectives included raising awareness to the SDGs, creating a network of youths passionate about making change, and promoting creativity in finding solutions towards current local issues. With those objectives in mind, the event consists of three main activities: the Breakout Session, the SDG Quest, and the Case Challenge. High schoolers from international schools were given the opportunity to network and share ideas, as well as capitalize on their creativity and problem-solving skills.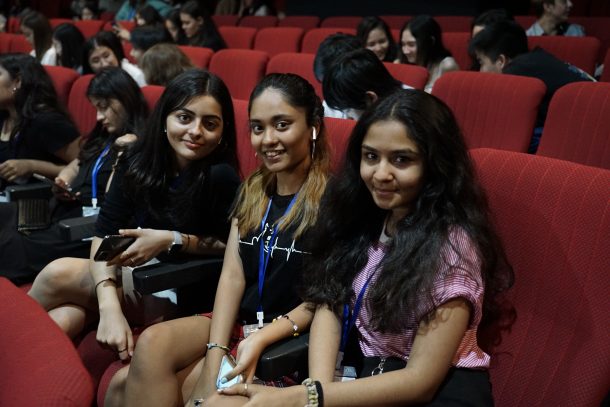 The event began with the opening ceremony, where the conference director and founder of Youths for SDGs, Prima Pupornchai (Wells' Class of 2015 alumna) gave a welcome speech. This was followed by a speech from our guest speaker Mr. Renaud Meyer from UNDP Bangkok gave an inspiring speech about specific actions being taken towards the SDGs here in Thailand.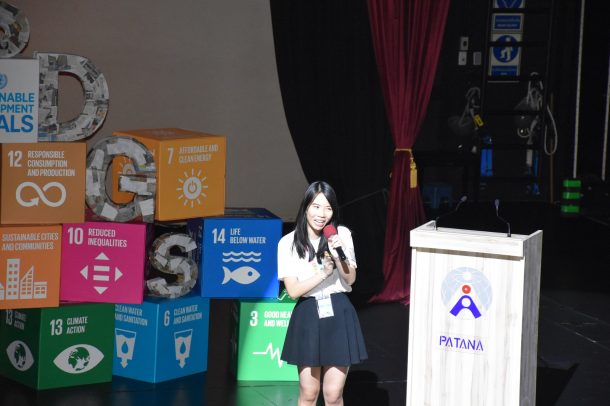 Breakout Session
Then the students headed to their respective discussion rooms for the Breakout Session, led by youth leaders. The Breakout Session is an interactive discussion where participants get to explore different themes of SDGs, ranging from poverty to hunger to gender equality and sustainable development and promotion of climate action.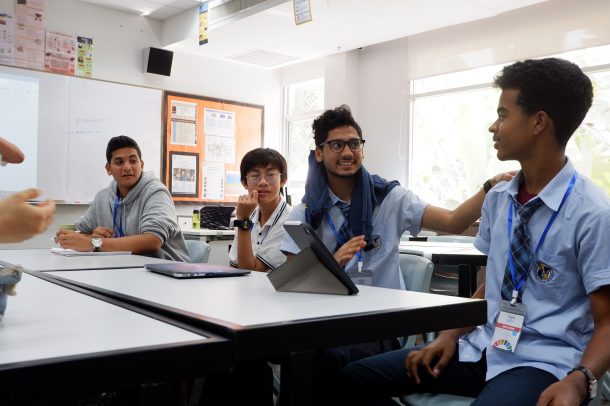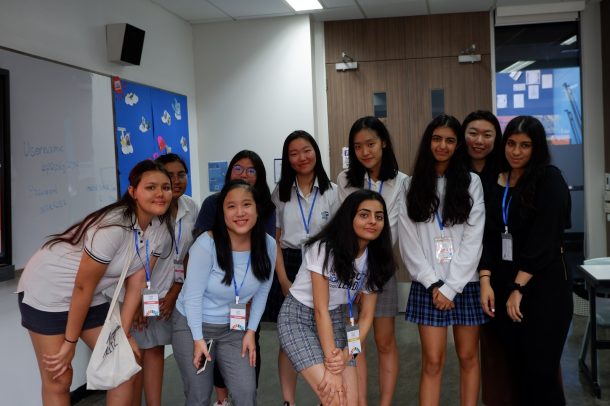 SDG Quest
The SDG Quest is another youth-led game where randomly-grouped participants can collaborate in exploring fun activities and booths related to the SDGs. In the SDG Quest, students were separated into random groups, with various schools mixed together. They were instructed to earn as many points as they can by participating in the activity booths and completing tasks related to SDGs within a limited time. This fun activity made the students bond and interact with students from other schools.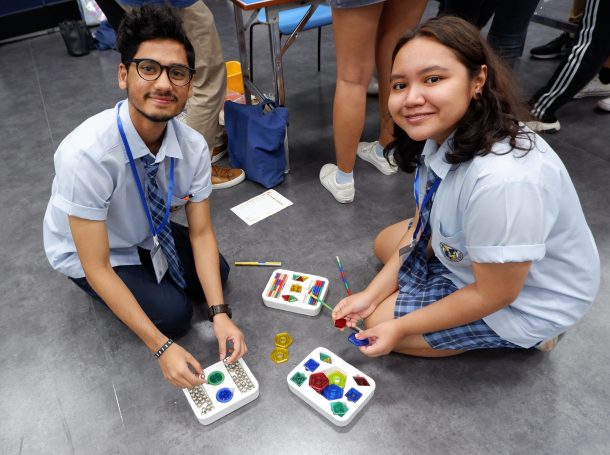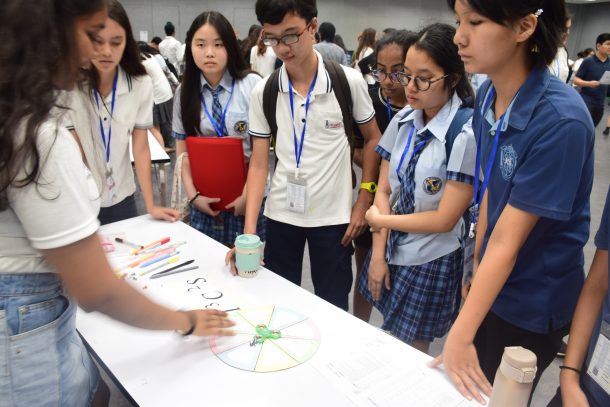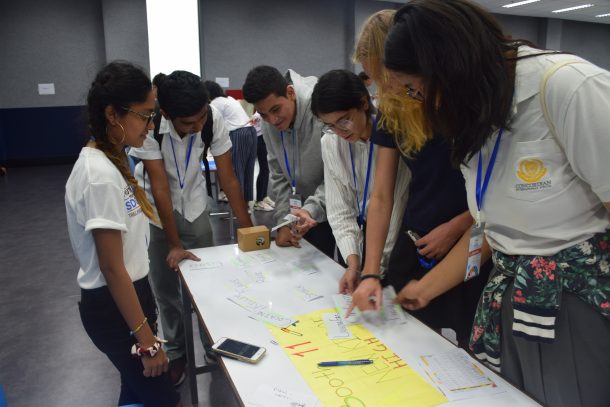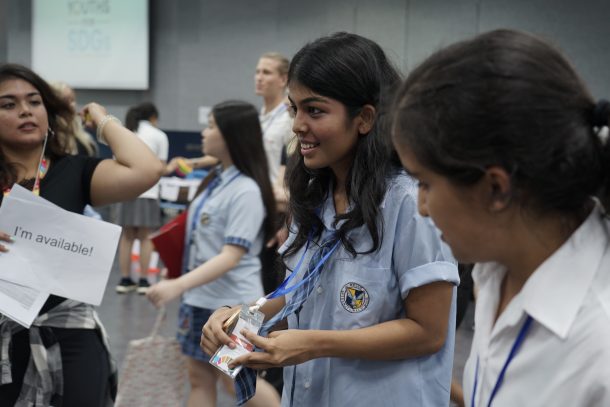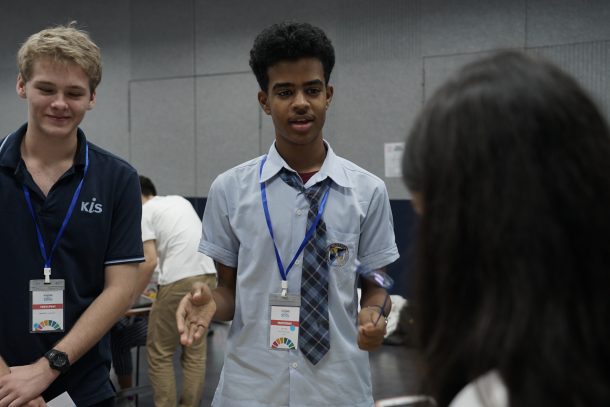 Case Challenge
Finally, the Case Challenge presents a current real-life local issue to the teams to find creative and feasible solutions to. This year, the challenge focused on addressing sustainable agriculture issues in Thailand. The teams had two and a half hours of case cracking time to find a solution and make a presentation.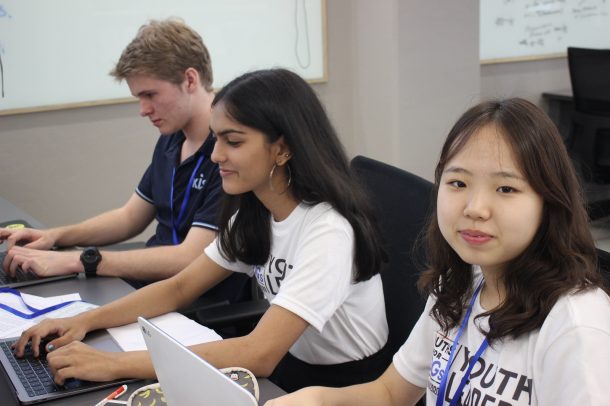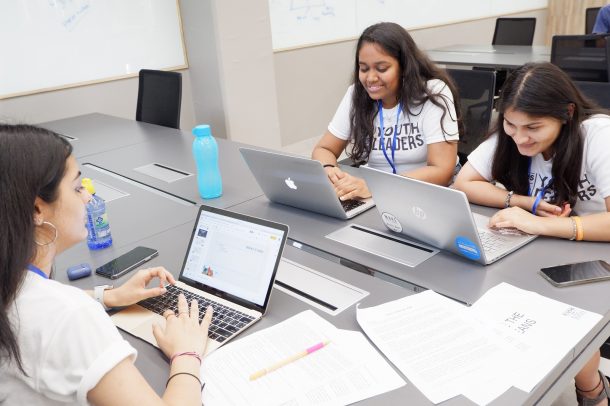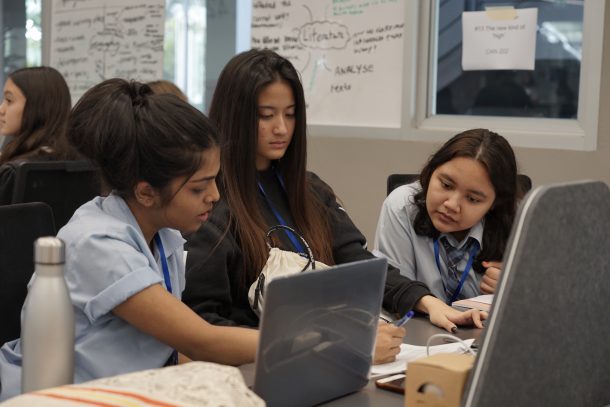 The following day was the presentation day, which consists of 3 rounds: the preliminary round, the semifinal round, and the final round. The winner of the Case Challenge was a team from Ruamrudee International School, who came up with an idea to create an app that would educate and encourage Thai youth to better understand farming practices and skills, with the goal of changing perceptions about farm work among youth.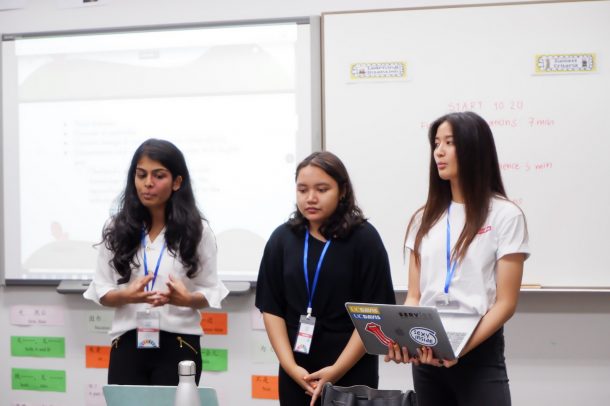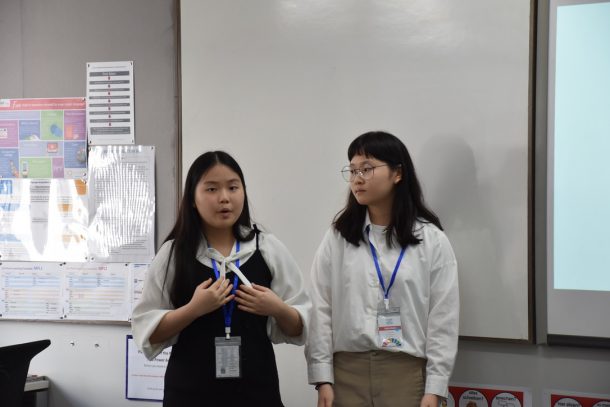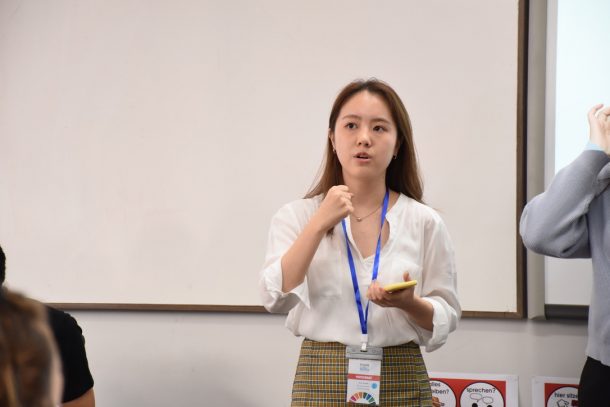 The closing ceremony concluded the event with a video recap and a closing speech from the conference director, Prima Pupornchai, as well as recognition for the support of the youth leaders and Core team. Overall, the event inspired many students to learn more about the SDGs and to create change in their local contexts. It was a very fun, productive, and memorable weekend. This event was truly an event for youths, by youths.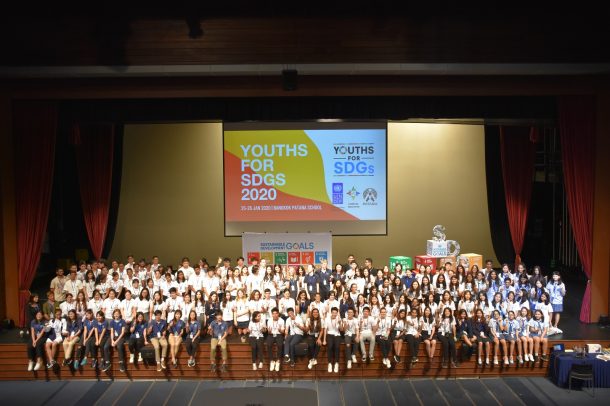 Special Acknowledgements
Wells would like to acknowledge the hard work, dedication and enthusiasm of the Core Team, Youth Leaders and participants, which consisted of past and present Wells' students, who all collaborated by combining their passions to contribute to making the event a success!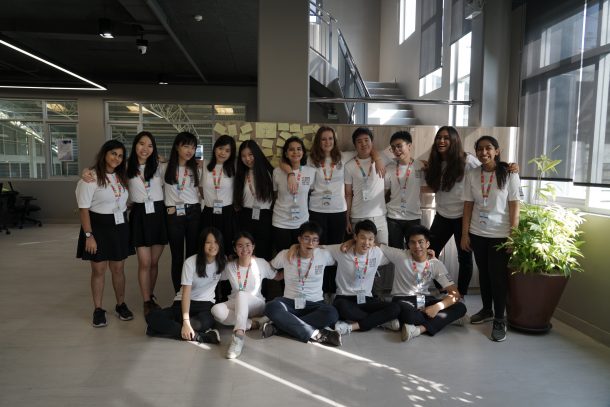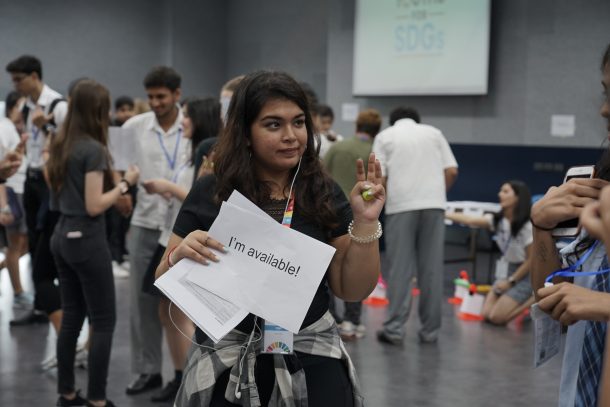 Core Team: 
Prima Pupornchai (Class of 2015), 
Srishti (Sami) Soni (Class of 2016), 
Tanisha Arbol (Class of 2017), 
Natnisha Ahuja (Class of 2018), 
Hrithi Bhattacharya (Class of 2021)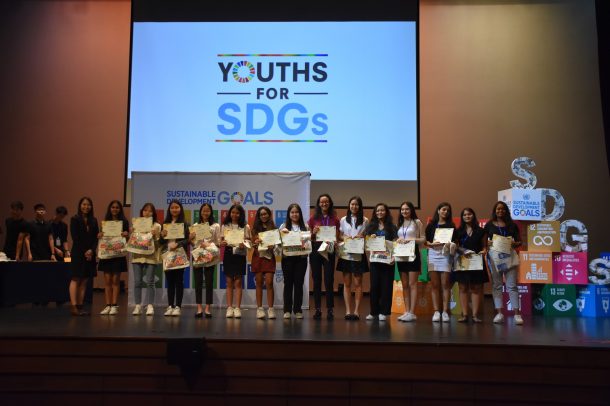 Youth Leaders: 
Lina Puthengot, 
Lucia (Lucy) Lee (Class of 2020), 
Muskan Gurbuxani, 
Poorvi Daga, 
Shradha Silori, 
Soumili Kar (Class of 2021), 
Shreyaa Srivastava, and 
Yewon (Cristine) Jeong (Class of 2022)