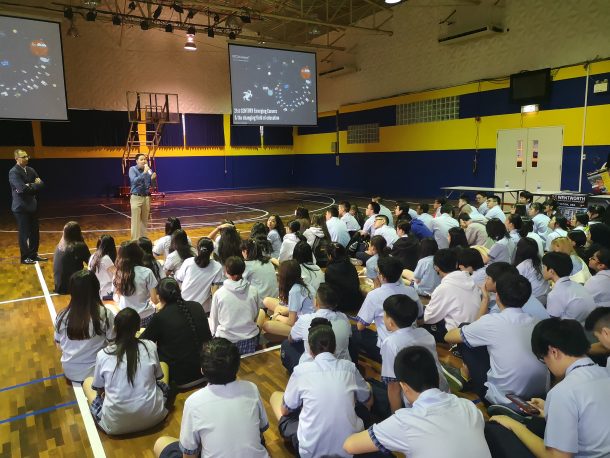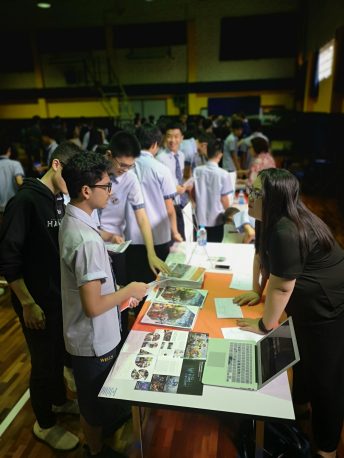 Wells University Fair
On September 25th, High School students took part in the annual United States University Fair and learned about various future options available to them. The students were asked to think about their interests and strengths while considering multiple contributing factors to the idea of "university fit". Although Wells International School graduates attend university all over the world, the U.S. is a popular destination where students are currently studying at institutions such as the California Institute of Technology, Purdue University, and the University of California, Berkeley.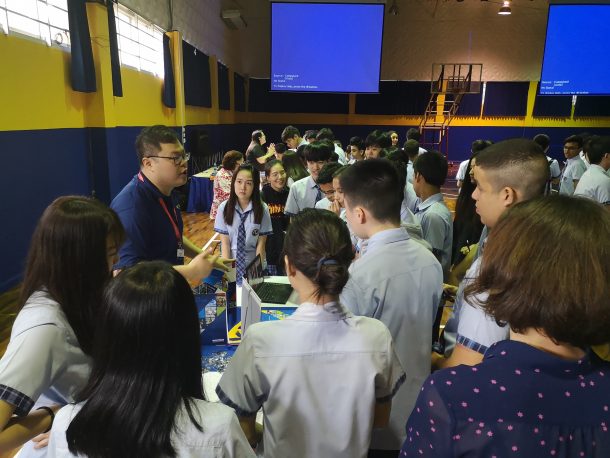 Universities Represented:
EMBRY-RIDDLE AERONAUTICAL UNIVERSITY (Daytona Beach, FL)
FULL SAIL UNIVERSITY (Winter Park, FL)
MARYMOUNT CALIFORNIA UNIVERSITY (San Pedro, CA)
NEW JERSEY INSTITUTE OF TECHNOLOGY (Newark, NJ)
SAINT LEO UNIVERSITY (St. Leo, FL)
SLIPPERY ROCK UNIVERSITY OF PENNSYLVANIA (Slippery Rock, PA)
THE UNIVERSITY OF KANSAS (Lawrence, KS)
UNIVERSITY OF WISCONSIN-WHITEWATER (Whitewater, WI)
UCONN – UNIVERSITY OF CONNECTICUT (Storrs, CT)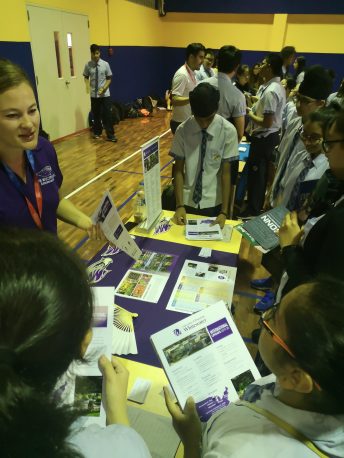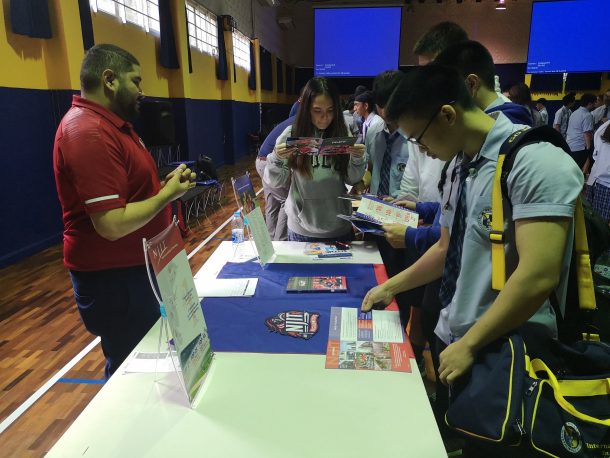 Special Thanks
Special thanks for KICUniVAssist for bringing U.S. institutions to Wells and connecting them with our  students. For more information about applying to study in the United States, please contact the counseling office.