As most of you all know, last week got started off with a special Thai holiday, Loy Kratong.  This year's celebration was a little bit different from past Loy Kratong days at Wells in that the children were allowed to participate in a number of activity stations which allowed them a chance to get the full cultural experience of the holiday.  In one such station the children were allowed to play some traditional Thai games.  Students was led by Ms. Khem in a Thai version of "London Bridges" and in this game (just like in the London Bridges version) two of the kids held hands together high in the air, thus creating a bridge.  Then the other children formed a line and tried to pass under their bridge until the music stopped and the bridge collapsed and trapped one unsuspecting child.  And of course, once a child got caught, it was then his/her job to form a new bridge for the remaining children to pass under.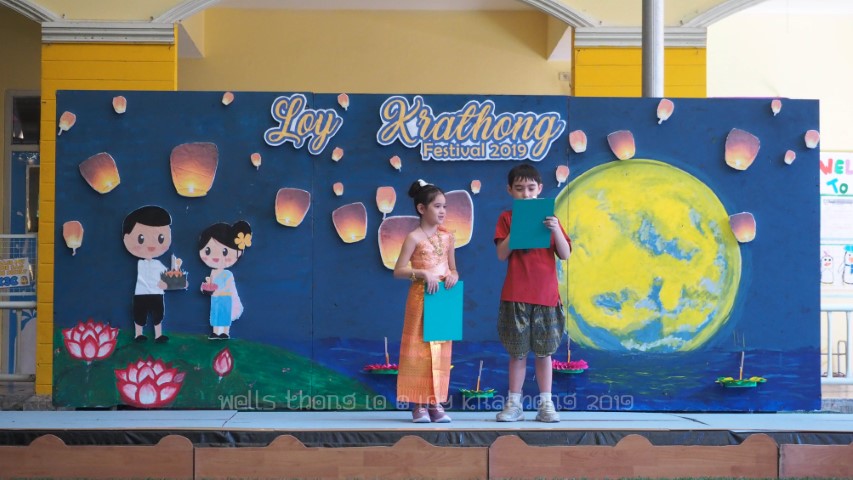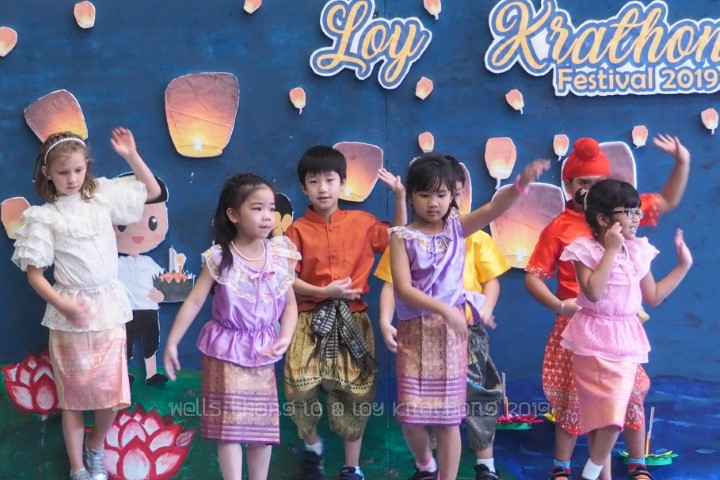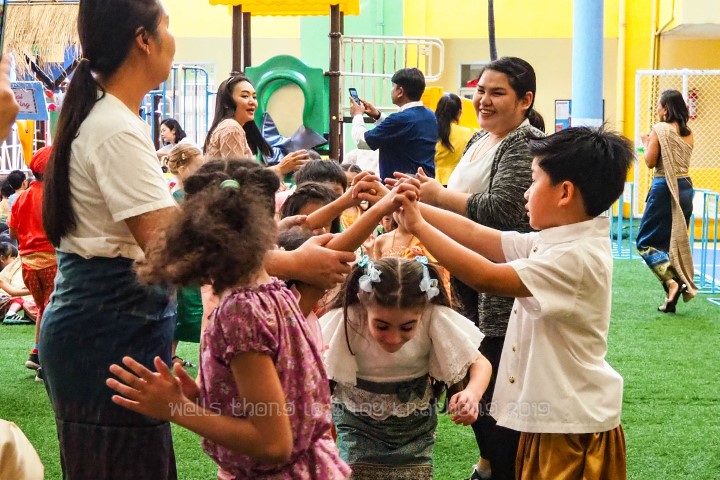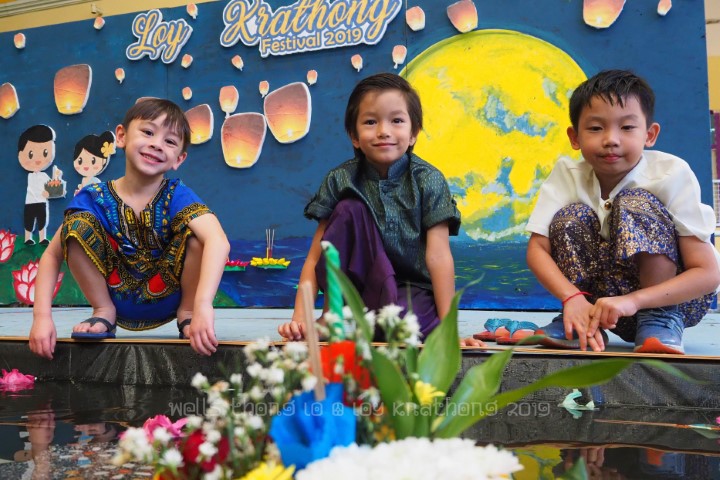 In another Loy Kratong station, our students were allowed to experience some traditional Thai foods such as Somtam, homemade Ice Cream, "Thai Khanom" and more.  In this station they were also allowed one toy for their keeping.  Our students also got a break from heat of the playground in one of their stations where they were allowed to enter one of the K-2 rooms and put together their own Kratong (taught by Ms. Candy).  And once their Kratong was finished, (as is Thai tradition) they were allowed to released it into the body of water next to the stage.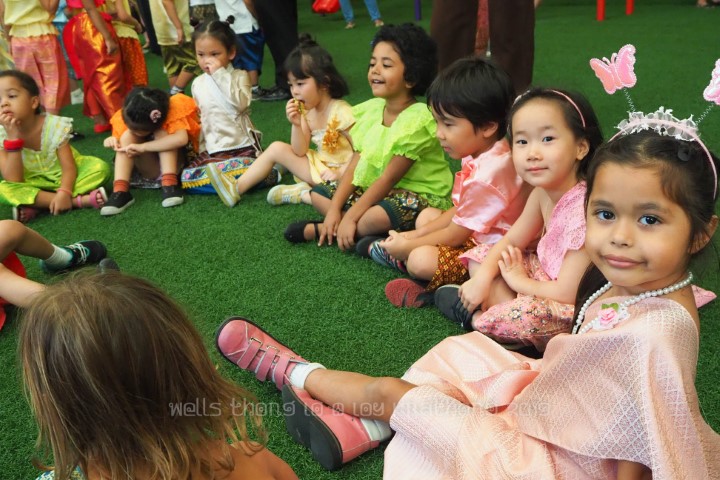 It was great to see so many smiling faces, and thank you to all the parents for joining us and making it a special occasion.