Grade 2 Bake Sale | Thong Lo Campus
On Friday, March 22nd, the students of Grade 2A and 2B held a bake sale  for all of the students in Thong Lor. As we are beginning our new theme of money, we decided to let Grade 2 lead the day and see how much money they can raise for charity, for the Camillian Home.  The students(and parents!) very kindly donated treats for the students to sell to the rest of the school. Throughout the day they rotated around and took turns in selling their treats to each class. They were also able to purchase treats during their own snack time.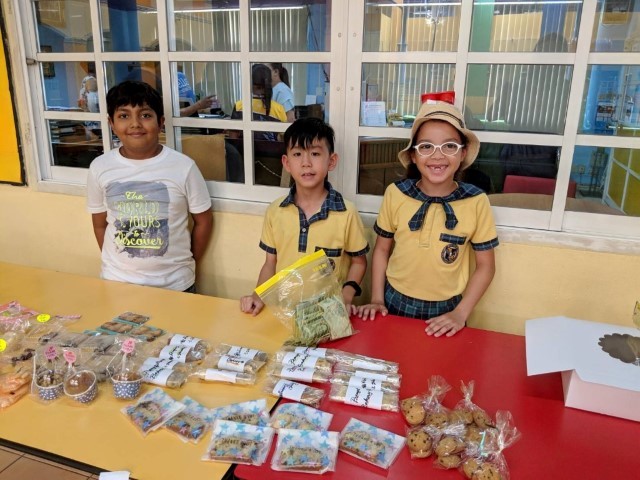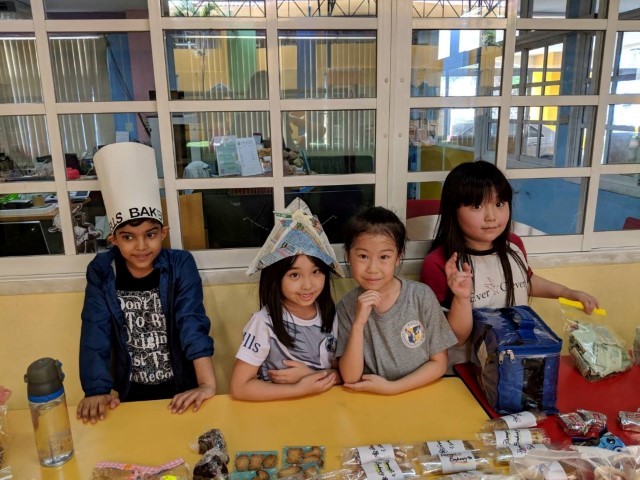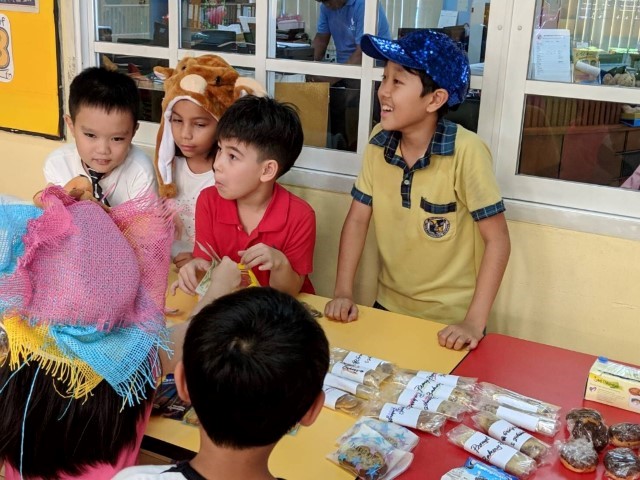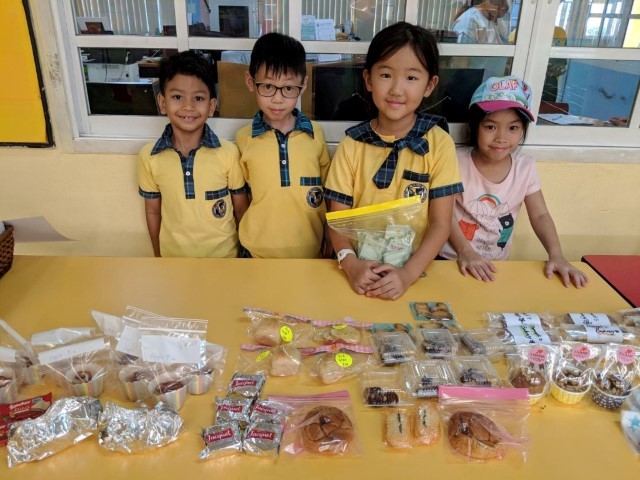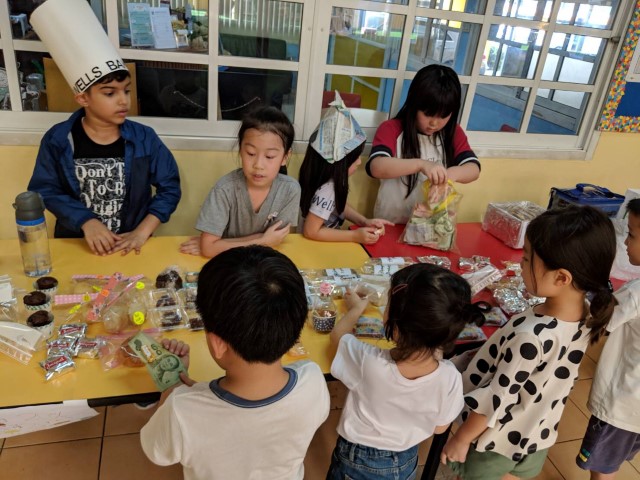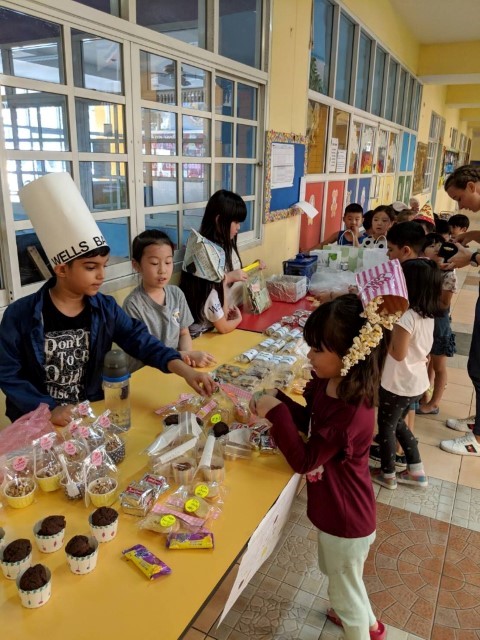 By the end of the day, almost everything was sold out and the students were amazed with the big bag of money they had! They eagerly waited until the following Tuesday to be able to count it.
On Tuesday morning, Grade 2B counted it first and had to keep it a secret from Grade 2A to see if we counted the same amount! Note by note and coin by coin, the students counted the money in small groups. We made one large addition sum on the board and the students had to work it out. Finally, each class compared their findings and we counted 4,963 baht in total.  The students were so pleased with the amount and teachers very proud of all their hard work. Well done Grade 2.
Written by: Ms.Janine- Grade 2B