We are thrilled to announce the success of our 3-day Farmer's Market event at Wells International School On Nut, which focused on promoting sustainability and showcasing eco-friendly passions and activities within our community. Our event brought together students, teachers, and staff from all grade levels to raise awareness and encourage sustainable practices. The Farmer's Market featured three days of learning activities, including hands-on workshops, guest speakers and a farmer's market booth fair.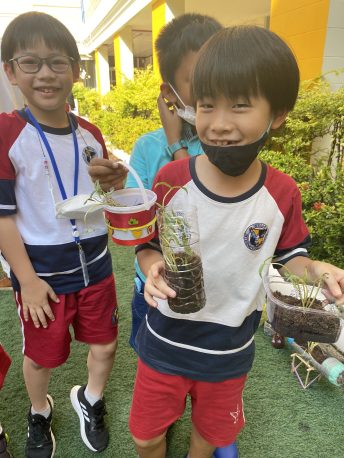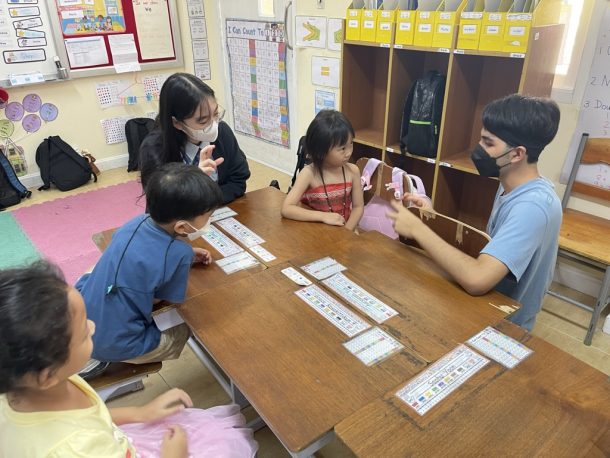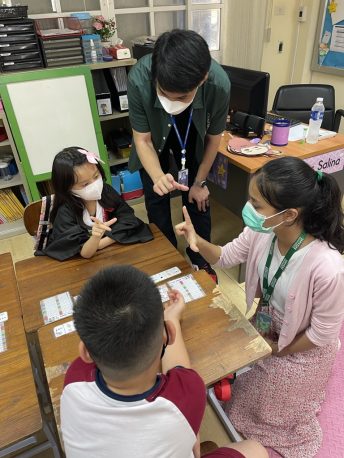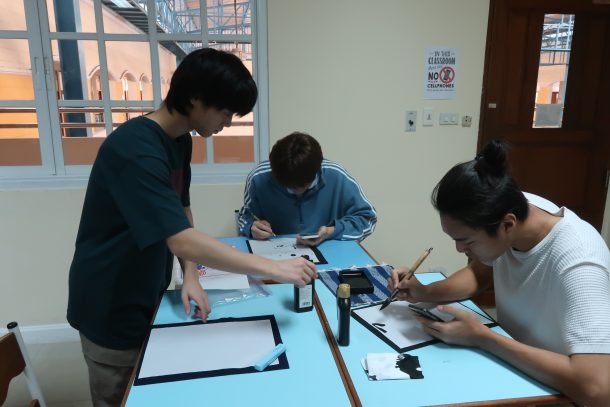 On Wednesday, March 29, students were buzzing with excitement around campus, actively engaged in various activities and workshops. Workshops included JUMP! Foundation workshop on sustainability, Japanese calligraphy, making cake pops, wind dispersal design, ASL workshop, economics quiz, Grade 12 ESS class helping Grade 3 with planting, ramen making, and creating tie-dye cloth bags. Our Greenhawks took a trip to our Bang Na campus garden, spending the day planting and taking care of the garden with the younger primary students. They also collaborated in painting a school mural to brighten the area.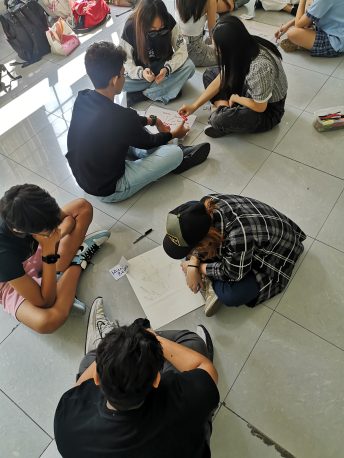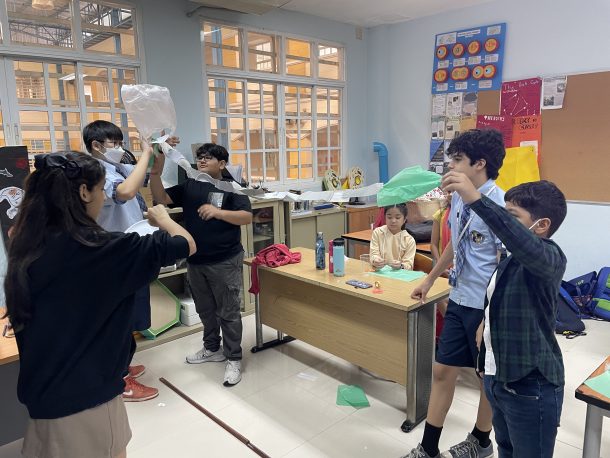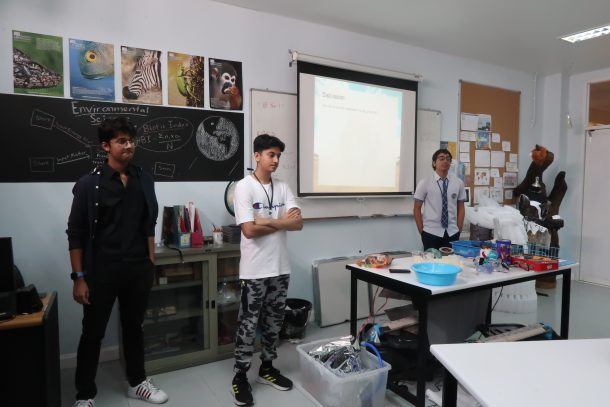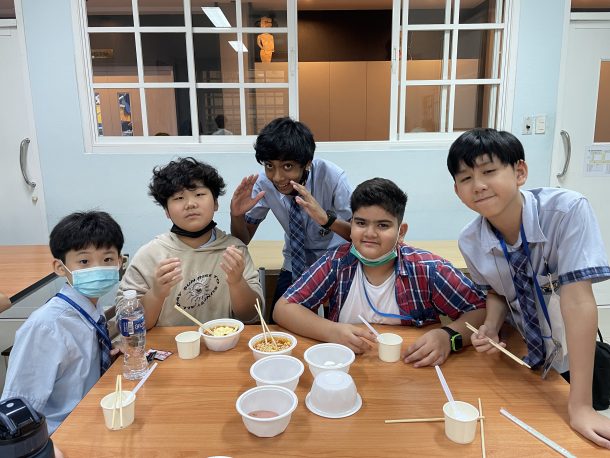 We had the honor of a few very special guest speakers joining us during these three days, who shared their knowledge and insights on various topics and inspired visitors to make conscious choices that help make positive differences in their communities. Pear Chonbutwong from HER Period Dignity shared her insights with our high school students about the importance of access to menstrual hygiene for all women. Her non-profit organization was created to combat the period stigma; they have distributed over 10,000 reusable and FDA-approved sugarcane pads to women in 5 countries, and worked with various organizations and schools to advocate for menstrual hygiene & distribute pads.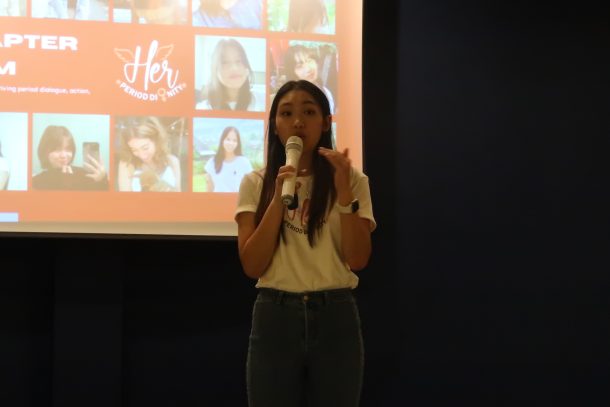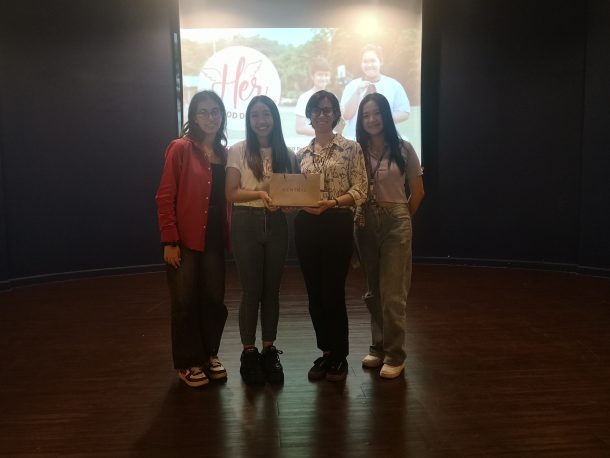 Aunt Tim from CHSAThai talked about the impactful work she is doing through her organization, taking care of over 2,000 dogs and other animals. She was recently awarded for her service efforts and is part of the Hershey's women's month empowerment campaign, serving as a true inspiration for our students.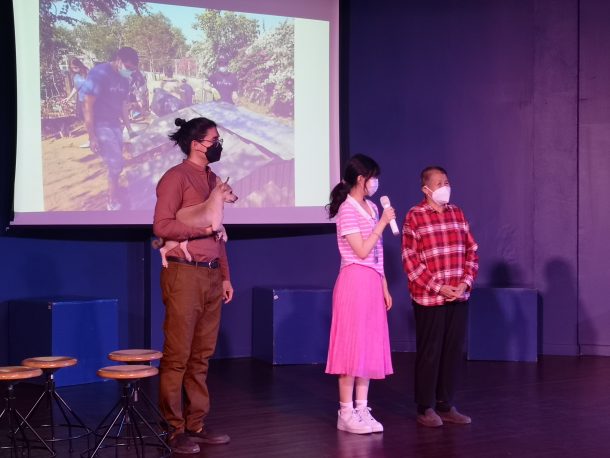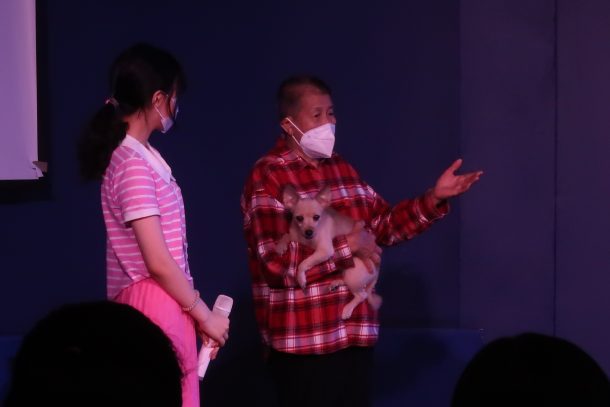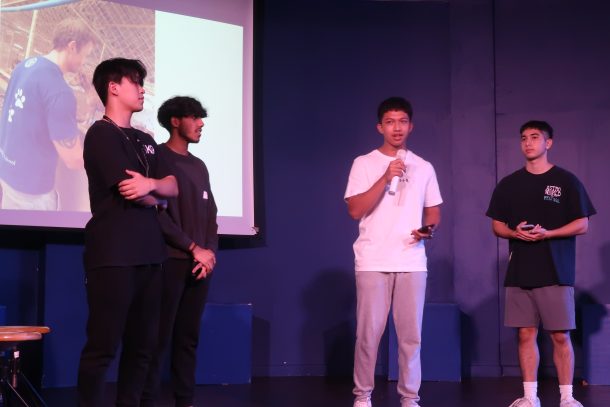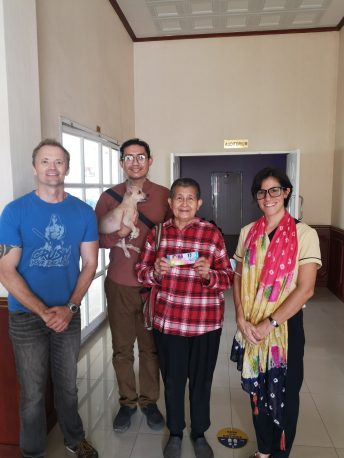 Raks Thai Foundation also shared about the great work their organization has been doing since WWII, which includes health promotion and prevention of HIV/AIDS, educational development, promoting businesses and community enterprises, natural resource and environmental management, and natural disaster relief. To express our gratitude, our Wells SerWIS club donated First Aid kits to the foundation.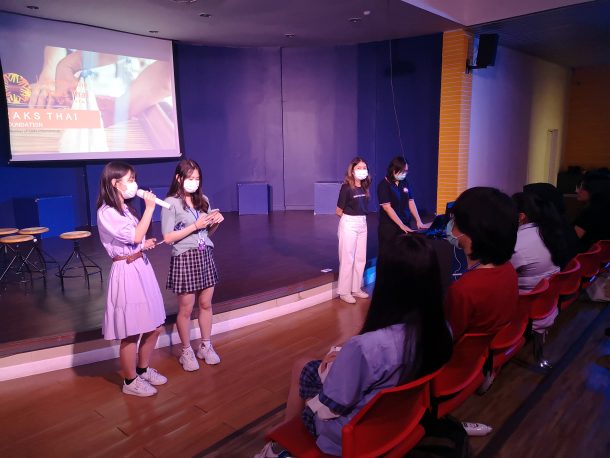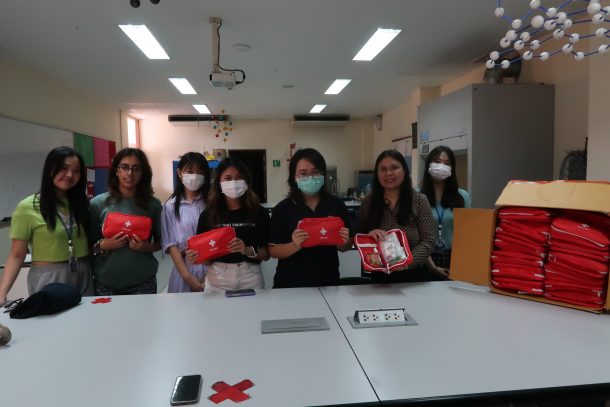 On the last day, we celebrated with a Songkran-style farmer's market booth fair, where a variety of our clubs, local community organizations, primary classes, parents and teachers hosted booths. This included our community partners, Steps with Theera, JUMP! Foundation, Raks Thai, as well as many of our clubs: Greenhawks, ASL, Thai Club, Japanese Club, PAWS, World Scholar's Cup, Love Ocean Life (LOL).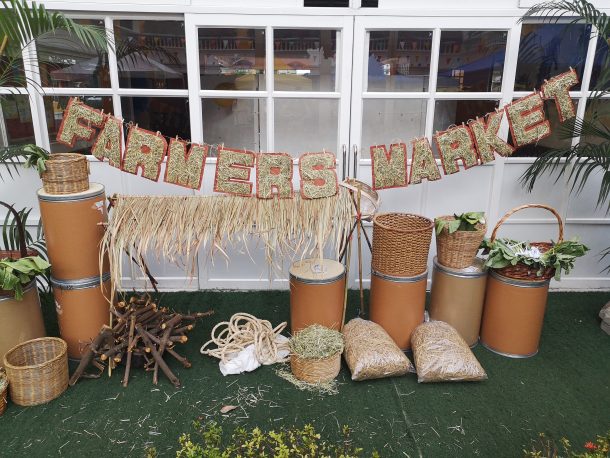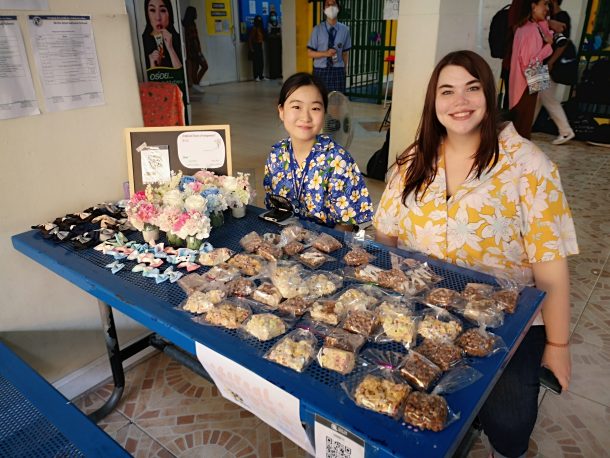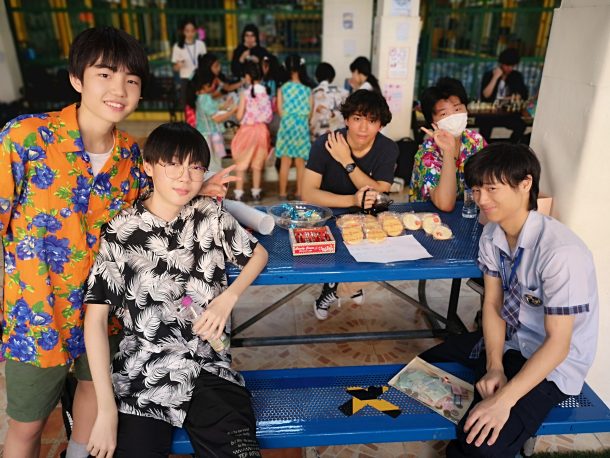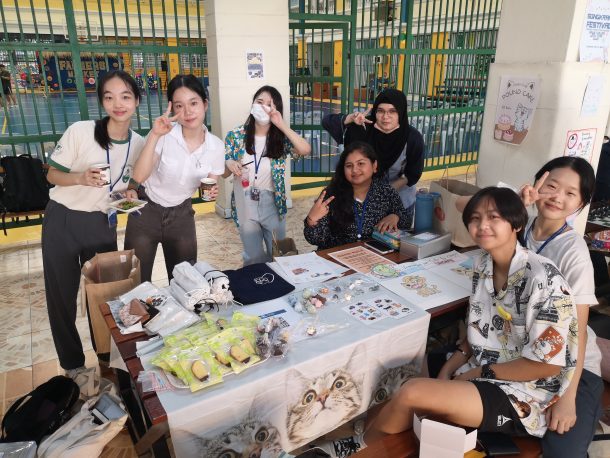 Sam (Class of 2022) and Shaina (Class of 2023) hosted a sustainable fashion donation drive and fashion show to raise awareness about fast fashion and promote sustainable fashion. Community donations were given to the local social enterprise, Second Chance Bangkok, for upcycling.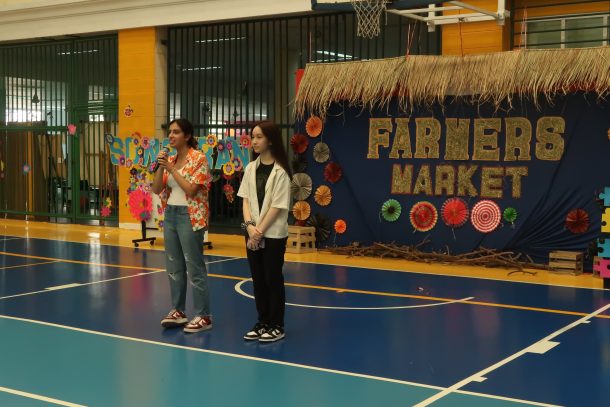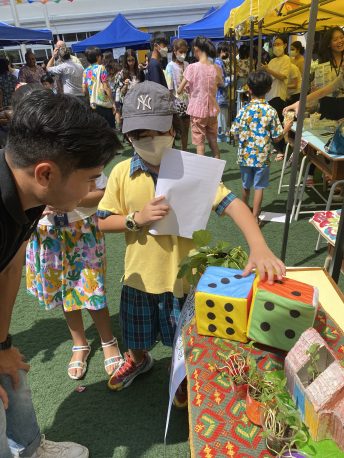 Through our Farmer's Market event, we raised funds for local causes that work towards sustainability in our community. Our visitors were able to contribute to these causes by purchasing products from the various booths or making direct donations. We believe that supporting these organizations is crucial in promoting sustainability and service learning as part of our school culture.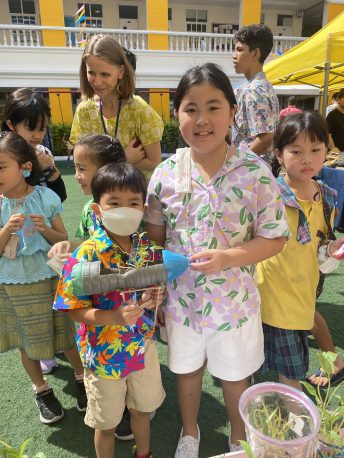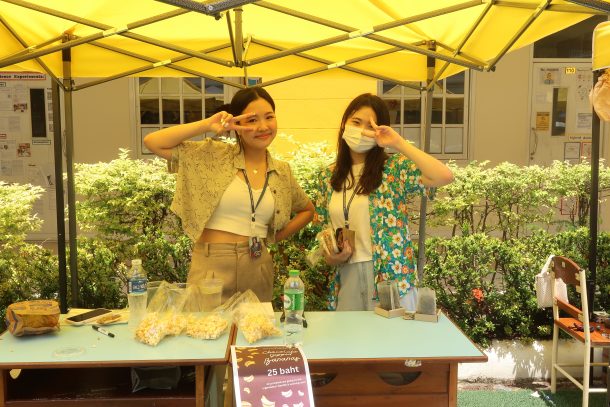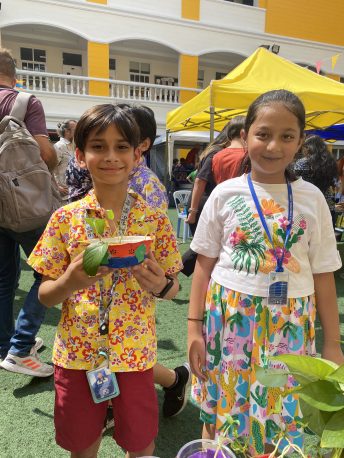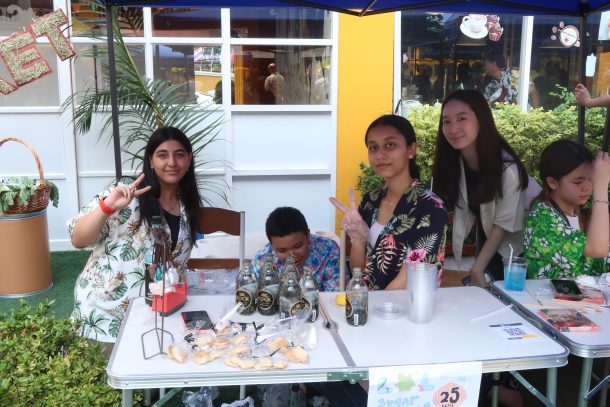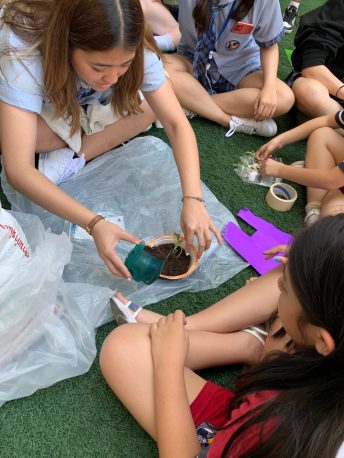 In conclusion, our 3-day Farmer's Market event was a tremendous success in promoting sustainability in our community. We would like to thank all of the passionate educators and students for their spirited enthusiasm and collaboration in creating a memorable, fun and educational experience to bring us into the Songkran break.  We look forward to hosting similar events in the future and continuing to promote sustainability and service in our community.