Space Exploration
The second graders of Wells International School Bang Na explored an inquiry unit on space. The focus of the unit was observable patterns related to  the earth, moon and sun. The unit fell under the theme  "How the World Works". As soon as the class heard we would be looking towards space for answers;  they were full of excitement, ready to share, and eager to learn more.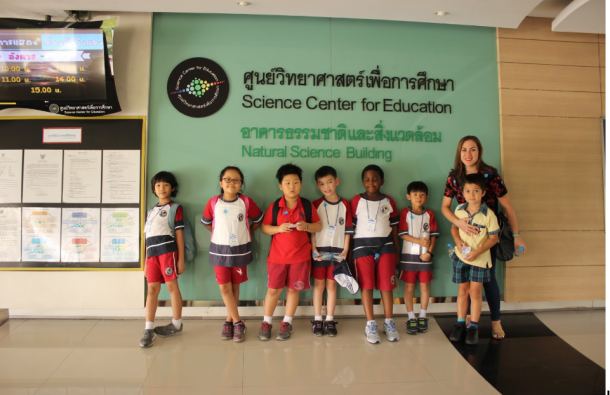 Key Concepts
During this unit, we took time to wonder about the form, causation and function of the moon. These two key concepts helped us discuss and analyze the moon's purpose. We also explored the effects it has on the earth, and possible uses of it. Interestingly, the students realized they didn't know why the moon has phases throughout the month. To help explain this pattern, the class made a 3D model of the earth and moon, then used a lamp to represent the sun. The students considered how the movement and light interact to create the phenomenon of moon phases. Additionally, the class watched and logged the moon's appearance each evening. Each day, the second graders were actively pursuing information and asking questions to explain the changes they observed.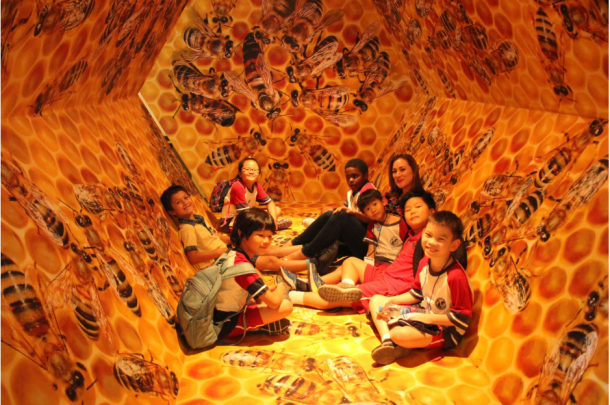 Student Projects
Throughout the unit, the students created projects of their own design. Each student chose a topic that interested them personally. Some students made models of the solar system, one made an A-Z book with space related terms, while another researched important events in the history of space exploration. The second graders visited other classes from K2 to grade four, sharing their knowledge and explaining their visual aids. Not only was this a fun way to learn more about space, but it helped each student develop their communication and presentation skills.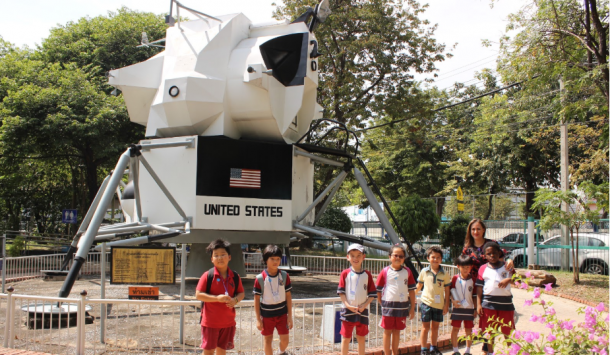 Field Trip to the Planetarium
Towards the end of the unit, the class visited the Planetarium and Science Center for Education. The students were amazed while watching the constellations, planets, and stars in in motion. They were fascinated to finally see the sun, moon and Earth from space. The children left the theater wide-eyed. When we returned to school, the students wrote about their experience at the Planetarium. It was wonderful to read that they wanted to go back and learn even more!   
Written By Victoria Rothe