As most students are off on vacation, several groups of Wells students spent much of their summer break training and polishing off fundamental skills in their respective sports and participating in tournaments both here and abroad.
Volleyball
Since 2012, Wells has been sending volleyball players, both boys and girls, to the University of Hawaii to participate in camps organized by the UH volleyball program. And since 2016, we have been participating in the annual Hawaii Five-O Classic volleyball tournament held in Honolulu every summer. This year, Wells volleyball players were joined by members of the Logos International School volleyball team from Phnom Penh, Cambodia. The group left for Hawaii on June 30 for a 2-week trip that included intensive training, tournament play, and the UH camp.
For the Five-O Classic, our boys team spent three days preparing at Honolulu's St. Louis School before entering the tournament at the Hawaii Convention Center. Playing against adult men's teams, our guys fought hard in pool play, then advanced three rounds into elimination play — further than any team in previous years.
After taking the weekend off for touring and shopping, the boys were joined by several members of the girls team to participate in the four-day UH Volleyball Camp, led by former UH player, Olympic team captain and silver medalist Robyn Ah Mo-Santos, Head Coach of the UH Wahine Volleyball Team.
Students participating in this year's summer volleyball program included: G12 – Insee Akarapan, Zarina Sirisachadecha, Parina Sirisachadecha; G11 – Corey Beer, Phurin Kosumapinun, Hrithi Batthacharya, Ridhi Tandon; G10 – Gabriel Xumsai, MJ Caunan, Kendrick Acda, and Herb Udompolvanich.
Tennis
Members of the Wells tennis program were also busy throughout the summer, making their first stop in Honolulu, Hawaii to first play against adults at the USTA Hawaii Pacific Men's Night Doubles Tournament in early July, followed by the Pearl Harbor Summer Junior Open. At the junior tournament, incoming Wells freshman Takumi Watanabe entered the 18s draw but still came up on top, winning the singles championship against high school junior Sarinreach Leng of Logos International School. However, in the 18s doubles draw, Wells senior Possawat Akarapan, partnering with Sarinreach of Logos, won the championship match against Takumi and his partner, Damian Craddock from Regents Pattaya.
Next, to provide an opportunity to showcase their talents to US college coaches, our players flew to California to participate in the Intercollegiate Tennis Association (ITA) Summer Circuit, with two tournaments, first at Claremont-McKenna College and second at Azusa Pacific University. Playing against other high-level high school students as well as against current US college players, our players fare well, with a combined wins-losses record of 5-8 in singles, and 3-2 in doubles matches. Wells players at the ITA tournaments included freshman Takumi Watanabe, and seniors Pawin Jirapoomdaje and Possawat Akarapan.
Closer to home, Wells had the honor of having three of our players representing Thailand at the 2019 ASEAN High School Games held in Indonesia. Seniors Pawin "Palm" Jirapoomdaje and Phuwish "Bank" Lee joined Thailand's boys team, while Warisara "Best" Lee, also a senior, joined Thailand's girls team. After five days of competition, all three of them came home with silver medals from their respective team competitions, while Palm also won a bronze in the boys singles event, and Best won a bronze in the girls doubles event.
Congratulations to our summer athletes and thank you for proudly representing your school!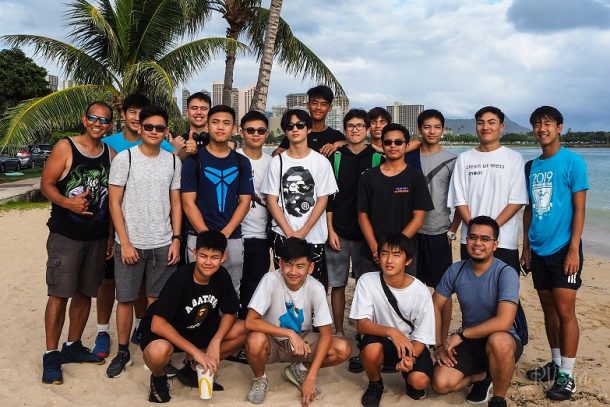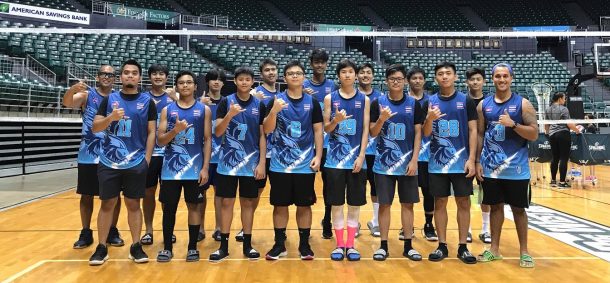 Well-Logos volleyball team at the 2019 Hawaii 5-O Volleyball Classic.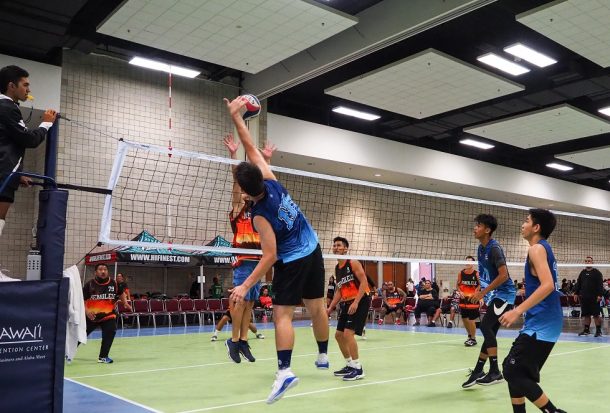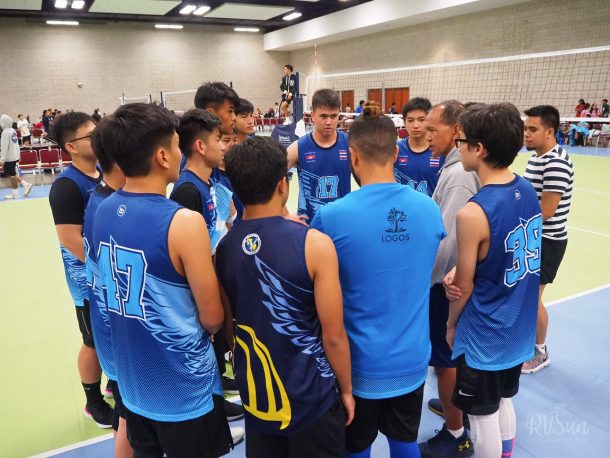 2019 UH Summer Volleyball Camp with former US National Team captain, Robyn Ah Mow-Santos.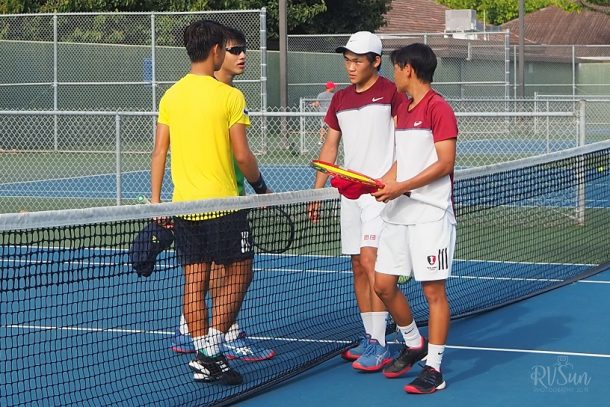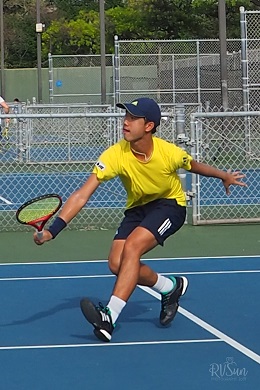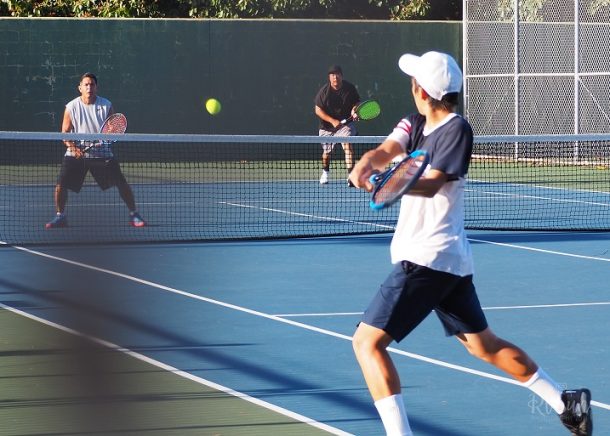 Takumi winning the Boys 18s Singles champions trophy at the Pearl Harbor Summer Junior Open in Waipahu, Hawaii.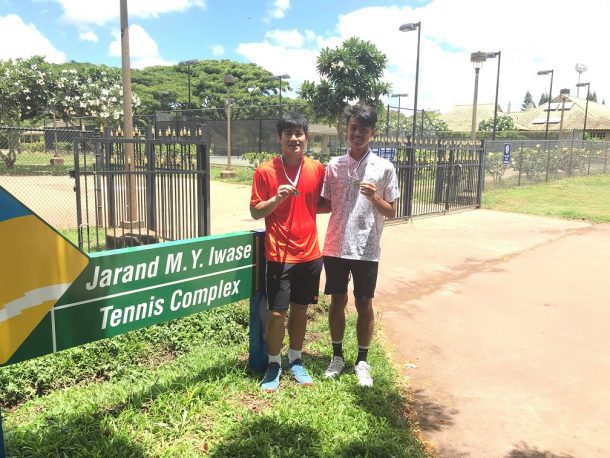 Boys 18s Doubles Champions!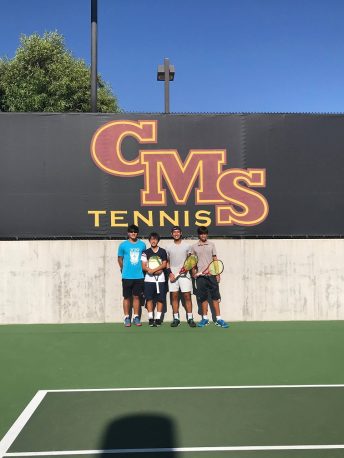 Intercollegiate Tennis Association (ITA) Summer Circuit – Claremont-McKenna College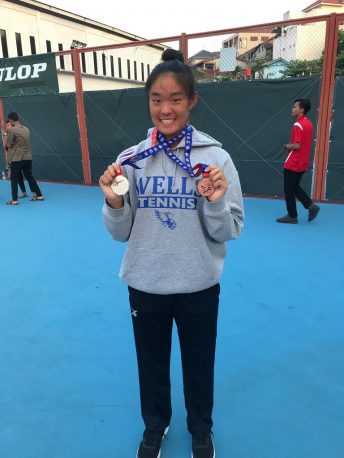 Warisara "Best" Lee at the 2019 ASEAN High School Games, Girls Team Silver Medal and Girls Doubles Bronze Medal.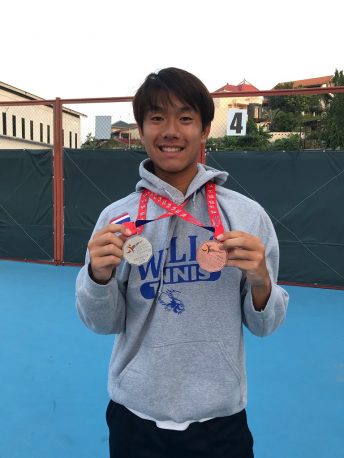 Pawin "Palm" Jirapoomdaje at the 2019 ASEAN High School Games, Boys Team Silver Medal and Boys Singles Bronze Medal.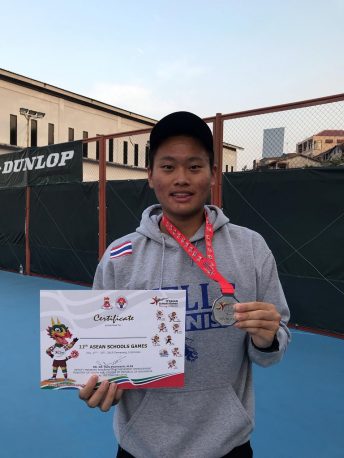 Phuwish "Bank" Lee at the 2019 ASEAN High School Games, Boys Team Silver Medal.