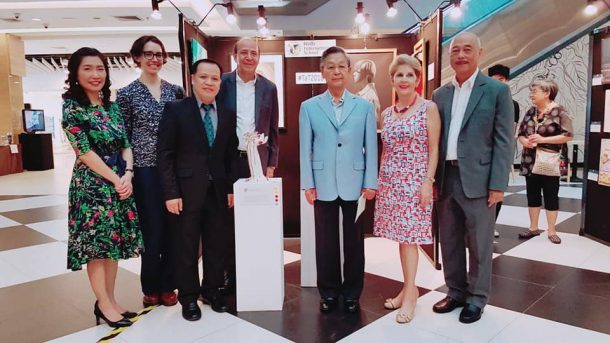 Wells Participation in 1st Thailand Art Talent 2018
Wells International School was greatly honored to participate in this year's 1st Thailand Art Talent held at River City arts & crafts center. This event empowered our students in visual and performing arts to showcase their artworks to a wide audience, serving as an opportunity for our aspiring young artists to gain exposure and recognition for their artistic and creative masterpieces.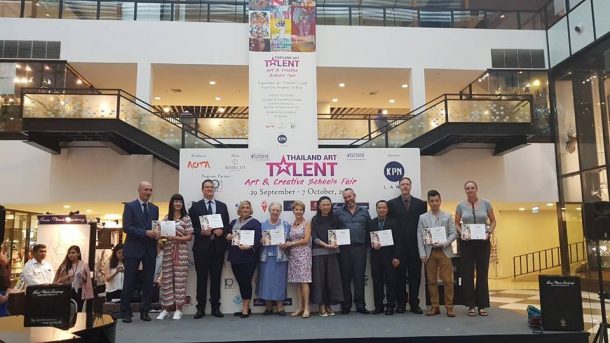 Visual & Performing Arts at Wells
Wells International School offers the IB Diploma Programme as one pathway to prepare our high school students for university. One of the subjects being offered is IB Visual Arts, which aims to develop and experience student artistry and creativity skills. Most of the artwork on display was products of our IB and non-IB visual arts student alumni – works which were showcased in their final visual art exhibition. The IB Programme at Wells offers a variety of other courses, including Literature and Performance.Our Visual & Performing Arts Department offers students different opportunities in the arts, including dance, drama, choir, and band. Several performing arts performances are showcased throughout the year, and we were grateful for the opportunity to share one of our student dance numbers in the Art and Creative School Fair initiative.
To read more about the event, please see the article featured in the Bangkok Post.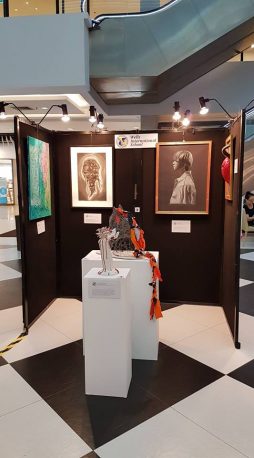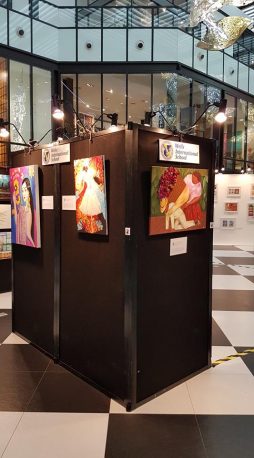 Special Recognition & Appreciation
A special thanks goes out to our Wells visual art students and alumni who participated in this event: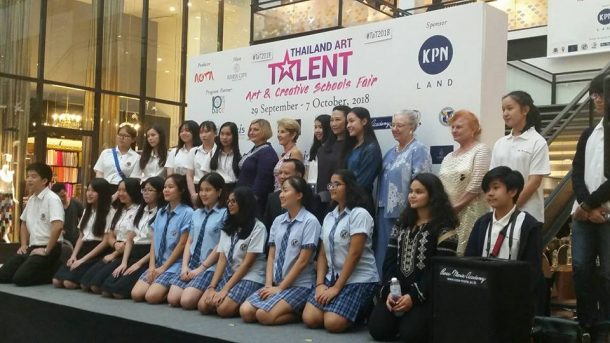 Artists:
Millita Chiou, Grade 12
Toranosuke Makihara, Grade 12
Rushitha Jain, Grade 12
Palak Jain, Grade 12
Ju Hyeon Lee "Missell", Grade 12
Lucia Lee, Grade 11
Yanisa Vetchayanvivat, Grade 11
Alana Khorana (Alumni)
Man Lin Chou "Jojo"  (Alumni)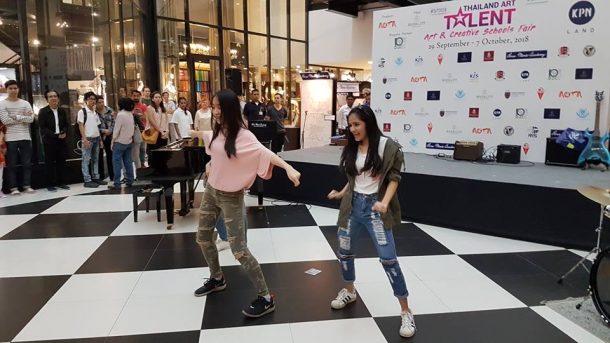 Performers:
Natasha Lynn, Grade 11
Yanisa Wechayanvivat, Grade 11
Nantisha Narang, Grade 11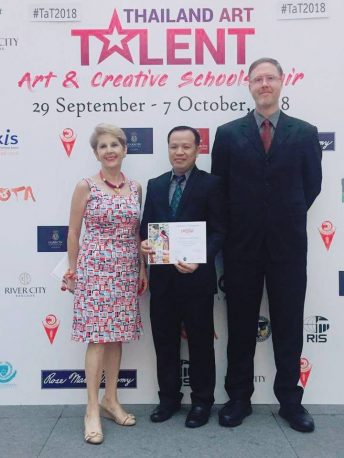 CONGRATULATIONS to Toranosuke Makihara (G12) for winning the real-time audience popular vote for Wells artwork for his sculpture title "Dripping Scarlet".
A very special thanks to Madame Astrid Amaya-Garcia, producer of 1st Thailand Art Talent, AOTArt CEO and wife of the Colombian ambassador, for organizing the event and for her unwavering support in making the event a success!
And lastly, a grateful thanks to Dr. Chang and Wells administration for supporting the Visual and Performing Arts department in this endeavor.