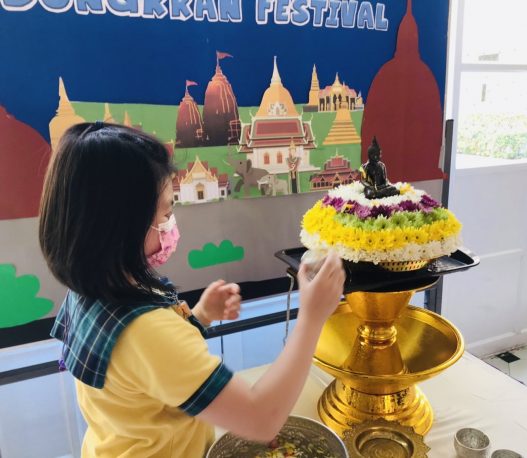 On March 31, 2021, the Thai department organized a Songkran ceremony at Wells On Nut Campus. The main activity was the Thai tradition of offering water from students to teachers, known as the Rod Nam Dam Hua ceremony. In this tradition, young people, in this case our students, pour water over the hands of their revered elders and ask for a blessing.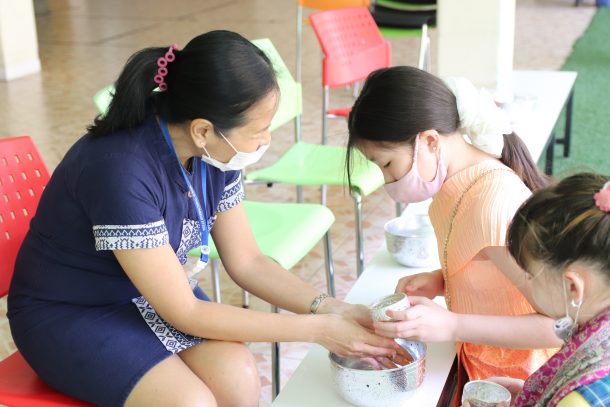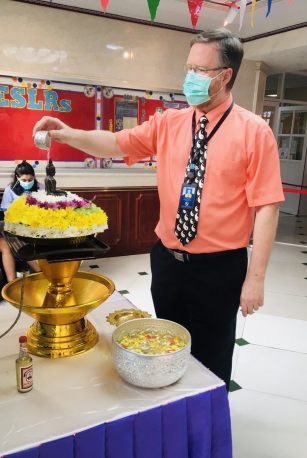 In honor of this respected tradition and the Thai New Year, many students and teachers also wore Thai traditional outfits or typical Songkran flower shirts. The event was an enjoyable one to bring in the new year and start everyone on their Songkran break.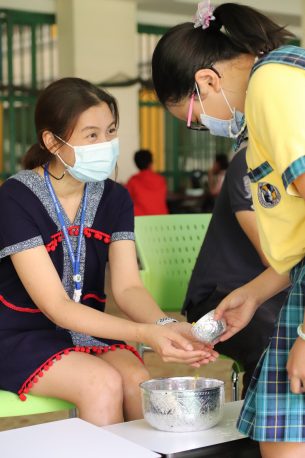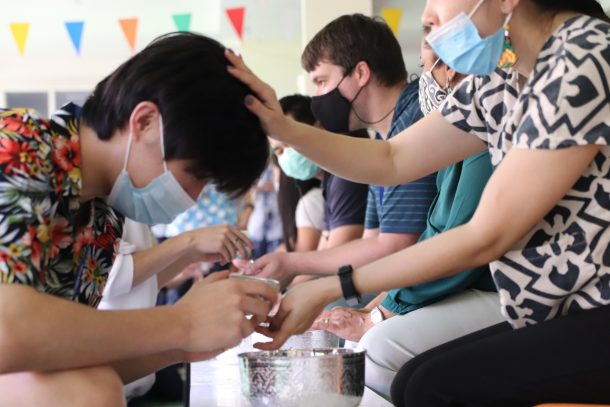 On behalf of Wells International School, the Thai department wishes everyone in the school community a happy and safe Songkran this year!