On January 29th and 30th, a group of our Wells high school students attended the 11th Annual ServICE Conference at International School of Bangkok. The ServICE conference is a collaborative, student-led event organized by international schools in Bangkok. The aim of the conference is to inspire, connect and empower students to take appropriate and effective service action to benefit their communities and the environment.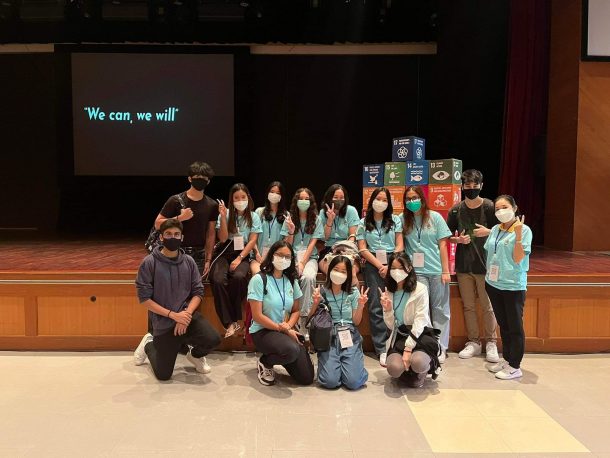 The conference provides students with opportunities to share and learn from each other about experiences and successful projects engaging with service learning in their respective schools and communities. The conference provides a stage for various adult and student keynote speakers to share their passions, "How-To" sessions for students wishing to teach others based on their experiences, and networking opportunities to learn from NGOs sharing  projects across Thailand. Students are also given the opportunity to collaborate and plan future student-led inter-school service learning projects.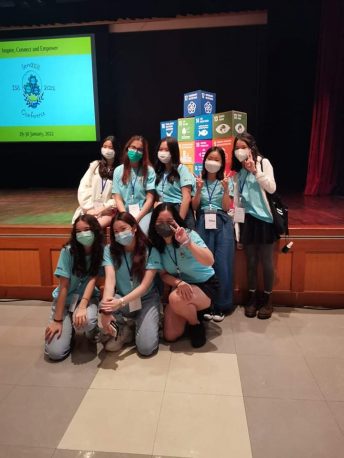 During the conference, students listened to various keynote speakers, engaged in icebreaker activities and games, attended How-To workshops on topics of interest, and collaborated in discussions with students from other schools.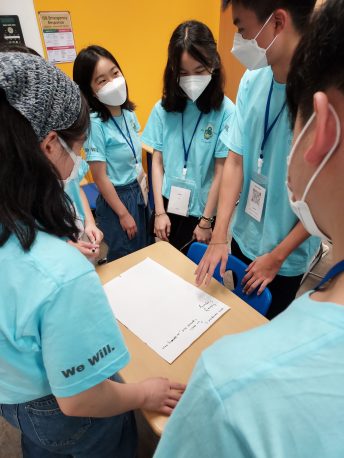 Two of our student leaders in our American Sign Language (ASL) Club, Risa Takahashi and LiHan Sun (Class of 2024) led a How-To workshop to spread awareness about ASL, talk about their club mission and accomplishments, and teach participants the alphabet.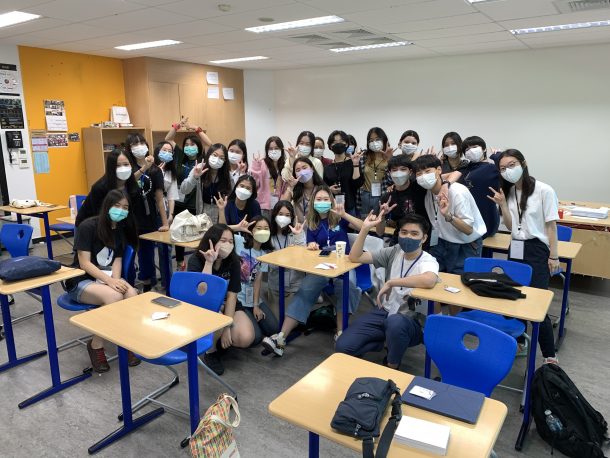 All of the students left the conference feeling enthusiastic and inspired. It was refreshing to interact and collaborate with peers from other schools. Wells would like to thank International School of Bangkok (ISB) for their exceptional job in hosting the first in-person extracurricular event in a long time, as well as the teacher advisors for their engagement and support with this event.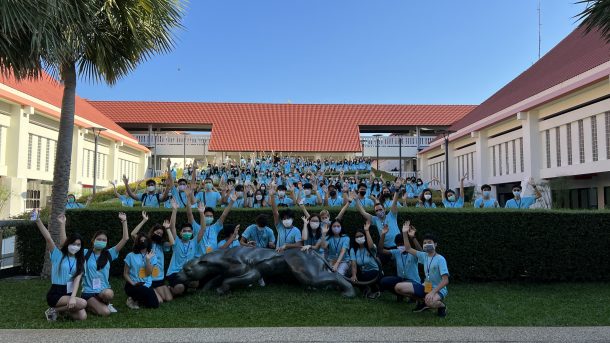 We are excited to see how these students will turn their inspiration from the conference into action, and how they will make a positive difference in their school and local community with their bright ideas!