Professional Development at Thong Lor 
On September 25th, teachers from two Wells campuses gathered for a special professional development day. Teachers from Primary and Early Years participated in this training. This workshop included two sessions and was led by mixed teams of teachers and leadership from Bang Na and Thong Lor campuses.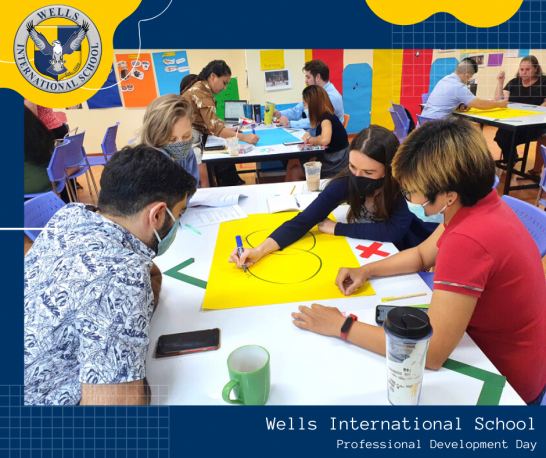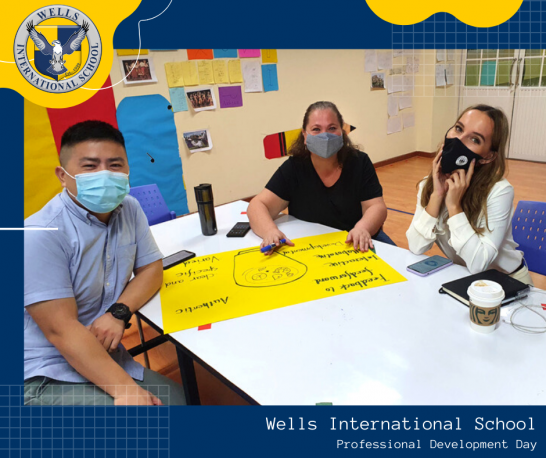 Two groups, one big goal:
Our Early Years teachers participated in activities designed to build communication and collaboration between teachers and learning assistants. Our improvement goal was to strengthen communication in our school. This is the first step in modeling language to early years students. 
K2, K3 and Primary level teachers joined in a lively writers workshop session. The teachers practiced  hands-on strategies. They explored tools that they can use to promote literacy at multiple levels. "In Writer's Workshop, Ms. Tracy and Ms. Ann provided us fun, engaging, and practical ideas on how to get students' interest in writing. As an EAL teacher, I can use these tools to encourage students in building simple to complex sentences. Later on, they will be confident in writing paragraphs, stories and other forms of writing," mentioned Ms. Addie, the Bang Na campus Librarian.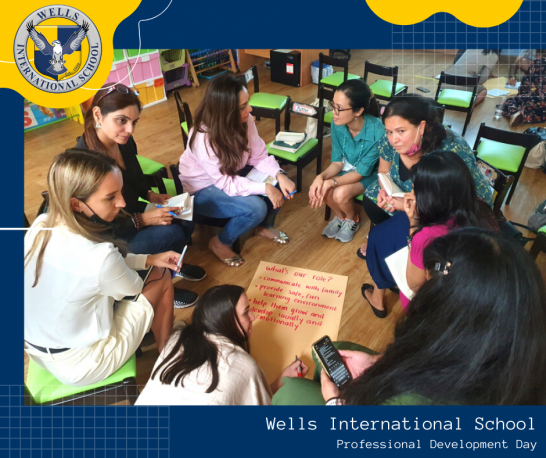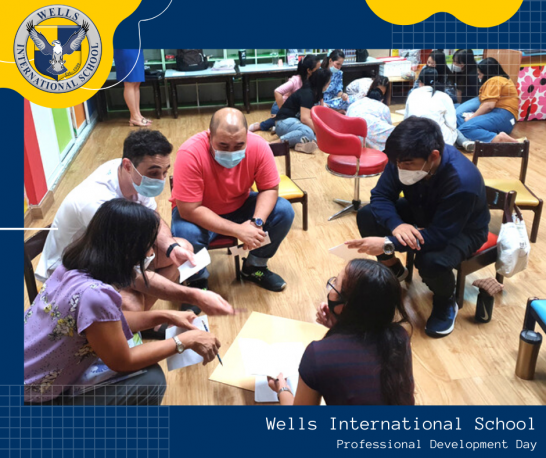 Ms. Sunee from Bang Na's campus shared her feelings about this session: "I have been given a new perspective on writer's workshops and am now more equipped to create new and exciting learning opportunities for my students.  I appreciate the time and effort our school puts into the development of each teacher. Even though it was hard to forget the work piled up on my desk, I was happy to have Anne and Tracy share their ideas with us." 
Learning together:
In each session, teachers had the opportunity to to build on their existing knowledge, compare communication and literacy instruction strategies and engage in fun, team building activities. 
Ms. Ellie from Grade 2 shared her thoughts after the workshop. "Having an in house PD day was really useful as our administration listened to our needs so we did activities that we could really take back to our classrooms. I enjoyed the writers workshop session because we did a lot of hands-on learning that we can use to help our students be better at the writing process."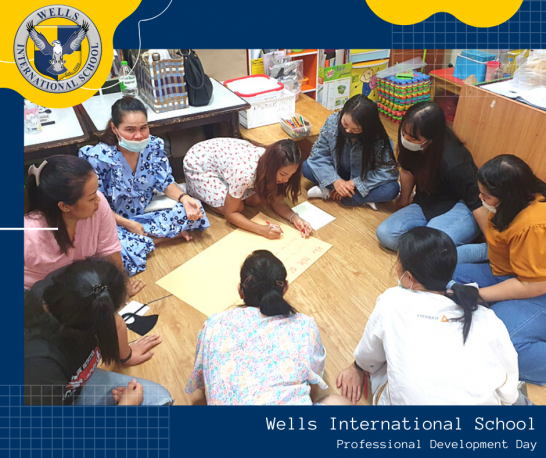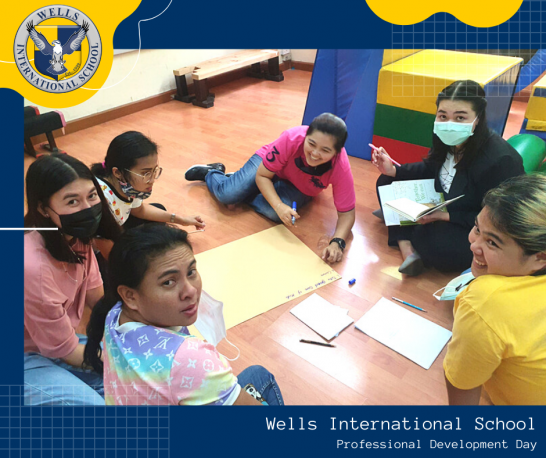 Conducting professional development within our own organization gives teachers the opportunity to grow as a team. "I found the professional development day valuable, worthwhile, and relevant to my development as a teacher. Through collaboration amongst colleagues, we were able to share our knowledge and learn from each other's experience," said Mr. Jordan from Grade 4, Bang Na.
Building our team:
One of the most important takeaways from this day related to the roles of teachers and teacher assistants. In small groups, we listed the roles of homeroom, specialists and assistants. When we compared these lists, it was clear to see that our jobs are always overlapping and interconnected.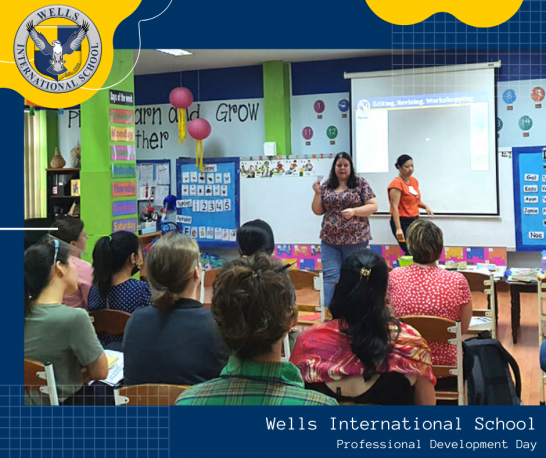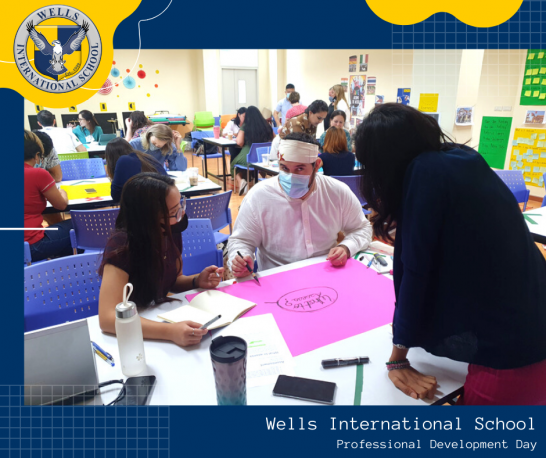 Growing together:
In the future, we will conduct more in-house professional development to address the growing needs of our schools. "I think the idea that teachers are still working to improve their craft sets a good example for our own students. It encourages them to do their best, especially when we return from professional development with these new activities they haven't experienced before; PD is so visceral and real", reflected Mr. Russell, the Grade 5 teacher from Bang Na.