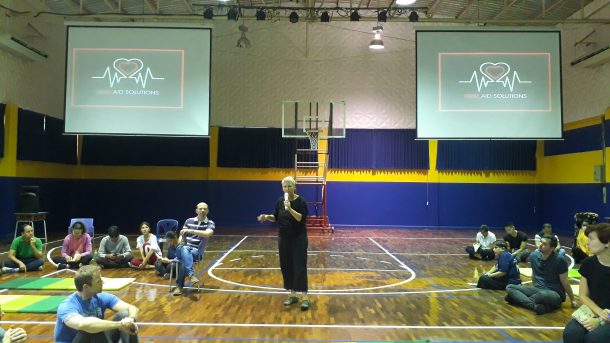 Child Safety and Protection at Wells
On Friday, September 20th, our teachers engaged in a Professional Development Day. The focus of the Professional Development day was Child Safety & Protection, as we move towards strengthening this knowledge in our teachers, administrators, and staff. Child safety & protection is of utmost importance in education and has been an area we have been exploring through our WASC self-study process.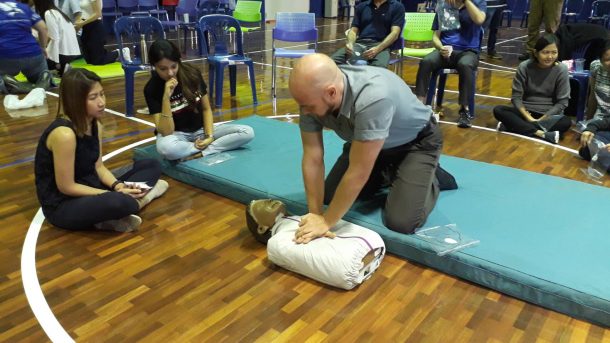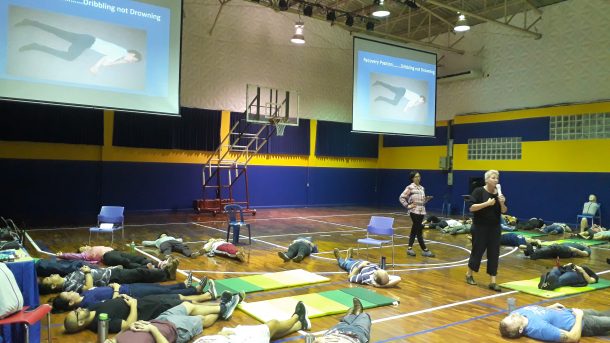 First Aid Training
The PD Day began with an informational session about Child Protection at Wells, led by Dr. Peng, our High School Counselor. The morning session was a First Aid Training led by First Aid Solutions, who conducted a workshop covering First Aid basics for educators and school staff, topics including: Recovery position and airway management, Chest Compressions & Rescue Breathing (CPR), AED (Automated External Defibrillator), choking, bleeding, shock (including Anaphylaxis – use of Epipen), seizure (Febrile Convulsions), burns, and asthma. As one teacher reflected, "Training on first aid for emergency situations is vital for each person's role in the school". Another teacher suggested that "This session is a must for any teacher. There are first aid basics that everyone should know to serve Wells community in case of any emergency. Hands-on experience with mannequins and other props give participants better learning experience than simply watching and listening."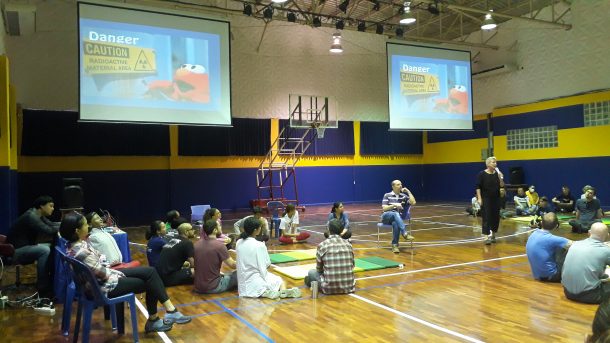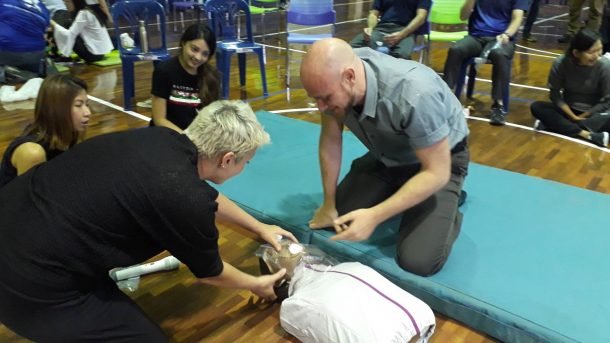 Child Safety and Protection Workshops
In the afternoon, we had two sessions focused on Child Safety & Protection, one for primary teachers and one for middle school and high school teachers. The high school session, 'Recognize the Warning Signs', was led by our middle and high school counselors, Dr. Peng and Ms. Chawisa. The aim of the session was to equip Wells staff members with tools in identifying signs of teen depression, anxiety, and other common socio-emotional issues that international school students deal with. Staff members analyzed mock cases and discussed their insights with each other while learning more about the counseling referral process.
At the same time, Ms. Camarin and Mr. Ji, our primary school counselors, led a session focusing on Child Safety & Protection in the primary years. This session was summarized by one participant: "This course helped me to recognize the signs of child abuse and neglect, and learn how maltreatment impacts on children's learning and development. It will also help me to understand my role as a reporter or teacher and what steps should be taken in case there is a case in the classroom." Mr. Sean, our primary school principal, also led a session on 'Projecting Units with the Common Core Literacy Standards' for the primary teachers.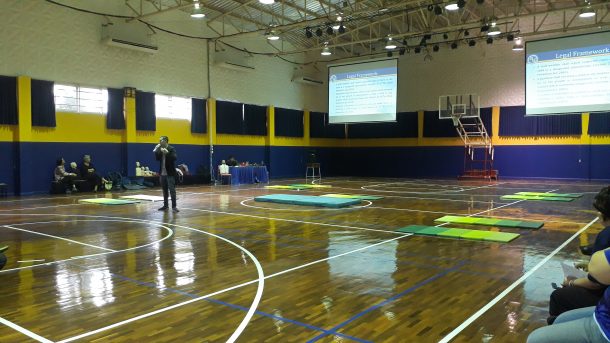 Continued Professional Learning
Teachers provided reflections after their learning experiences. One teacher said, "In terms of the CPR training I do feel more equipped to handle such a scenario if it happens in school or in a field trip. For the Safeguarding and Child protection, I find that I can build more understanding/empathy/skills in working with students who may be going through tough situations/conditions." All of the sessions were informative and beneficial for teacher professional development and application of knowledge. As a school, we hope to continue our focused learning and growth in regards to this area. We are committed to continue professional learning and development as a school community, aligned with our mission of 'Changing the world, one student at a time'.