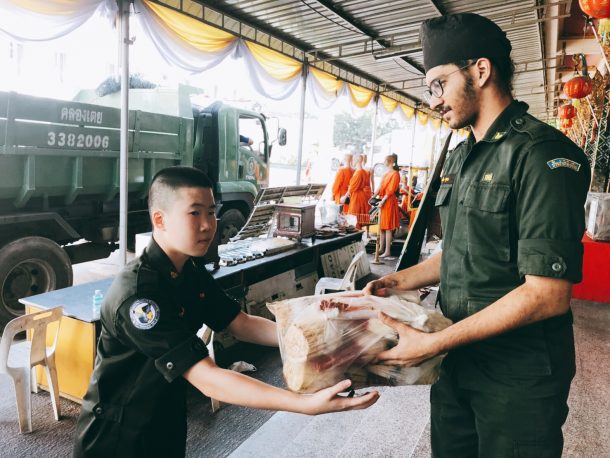 Wells International School, On-Nut Campus, military students engaged in social work service on Friday, October 12, 2018 at Wat Saphan, Phra Khanong, Klong Toey, Bangkok to help with maintenance of this religious place, based on the principle of service at the center of all Thai Buddhists' minds.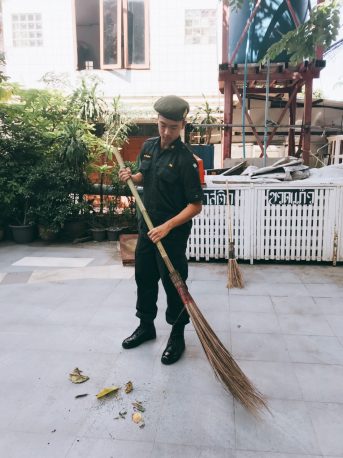 Our military students arrived at Wat Saphan at 9 a.m. and began activities immediately by helping work in the temple, moving the items from one point to another point where the women were not allowed to access, transferring waste to the garbage trucks, cleaning the bathrooms and feeding the cows in temple.  The temple provided snacks and water for the students to relax after the social work service.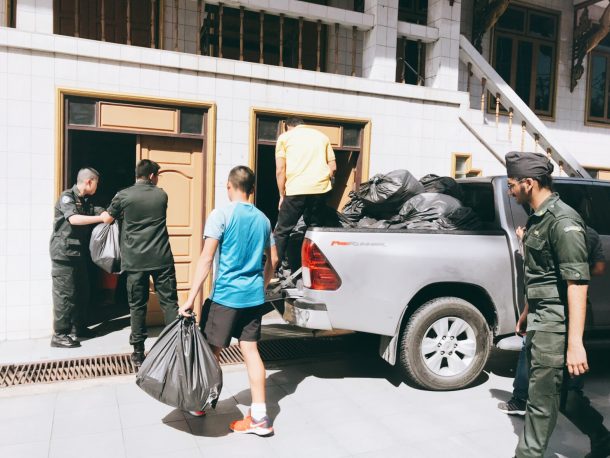 The military students completed the social work service according to the volunteer work plan.  Wells International School On-Nut Campus feels very thankful to the temple that allowed them to do social work service along with assistance from the temple throughout the activities.