Written By: On Nut Thai Department    
This year, Loy Krathong was another special day at Wells On Nut Campus. After not being able to celebrate it for the past 3 years, the whole school community was looking forward to this event.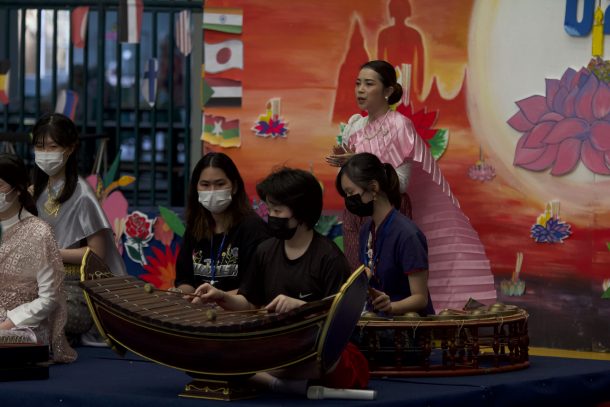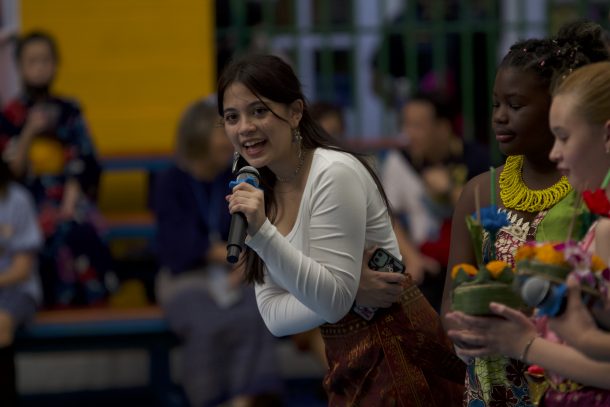 We launched the event the week before Loy Krathong. Students from middle and high school were invited to show their creativity in the making of krathongs. They collaborated and made incredible krathongs from environmentally friendly products like fruits and vegetables.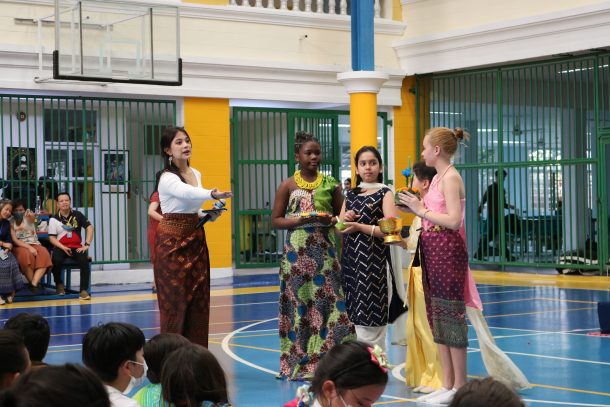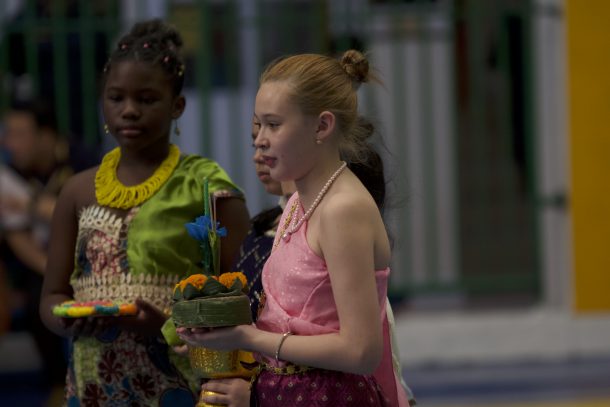 As for the primary students, they used fish food to independently make their krathongs. They were super proud of their masterpieces!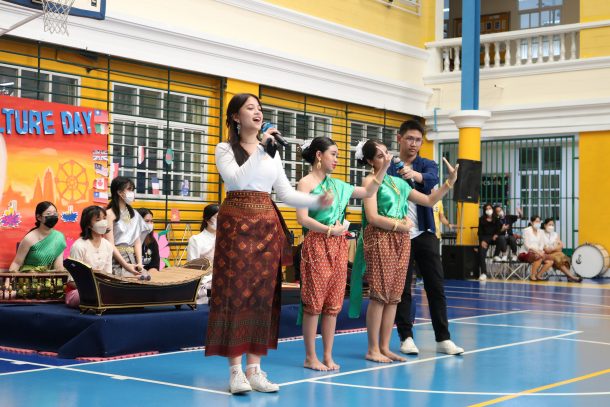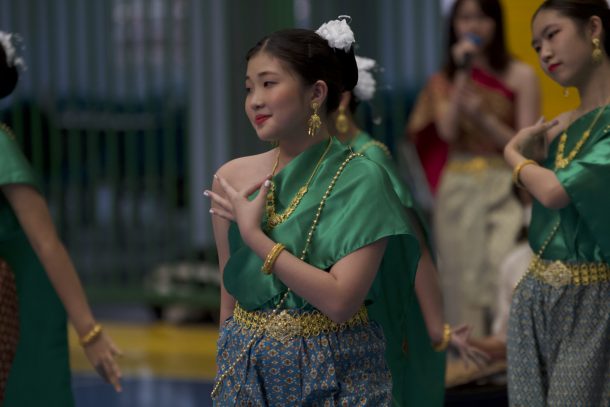 On November 8th, The Thai Department, in collaboration with the whole school, hosted an International day and Loy Krathong event to commemorate Thai Culture and celebrate the diversity of our internationally minded Wells community. Staff and students were invited to dress in traditional costumes.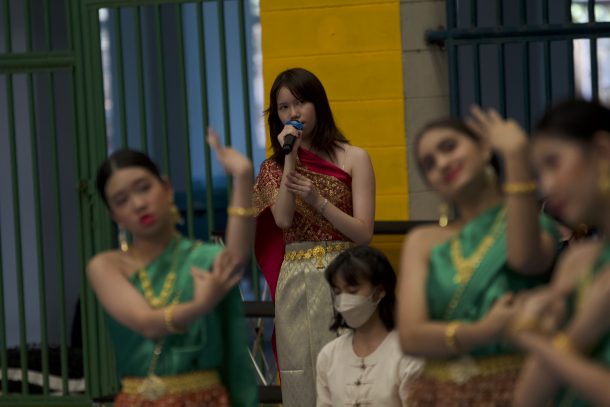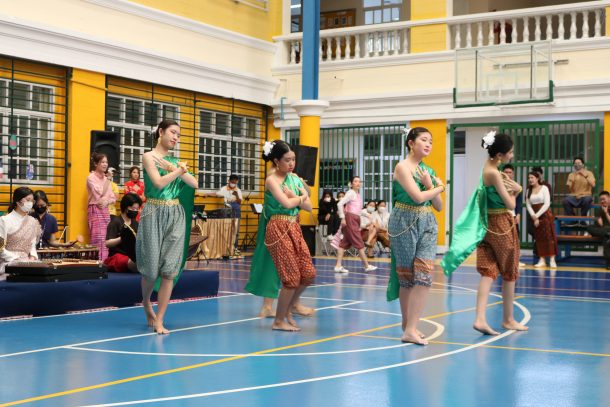 Primary students demonstrated how to make krathongs and the alternative resources that could be used for it. The middle and high school students performed a number on Loy Krathong with the high school students playing Thai traditional instruments and the middle school students dancing to it.  The event concluded with the whole school dancing to the Thai Rum Wong song.