Robotics Competition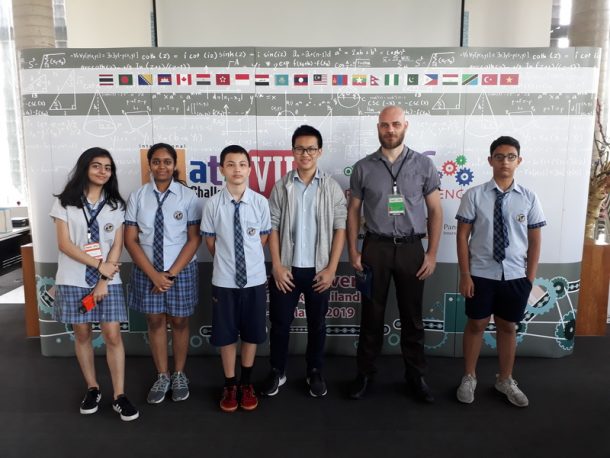 Congratulations go to Wells International Schools' students Poorvi Daga, Muskan Gurbuxani, Ziki Zheng, Uday Saihgal and Mardtin Salter-Townshend as they competed in the International Robotics competition at Rangsit University on March 11th, 2019.  Consisting of two teams, Wells' students were able to achieve bronze medals all around in two separate age categories. The competition was stiff as over 20 countries were represented from around the world.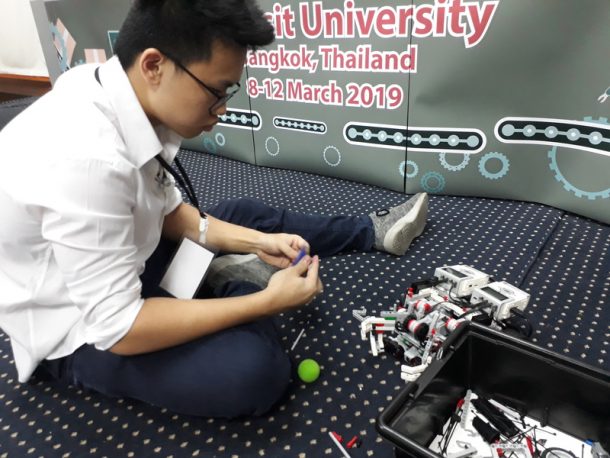 The two teams, consisting of Poorvi Daga, Muskan Gurbuxani and Ziki Zheng in the 15-18 age range category, and Uday Saihgal and Mardtin Salter-Townshend in the 12-15 age range category, qualified via earlier rounds held at Pan-Asia International School. Qualification required the presentation of an engineering booklet and video presentation detailing the design and functionality of a robot designed to deliver goods and medical supplies in the event of a natural disaster.
Once qualified the two teams were invited to Rangsit University to compete in the international rounds with representatives from over 60 schools drawn from an international pool of 800 students.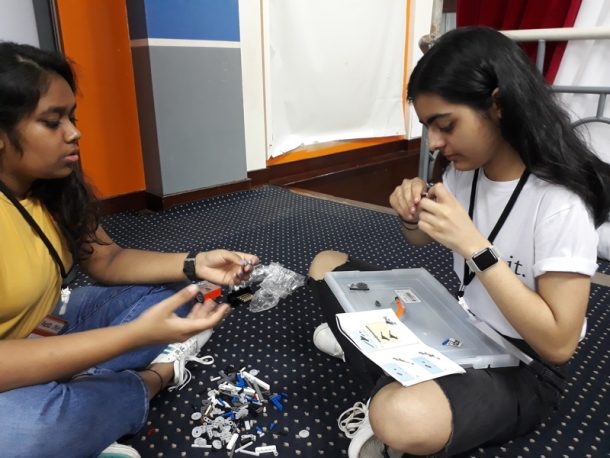 On the day of International competition, after a lavish opening ceremony, the teams were put into leagues where they had to compete with the other international teams in 3 rounds. Each round required the teams' robots to collect, sort and deliver supplies to colored zones on a map representing stricken areas affected by a hypothetical natural disaster. Despite some programming and engineering setbacks both teams had to overcome, both teams performed well and showed marked improvement with each subsequent round.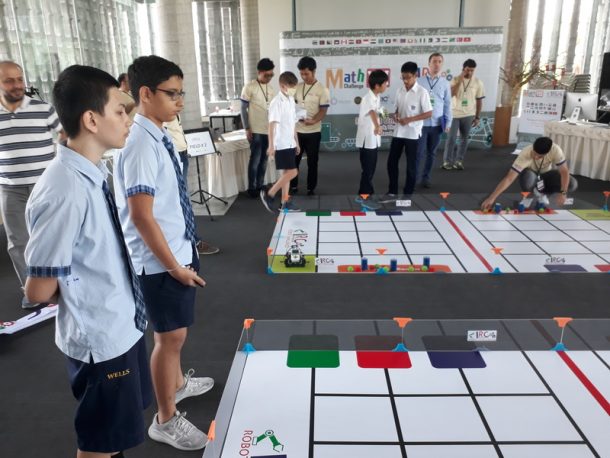 Each team also had to present their design and ideas to a panel of judges drawn from the Biomedical and Engineering departments of Rangsit University.  Referees from each of the rounds and the panel judges then tallied the final scores before the awarding ceremony.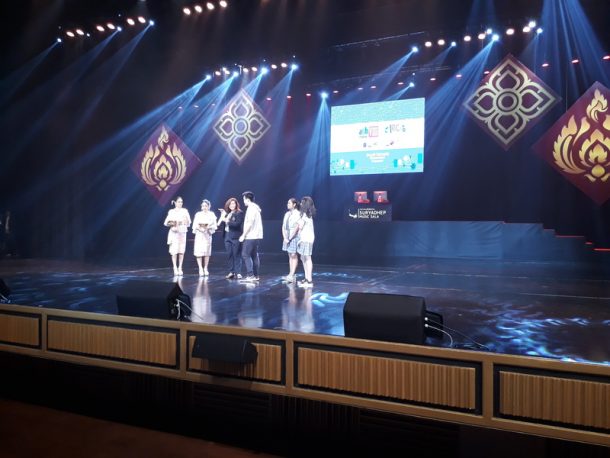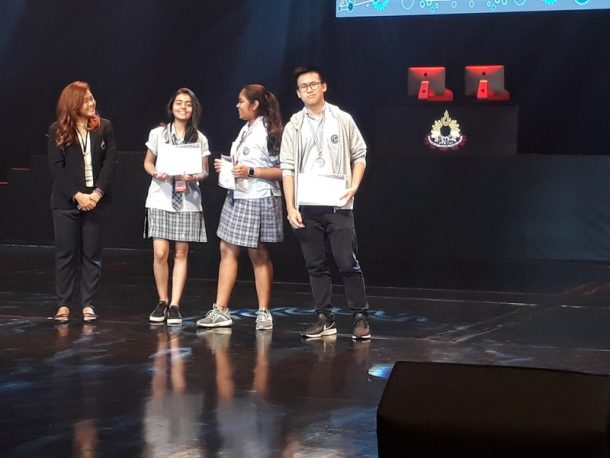 The students have come a long way and were unanimous that when we compete next year we can do even better and go for gold!
Written By: Mr. Brian Salter-Townsend, Robotics Instructor