The United Nations International Mother Language Day is a recognition of the many languages that are spoken around the world and of the languages that are threatened and disappearing. According to the UN, as languages disappear, so does the cultural diversity and unique traditions encompassed in the expression through languages. Education plays an important role in preserving the diversity of languages. 
Below are some of the thoughts of our teachers, parents and students about the importance of language diversity in preserving cultures and developing international mindedness, a central principle of all IB World Schools.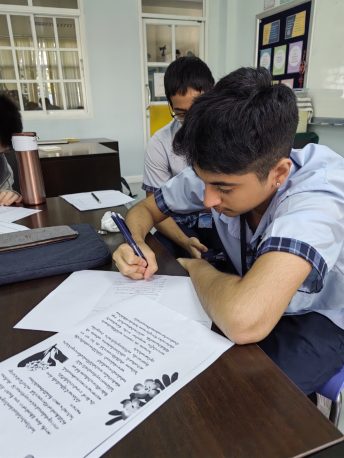 Ms. Kae
My name is Phoomarine Sukosi. I am a Thai teacher in Thailand and my mother tongue is Thai. When I teach my students, I use Thai language because I need students to listen and speak Thai words clearly and know the meaning. I help Thai native and non-native students receive a quality education in their first language. I know the Thai language is difficult for students  because they are international school students but I believe  if my students are willing and try to learn, they will learn effectively. 
Besides teaching Thai language to students at school, I also teach the Thai language to my daughter because I need her to love using Thai correctly. I taught  her how to greet older people and say "Sawatdee kha"  to preserve and still show the important culture and traditions of Thailand and it also connects the relationship between oneself and others.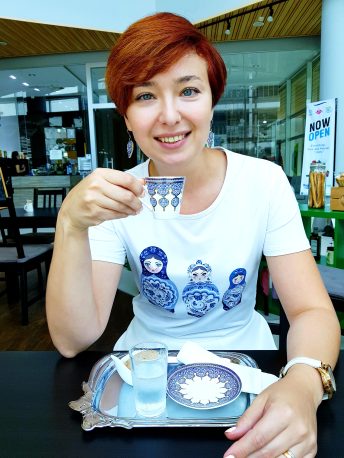 Ms. Lana
Being a linguist and a history teacher with an extensive exposure to various language families throughout my life, and, at the same time, being a mother to a "third culture kid", I feel it is equally important to learn foreign languages as well as preserve your own mother tongue. While the latter shapes your identity and gives you a sense of belonging, learning foreign languages (or, at least, attempting to) expands your worldview and develops appreciation for cultural diversity. 
Fostering a strong bond to a particular language may be especially challenging when you live in a multicultural or multilingual environment. But having that strong bond does not necessarily mean being completely fluent in the language one perceives as their "native". I think it is more about appreciation of the cultural heritage that your mother tongue is part of.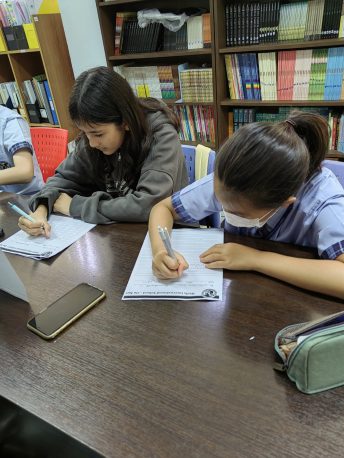 At Wells, we are proud to offer and support language learning by offering IB Diploma Programme self-taught courses in the mother tongues of students. For those who have learned their mother tongue already in school, they can continue through the unique course offering of Language A: Literature that allows students to explore the deeper meaning of language and context in textual works such as poetry, short stories and novels, both written in their mother tongue and translated works. Here is an essay from our Grade 11 student who has written about how learning her mother tongue in addition to English is a great way to explore her international mindedness.
International Mindedness: Perspective on Language A School-Supported Self-Taught Literature in the IB Diploma Programme
Written By: Rachel Bobin Kim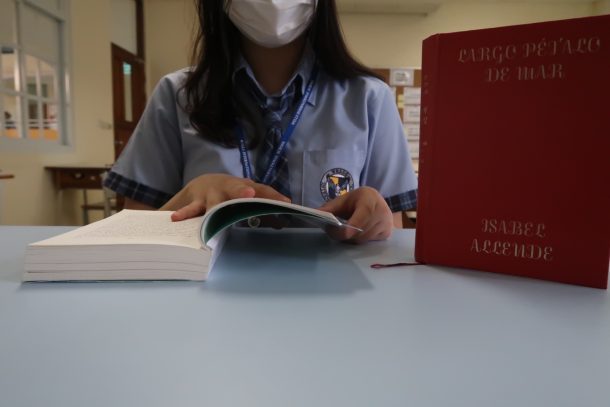 Hello, I'm Rachel in Grade 11. I'm a Korean student taking the IB program in Thailand. One of my six IB subjects is IB Korean Language & Literature A SL. After going to an international school, learning my mother tongue language became a difficult task. I had to focus on my subjects that are in English so I didn't have much time to study Korean. Because I wanted to keep learning Korean and improve my skill in it, I thought that choosing Korean Language & Literature A for my IB subject would be great. Also, because I'm planning to go to a Korean university, I thought it would be very helpful to learn Korean writing and analysis skills. By learning Language A courses in both English and my mother tongue language, I got to read books in two languages and know Korean and American cultures more deeply. Therefore, I could express my thoughts in both languages and connect knowledge about culture, leading to a deep understanding of my cultural identity. 
I could find many similarities between these two courses. Firstly, the assessments that are required from both courses are Paper 1, Paper 2, and Individual Oral. Also, the stylistic devices used in the two courses are similar and this helps me to be familiar with them. One difference would be that for paper 1, my Korean class focuses on analyzing literature such as poems, novels, essays, and plays while my English Language & Literature class focuses on analyzing texts such as advertisements, infographics, websites, and cartoons. The difference in terms of the class would be that I have more individual work in Korean as I'm self-studying. For my English class, there are many group discussions and projects.
The advantages I'm experiencing from learning these two languages are improvements in my analytical skills and learning of different cultures. The practice of writing analytical essays in two languages was helpful for me to thoroughly understand the authors' purpose, targeted audience, and the meaning of the text. I could also improve my skills in analyzing the character traits in novels and connecting them to the cultural and historical context. Moreover, I was able to know more about different cultures. By reading many Korean poems, novels, and essays, I could learn about the culture of Korea and compare it to cultures in English literature. I believe that learning about different cultures plays a key role in developing International Mindedness. 
I realized myself developing international mindedness when I was learning and accepting the beliefs and cultures shown in the literature. I'm not only studying American and Korean culture but also the cultures of other countries through the translated versions of literature. I got many chances to be aware of other cultures and become open-minded from reading and understanding literature in two languages that I'm confident in. Also, I learned different perspectives from the characters in the novels. Learning and valuing different cultures helps me to become a global citizen and understand many people around the world. I'm thankful that I can learn literature in both languages and I hope I will continue developing my international mindedness in this learning process!