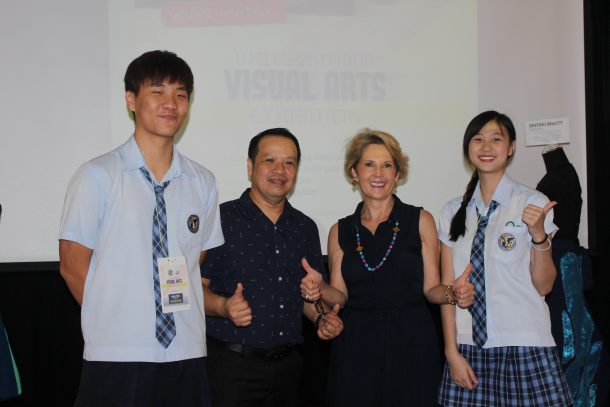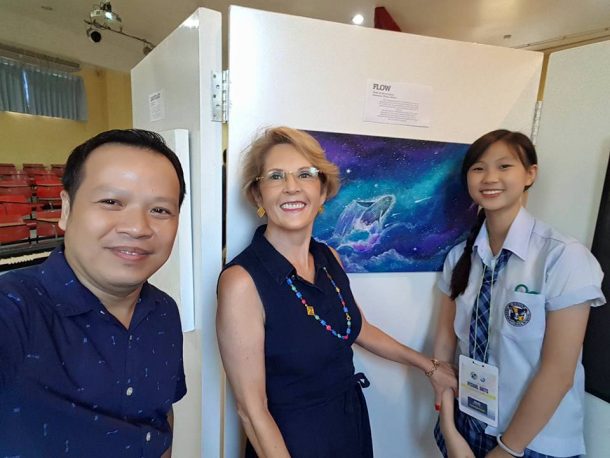 On Wednesday, February 21, our school community gathered to celebrate the achievements of our seniors, Jojo and Walter, in the opening night of our 2nd Annual IBDP Visual Arts Exhibition! The exhibition culminates the students' two years of craftsmanship and hard work, and shows the development of their artistic abilities and knowledge over the years.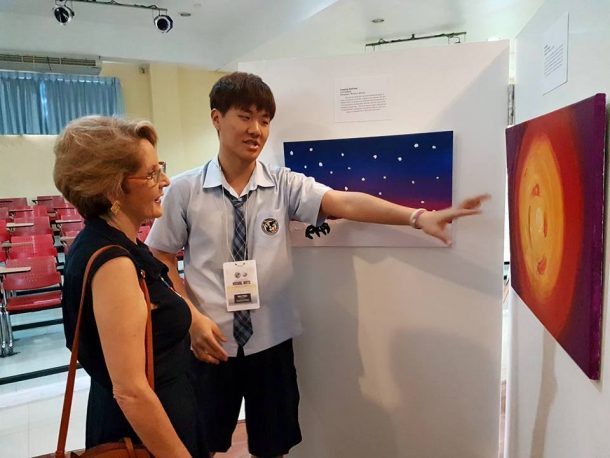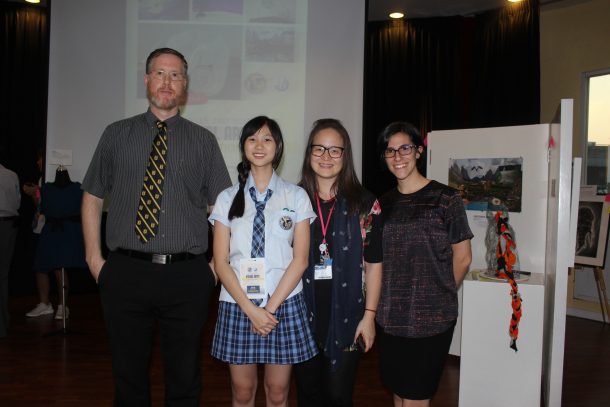 Opening night was a success with lots of guests, homemade food, live music performances from our students and teachers, and great discussions around the students' artwork. Our VIP guest for the evening, Madam Astrid Amaya, the wife of the Ambassador of Colombia, came to admire the exhibit and have a chat with the two artists.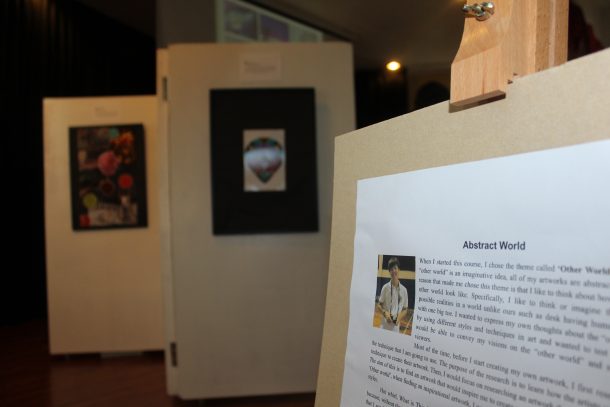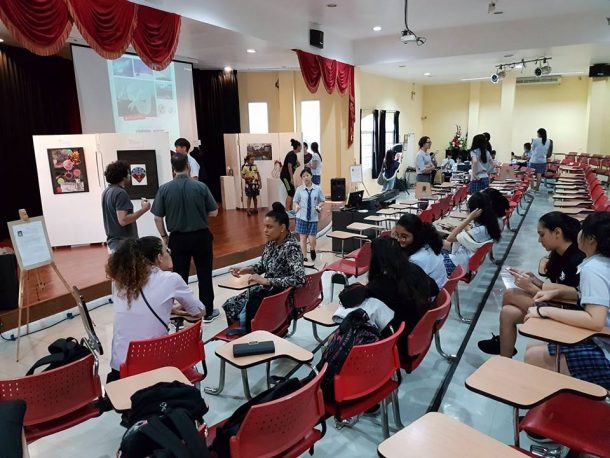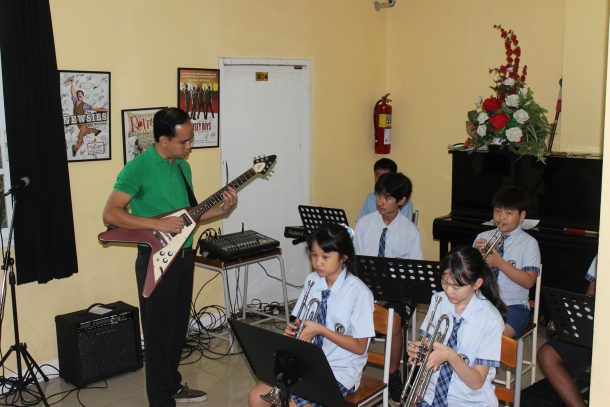 A special thanks is extended to all Principals, coordinators, VPA Dept., parents, teachers, and students who joined, participated and contributed to the success of the event. The exhibit will be displayed until Wednesday, February 28th so please do check it out if you were not able to make opening night!