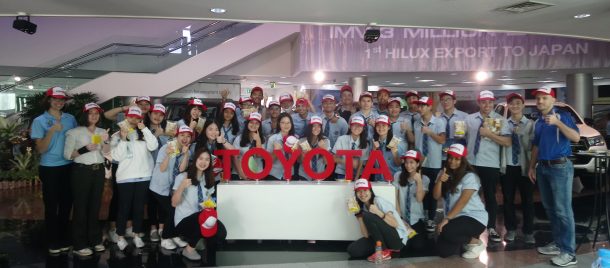 A Trip to Toyota Ban Pho Factory & Chewa Pavanet Biotope
On Monday, January 20, 2020, teachers and students departed from Wells early in the morning for their visit to Toyota Ban Pho Factory and Chewa Pavanet Biotope. A joint trip with grade 12 Business Management (BM) students and grade 11 Environmental Systems and Societies (ESS) students aimed to give insight into one of the top car-making companies in the world, from their production line to their Corporate Social Responsibility initiatives, including the 60 rai Biotope forest at Ban Pho.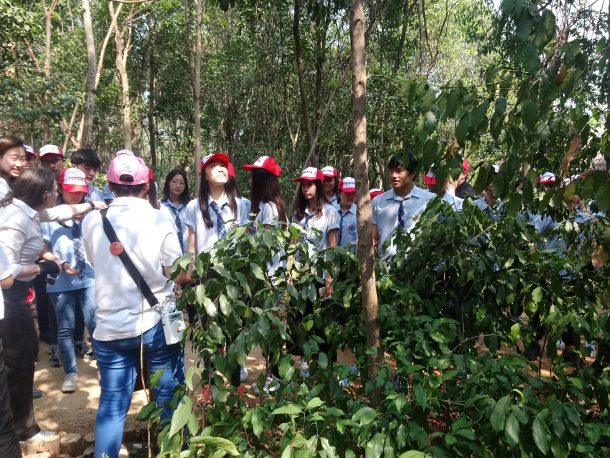 Student Reflections
The following excerpts from students' reflections post trip, as well as the photos, show how important these trips are for students in experiencing the real-world application of the theories and concepts discussed in class.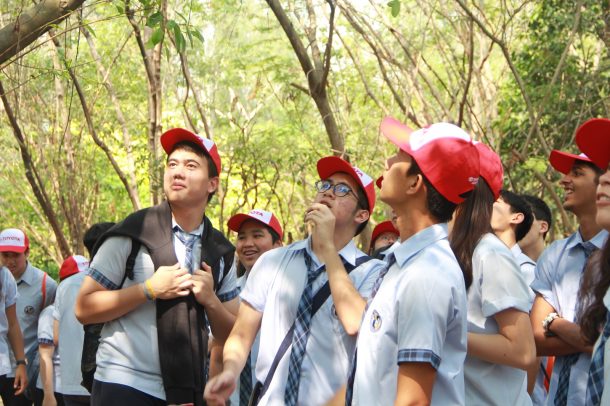 For ESS students, their focus was on understanding the aspects of the company from lenses of the sustainability compass, Nature, Economy, Society and Well-being. For BM students, their focus was on operations, but also were open to understanding other aspects of a large company including human relations and leadership.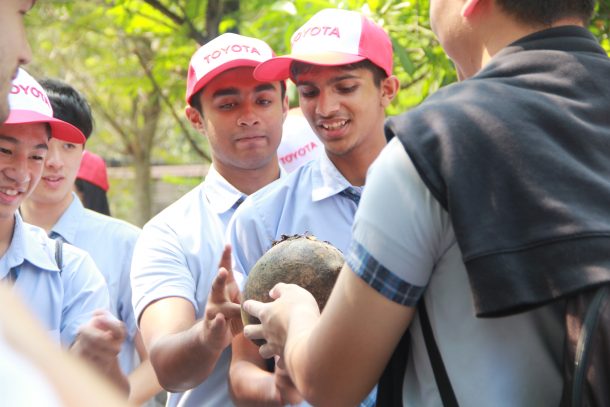 "My family also uses a Toyota car; it was really great to know about the actions and aims from the company we bought the car from. Another take away was that there are very limited times that we get to see all the [sustainability] lenses incorporated… and it was great to clearly see and understand all the perspectives of the sustainability compass through this trip." -Shradha, ESS
"Many people from outside the company may not see or know what goes on in the factory — that is why i found it a great learning experience. I was surprised with how clean the factory is, as I always viewed factories to be dirty with poor working conditions. Overall, I feel trips like this should happen again to educate [about] sustainability through the business." -Justin, ESS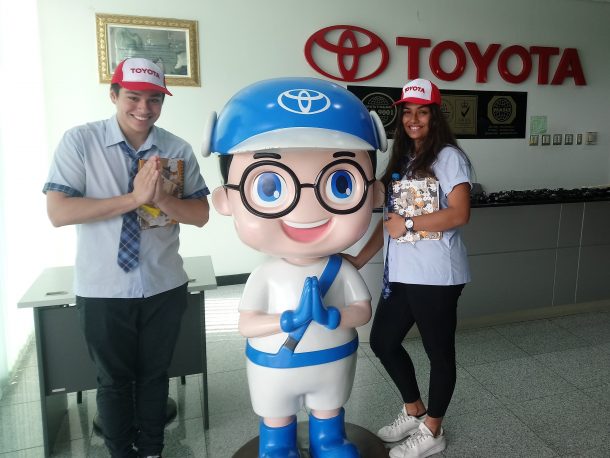 "It was fun – we got to explore and see a lot of environmentally friendly stuff. … Asking Toyota employees in a Q&A was good…they answered questions [about] shifts, resources, and about carbon emissions." –Kevin, ESS
Overall, it was a great experience to have the opportunity to visit the biggest automotive manufacturer in Asia Pacific and to be able to see the operation system in a real world industry, while keeping mindful with the environmental impact like carbon dioxide emissions. –Ivy, BM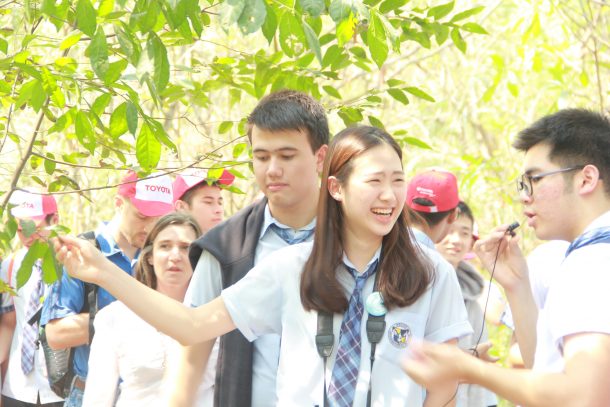 "I have always thought factories would emit the most amount of greenhouse gasses and would not care about the environment, but today I saw and learned that car factories are working hard to decline the amount of GHG they emit by creating eco forests and making hybrid cars." -SeungEun, ESS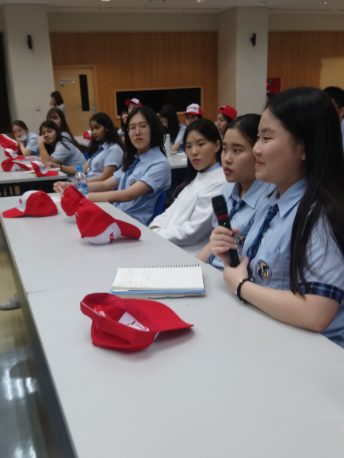 "Receiving the opportunity to explore the production process of Toyota company was an incredible experience. Not only getting the chance to gain primary source and first hand experience with the assembly but get to understand the working environment and notice the culture in the business…this experience has made me see the bigger image of how every section of the business relates to each other. For instance, adapting the whole business for a new product will affect HR, Finance, Marketing, Production and Operation in various ways." –Zarina, BM 
Field trip to Toyota was very surprising to me as I've never been to a car factory before. Until today, I've never thought about how difficult and complex it is to manufacture a car and I've ridden a car for granted without thinking much about the process behind the production. By observing the whole process at the assembly shop, I've realized how much work and effort are required to produce one car….Overall, the trip was very conducive to my business education as I've learned how the company actually deals with its operations, human resources, and marketing via CSR: hands-on experiences are best in learning. Thank you so much Ms. Lee for giving this opportunity for our education!
-Suin, BM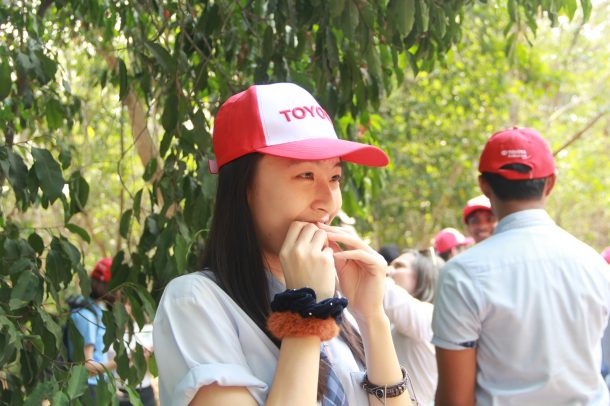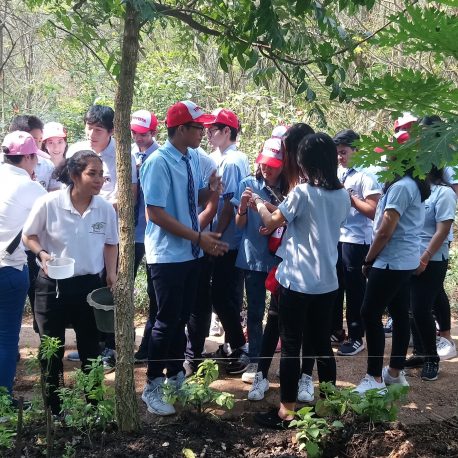 Special Acknowledgement & Appreciation
Wells would like to humbly thank Toyota for their willingness to open the plant tour and for giving our students access to new learning in the real world.
We also would like to thank the three tour guides who held an informative Q&A session with students asking them difficult questions! And thank you to Chewa Pavanet for hosting the students for a tour in the Biotope that was interactive and fun, and insightful into beneficial plants of the forest and the importance of preserving and protecting the forests and its organisms.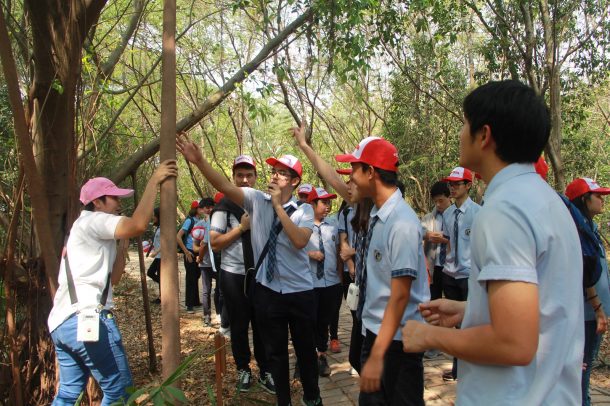 Photo credit in this post goes to Naiyana Promoudom.
And finally, a special thank you to the chaperones: Ms. Katherine, Ms. Lee and Mr. Ryan, as well as the students who contributed their Thai-English translation skills to help their classmates understand.