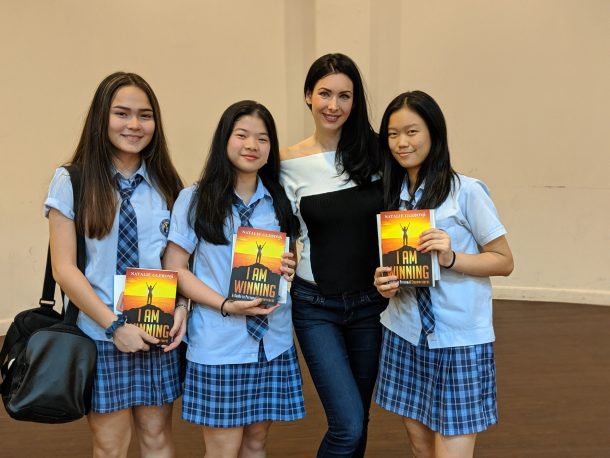 How to Win Your Day
On Monday, June 10th, Ms. Natalie Glebova visited our middle and high school students to host a seminar on how to have a winning day. From creating morning rituals, to having a productive school day, to a winding-down and relaxing evening, it is what we we do on a daily basis that determines the quality and outcome of our lives, so having winning habits and performing tasks purposefully and mindfully are the keys to success. Ms. Natalie spoke about various habits that students can implement into their daily routine to be successful in school, and in life.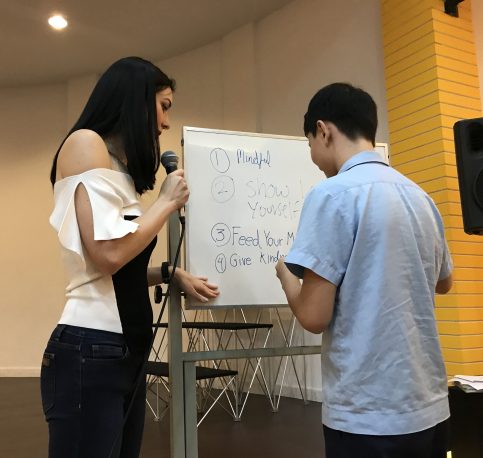 The main lessons for having a winning day include:
Be Mindful

Show love to your body

Feed your mind

Give kindness

Practice gratitude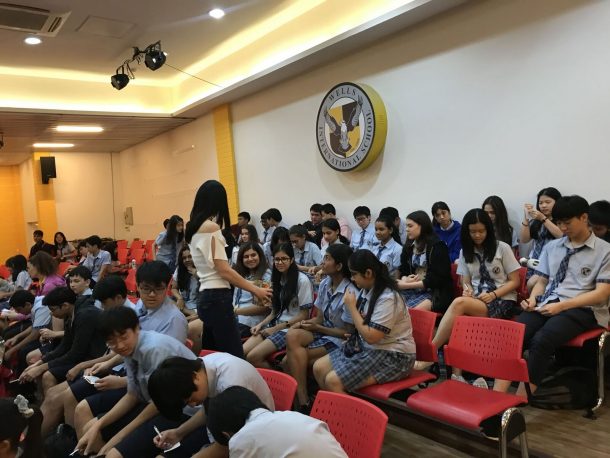 The seminar was interactive and the various activities prompted students to start thinking about and implementing their winning habits. Ms. Natalie initiated a mindfulness practice, showed the students how to do some self-love rituals, and invited all students to write kindness and gratitude notes for a gratitude jar.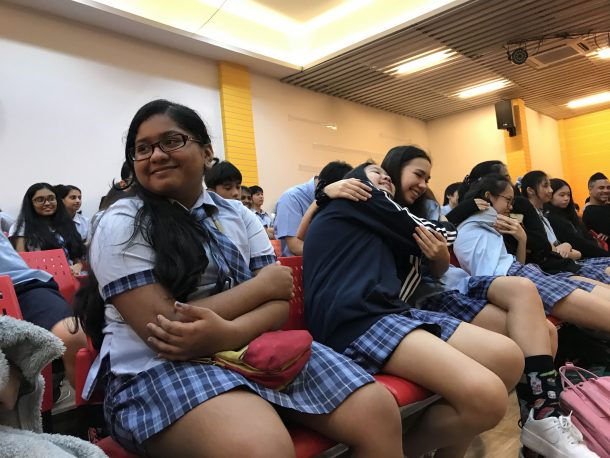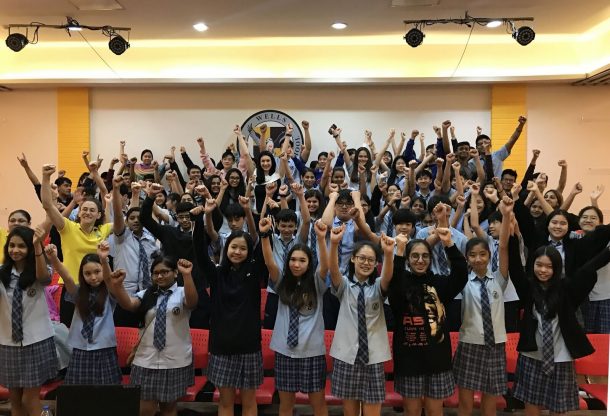 About Natalie Glebova
For the last 3 years Natalie Glebova has been intensely focused on empowerment coaching and gender equality activism. Former Miss Universe and current UN Women advocate, she is very passionate about empowering young people to believe in themselves and reach their goals. 
Using the success principles she's learned from top coaches and mentors, Natalie became successful in many areas of her life including career, relationships, and personal wellness. She has launched her own brand of perfume BEAUTY ICON, ran a wellness blog HHB Life, and became a best-selling author with her book Healthy Happy Beautiful.  As an avid entrepreneur, she co-founded an online startup – Travelbook™ with her husband Dean, a travel-sharing platform that connects travelers through their experiences (travelbook.com). Her most current business venture is EMPOWERED – a program for high school and university students that teaches personal and professional development skills for living a happy and successful life.
Being a Russian immigrant to Canada when she was just 13 years old, Natalie learned to overcome obstacles and low self-esteem as she was growing up in a new country and adapting to a new culture. It is with this strong mind-set that she learned from her young life, that Natalie chose to go for and achieve some pretty big goals – being the first immigrant ever to win Miss Canada contest and ultimately winning Miss Universe title in 2005.
Graduate of IT Management from Ryerson University in Toronto, Canada with a Bachelor of Commerce, she also has a certificate in Nutrition and Sport from Washington State University. Natalie has been very involved in charity work ever since she moved to Thailand in 2006, and was a spokesperson for world-wide and local organizations such as Habitat for Humanity, Operation Smile, SOI Dog Foundation, UNDP, WWF, and Freeland Org.
Now, being a mother to her daughter Maya, Natalie's mission is to help young people become happy and confident with themselves. She is committed to shape the new generation to grow up beautifully shining their brightest.