Guest Speaker, Dr. Chapagain
On September 26th, we hosted a special member of our Wells community and guest speaker from USAid, Dr. Chapagain to come and educate our high school students about his work.  Dr. Chapagain works with 
Green Invest Asia
, an organization that works in Southeast Asia to promote environmentally friendly practices, policies, changes and economic development. Although his lecture focused on the environmental aspects of his work, it was also connected to other subjects such as science, economics and business. The talk also gave our students perspectives on potential career options in this field, as well as businesses that promote sustainability.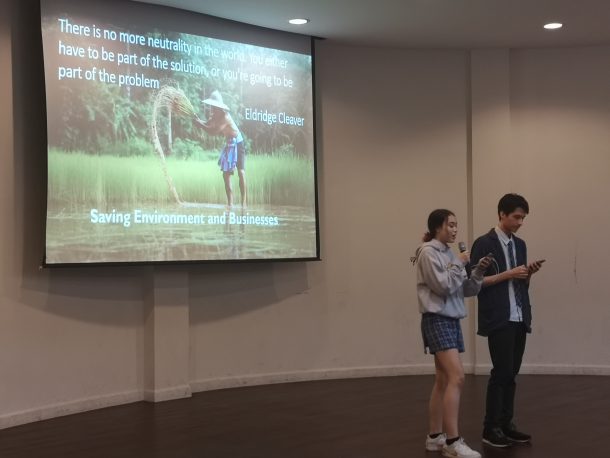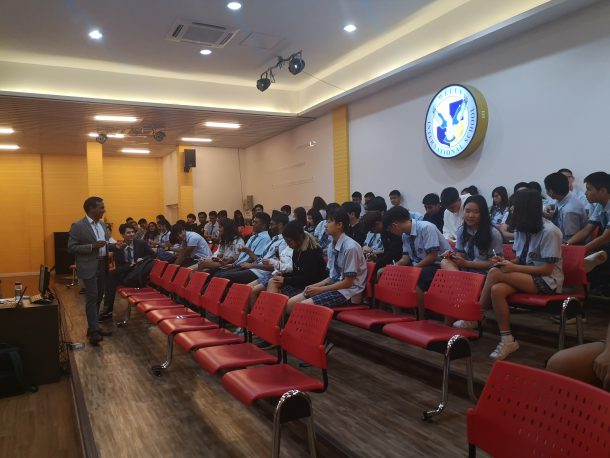 Eldridge Cleaver once said, "There is no more neutrality in the world. You either have to be part of the solution, or you're going to be part of the problem." Dr. Chapagain discussed how USAid focuses on supporting businesses to create solutions to the environmental crises the world is currently faced with. He spoke about the realities of sustainable land use and predictions for future realities of population growth and food production in the Asia-Pacific region, and how these continue to contribute to current environmental issues, such as industrial agriculture, deforestation, and greenhouse gas emissions.
One opportunity to reduce greenhouse gases in Asia is to contribute to economic growth through improvement in sustainable land use. Dr. Chapagain engaged the students in an activity to spark their critical thinking skills and encourage them to think about potential solutions to these larger global issues. He also introduced them to the idea of community forests, which help contribute to the Sustainable Development Goals (SDGs) by making sustainable forest management a reality.

Special Thanks
The Wells community would like to thank Dr. Chapagain for taking his time to educate our high school students and provide them with a meaningful perspective through the sharing of his knowledge and experience.