On Friday, May 27, 2022, Wells International School graduated its 13th senior class, ready for the transition into the next chapter of their young lives. After two years of virtual commencement ceremonies, this was the first in-person graduation we were able to host on campus since before the pandemic. It was a joyful occasion to be able to celebrate the Class of 2022 with their family members, school administration, teachers and other community members.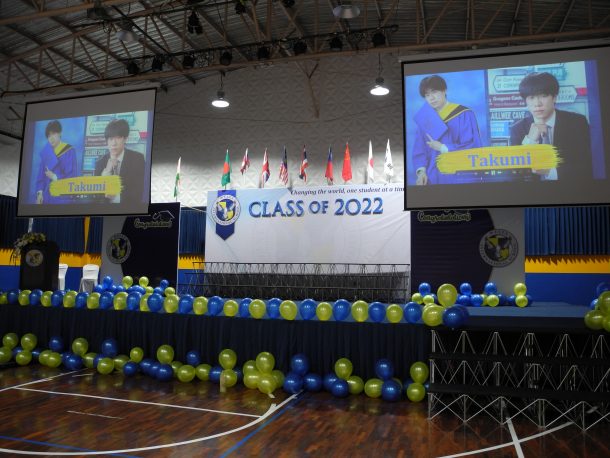 As per tradition, the class completed their final march around the school in unison with Sir Edward Elgar's 'Pomp and Circumstance' No. 1.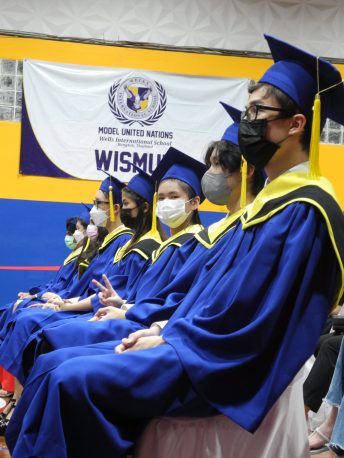 After a welcome from Chairman Dr. Chang Yao-Lang and a simple but profound message from Head of School Ray de la Peña, two inspiring addresses were delivered — first by class President Shreyaa Srivastava, then by this year's Valedictorian, Cristine Jeong.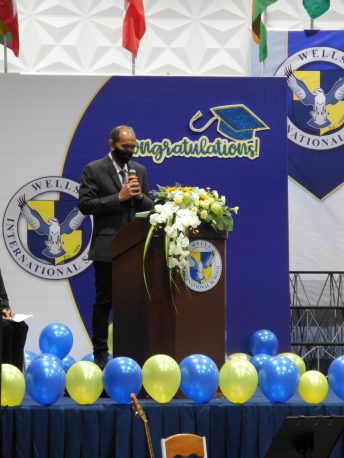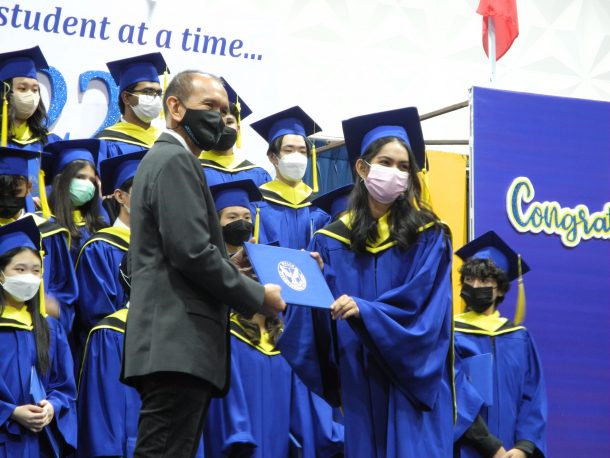 A special video was then shared with the graduating class, created by younger classmen, featuring some life advice from the primary students.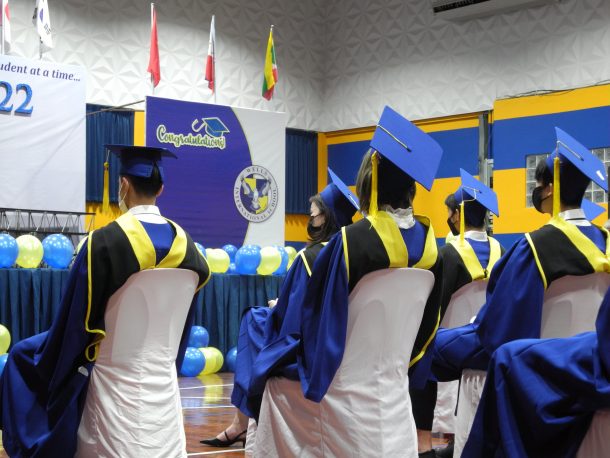 Senior awards were also presented to some of the top graduates:
Chairwoman's Award for the Top Female Graduate:
Ms. Cristine Jeong
Head of School's Award for the Top Male Graduate:
Mr. Kendrick Acda
Chairman's Seahawk Spirit Award
Ms. Jiwon An
The High School Choir performed a beautiful rendition of Green Day's 'Good Riddance'.  The celebration ended with the conferring of forty-eight diplomas and traditional mortar toss signifying the end of their most memorable years at the school. They now join the more than 450 Wells alumni ready to make a difference in the world.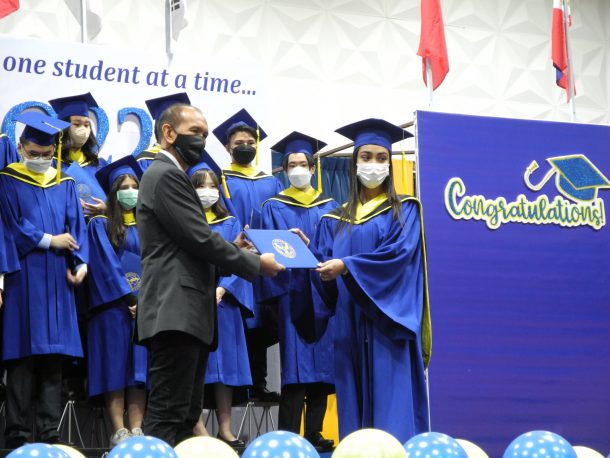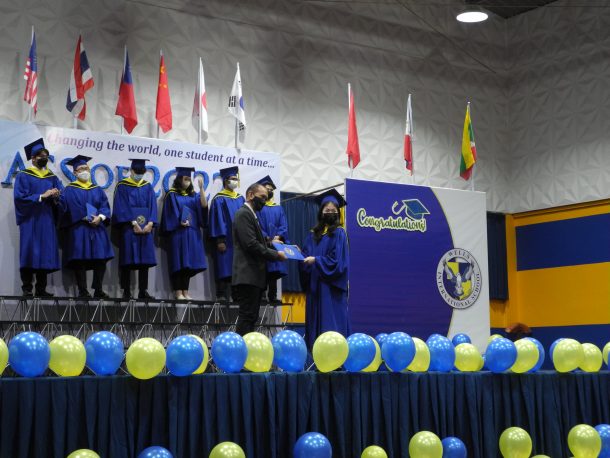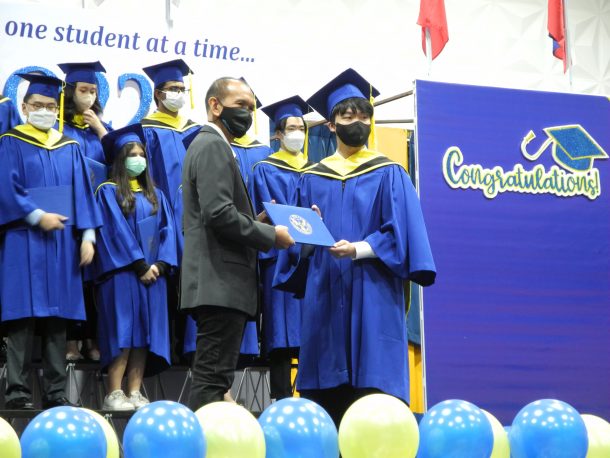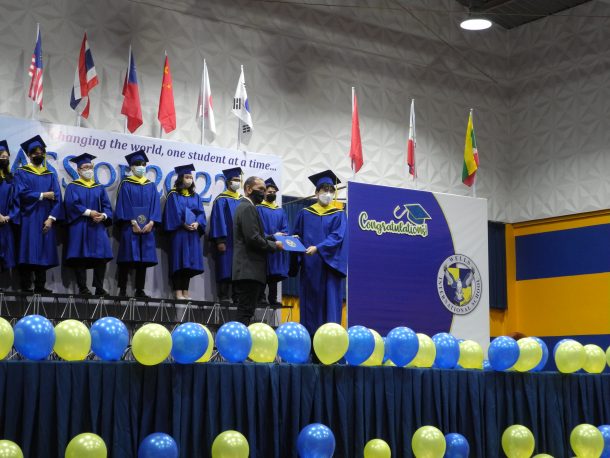 Congratulations to the Graduated Class of 2022!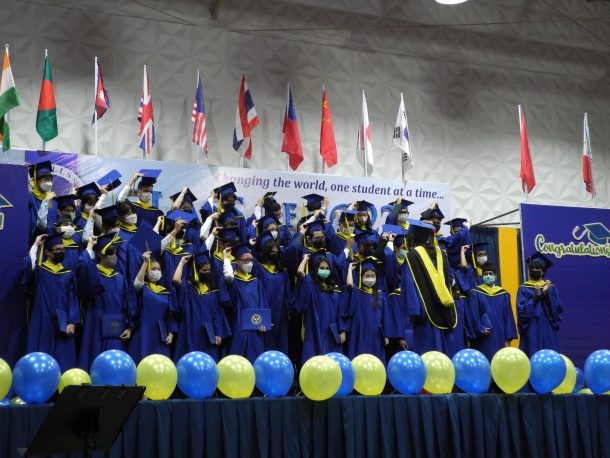 We wish you the best in all of your future endeavors!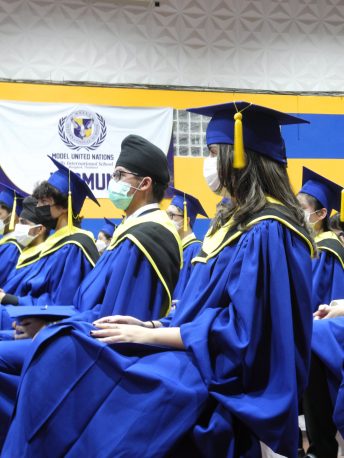 And remember… Once a Seahawk, always a Seahawk!