How The World Works
This unit is a great time to investigate some of our favorite vegetables – like pumpkin! We made a lot of observations about our pumpkins including our pumpkin is orange and brown, our pumpkin is big, our pumpkin has lots of lines, our pumpkin has a brown stem, and our pumpkin is heavy.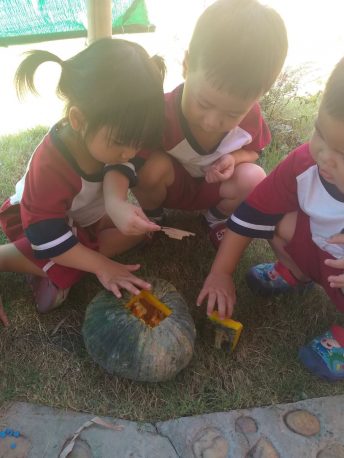 We started our investigation by counting lines. After we used blocks to measure how tall our pumpkin is, students enjoyed measuring using nonstandard units. This activity was perfect to introduce the math concepts to young learners. Later we investigated outside of the pumpkin and then decided to cut open our pumpkins. We moved to the school garden to open our pumpkin. We were wondering what is inside of the pumpkin, how does it smell, why inside of the pumpkin is sticky and how many seeds are in the pumpkin.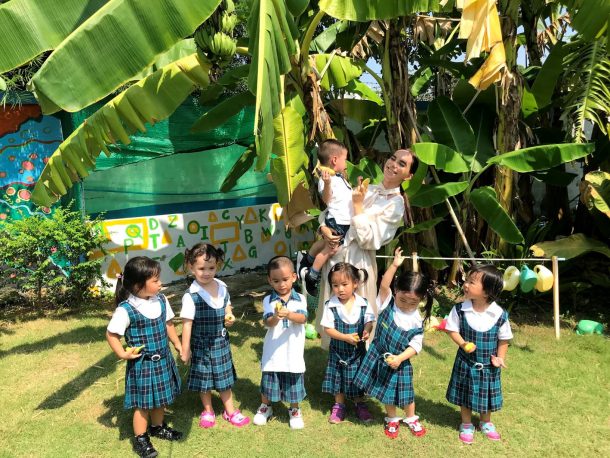 Pre – K likes to have their lessons in the school garden. We had a great Messy Monday! Also, we didn't miss the chance to eat our organic bananas from the school garden after a busy day.