"The smallest good deed is better than the grandest good intention." – Duguet
Students, parents and staff at Wells International School constantly work together toward building a community that is perceptive of challenges faced by those less fortunate. The community responds to these by proactively engaging in activities that leave indelible impressions in the lives of the ones it affects. Wells community would like to encourage others to join hands in this endeavor.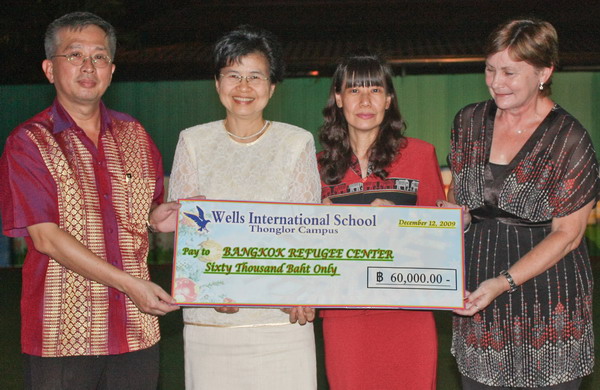 This event is a culmination of two major fund raisers that got overwhelming support and co-operation from students, parents and staff – Wells Walkathon and Mural – what better way to change the world than to be a part of the Bangkok Refugee Center's projects to educate children from less fortunate background?