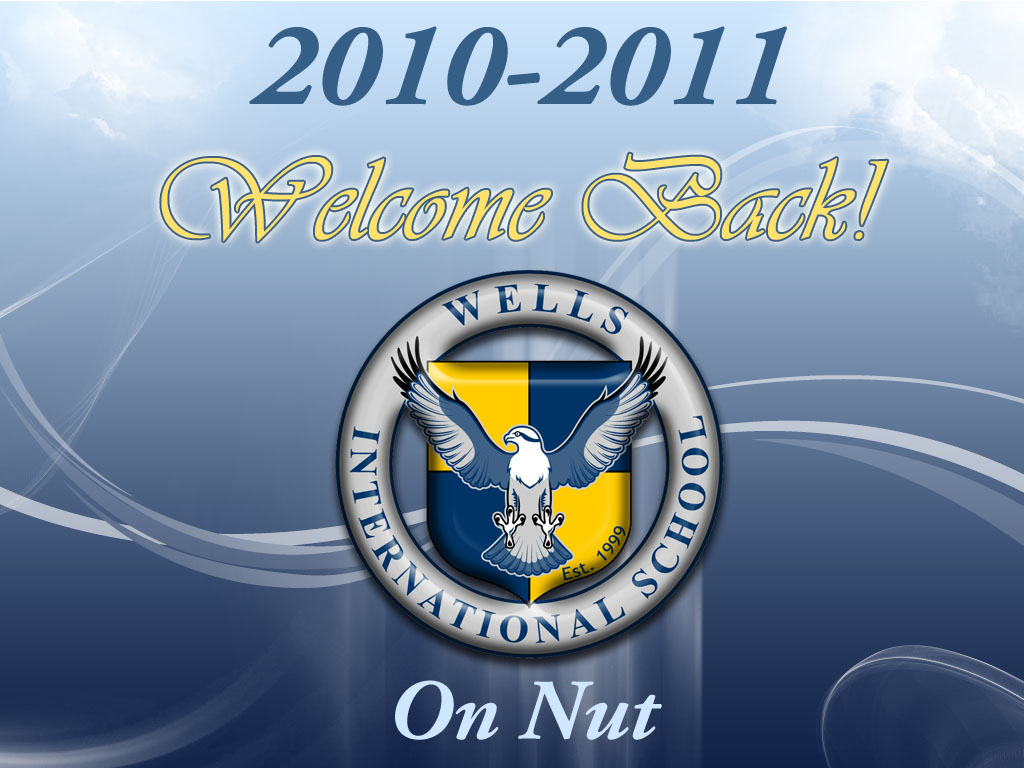 Greetings parents, students and friends – both old and new. We are excited to welcome you back to the 2010-2011 school year at Wells International School's On Nut Campus. After three straight months of construction, we are putting the finishing touches on our brand new third floor addition, as well as several major changes in our existing facilities. The dedication and hard work of dozens of individuals has resulted in a beautiful campus that again appears brand new, and we're proud to share many of the exciting changes with all of you, the extended Wells family.
In addition to the ten new classrooms, many others innovations are now integrated into the campus. The Science Department has benefited not only from two new labs – dedicated to biology, chemistry and physics – but also the incorporation of a hydroponics-equipped greenhouse, making Wells the first international school in Thailand to feature such a resource. Not to be outdone, the Arts Department has shifted to the area adjoining the auditorium, where expanded music and dance rooms offer additional opportunities for students interested in the performing arts. Other departments have benefited from the expansion as well. Three new computer labs have enabled every department to have access to internet and software resources, and additional wireless internet hubs are currently being installed. To offer students additional English language support, a communications and language lab has been created, featuring dedicated ESL specialists and computers loaded with supplementary software, including Unique Reader, an adaptive program designed to identify students' weaknesses and address them through customized exercises. Finally, the existing facilities have benefited from remodeled bathrooms in selected areas, complete repairs , a career and university resource center, and even our very own café – open to parents and visitors as well as students – and stocked with sandwiches, drinks and delicacies.
Yet our On Nut Campus has not only changed physically; we have also continued to hone our academics in order to offer the best possible educational experience to your children. The hiring of several new teachers has provided us with several highly qualified, energetic individuals to support our existing staff, and we have scheduled professional development sessions throughout the year to hone our curricula in every department through vertical alignment and curriculum mapping. We look forward to sharing the results of all of the teachers' hard work with you over the coming year, and we once again welcome you back to a brand new year.
As ever, thank you for your support and for choosing to be a part of the Wells family. (And be sure to revisit this post as we complete the expansion and upload photos!)
Click the image below to download the 2010-2011 Student Handbook for WIS – On Nut.
Students: You may also download and print this template to fill in your schedules based on your course selections.