This year, Wells International School Bang Na organized a donation drive for a local foundation called Place of Grace. 
Families from the school donated stationary gifts that could be distributed to children at their annual Christmas party. Most of the gifts were donated by families from the school community. Some teachers and other staff members contributed gifts, also. By the end of the gift drive, more than 200 gifts had been collected!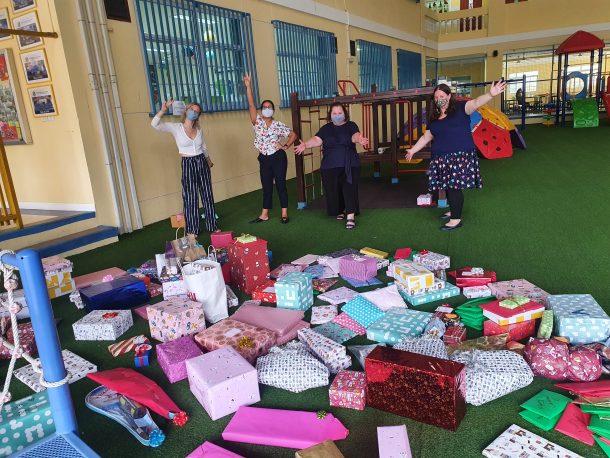 Wells Bang Na community also focused on collecting donations of dry food items for Place of Grace's food bank. "Food is something we should always share and I'm so happy we can give to these families" said Ms. Nan. "It made me feel sad to know some kids don't always have food. I am glad that we could help them out. We should do this again", though Jason from Grade 4.
On December 16th, representatives of Wells Bang Na school delivered gifts and food donations to the Place of Grace Foundation. "It was wonderful to see an organization that brings the community together and brings joy to children," mentioned Ms. Ellie, Grade 2 Teacher.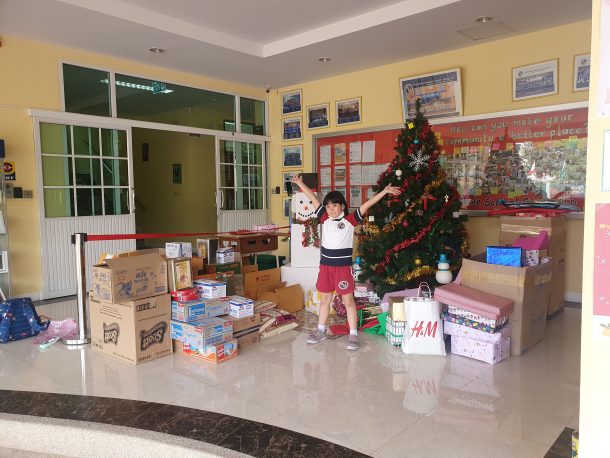 Annie, from Grade 5 reflected on the project and said "It feels good to give to people, especially if you don't know them". 
In the future there will be more opportunities for Wells students and families to come together in support of this community. Mr. Paul, the Chinese teacher said "When the time is right, we hope to see the kids and spend time with them. We are excited to do more activities with the children!".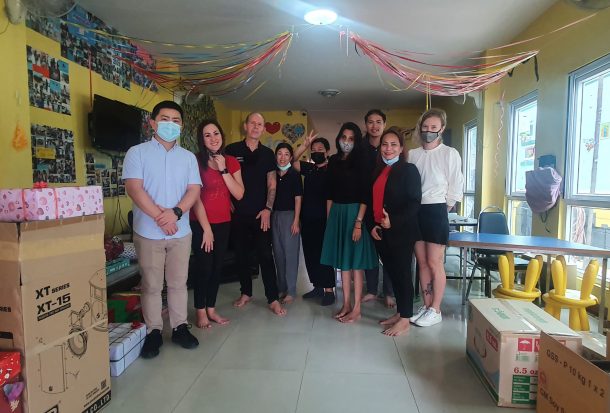 Wells International School Bang Na campus would like to thank our whole community for contributing to this cause! We were able to go above and beyond our goal of 130 gifts.
by Victoria Roth