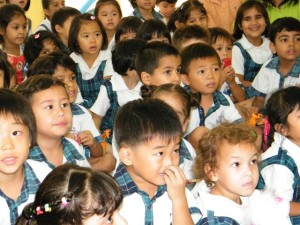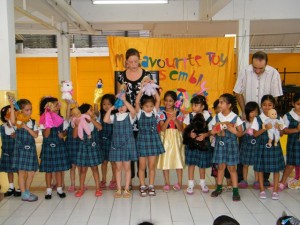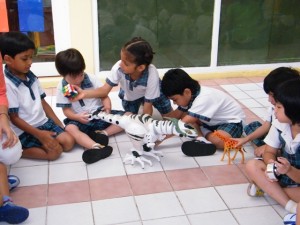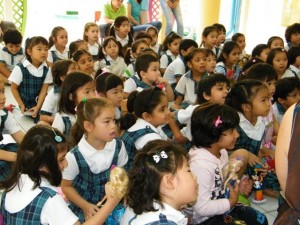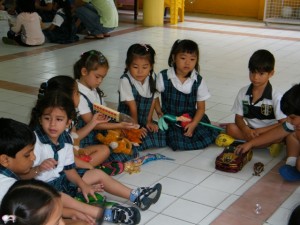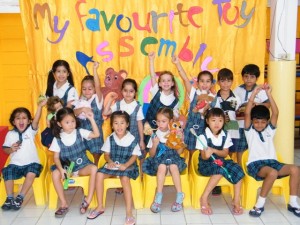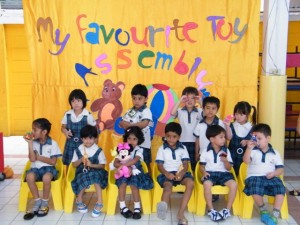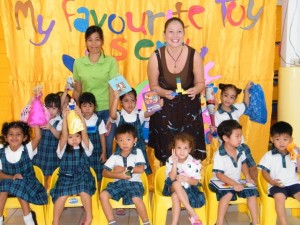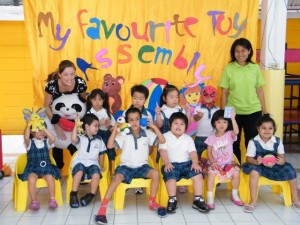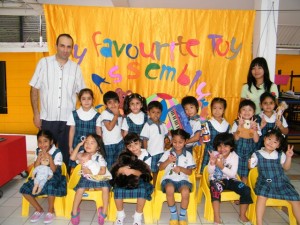 The 'MY FAVORITE TOY' Assembly was a great success. The children were really excited to bring in their toys and show them to their friends. They loved watching a movie showing a 'toy land' and were all enthusiastic to sing along with the song, 'It's a small world.'
It was interesting to see the variety of toys that children brought in. The most popular toys included; dolls, soft toys, musical instruments and even a robotic dinosaur which brought a lot of excitement to our assembly!
It was also a great way to engage the children in conversation and to learn about the value of sharing.
Big thumbs up to all the teachers and children involved in our assembly!