On Monday, March 25th, 2019, the Nursery and K1 classes enjoyed a special Teddy Bear Picnic. The students brought in their favorite teddy bear / stuffed toy for the festivities. They enjoyed playing, dancing, singing, reading, and eating with their teddy bear.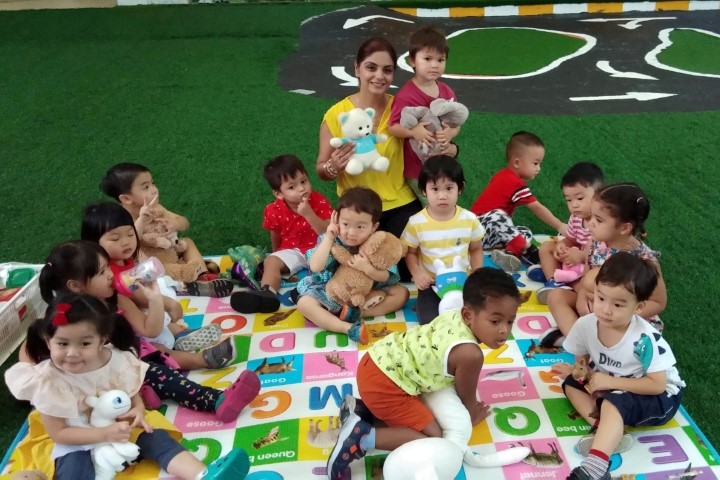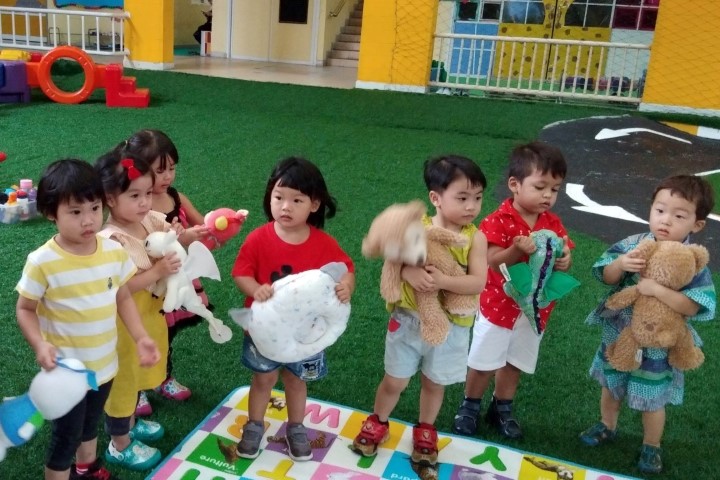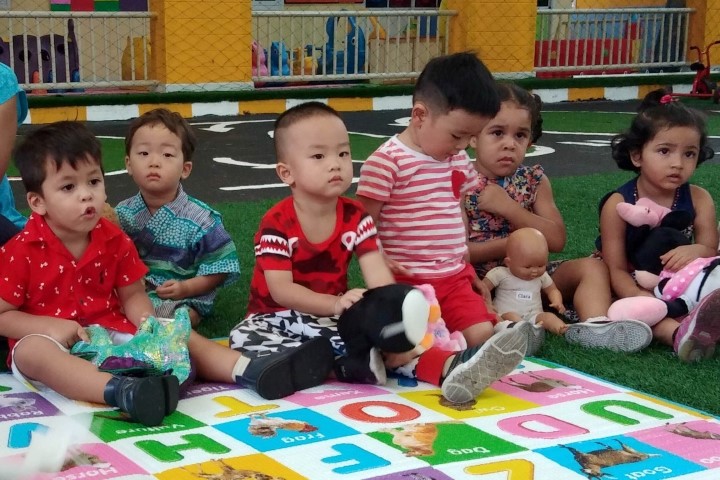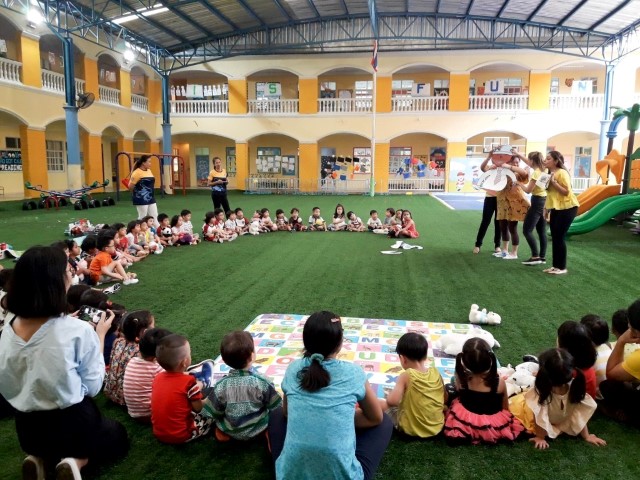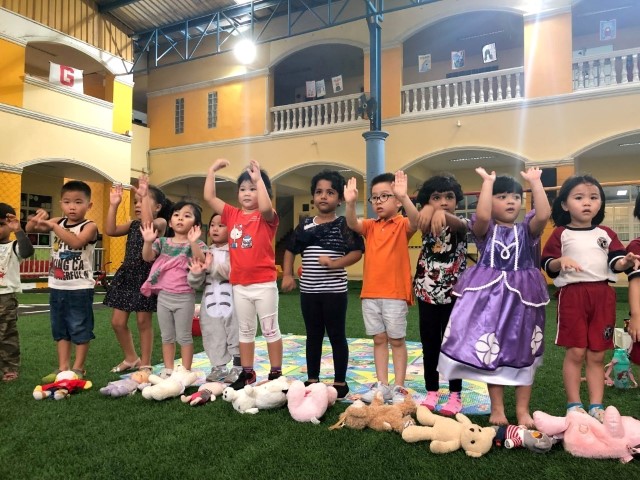 The Teddy Bear Picnic was a fantastic way to celebrate our "Animals Around the World theme!" We started off our event with the picnic, where the students were all able to eat independently, share their snacks with classmates, and help the teachers tidy up! After our picnic, the students enjoyed singing and dancing with teddy bear action songs! The K1 and Nursery children listened and followed all of the dancing directions, and used their imagination skills with songs like "We're going on a Bear Hunt."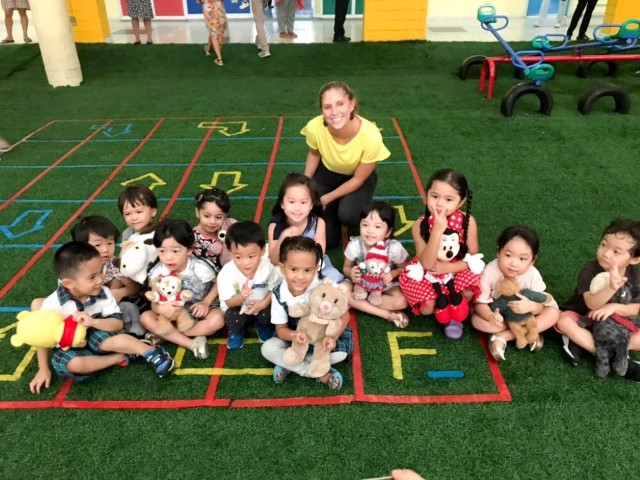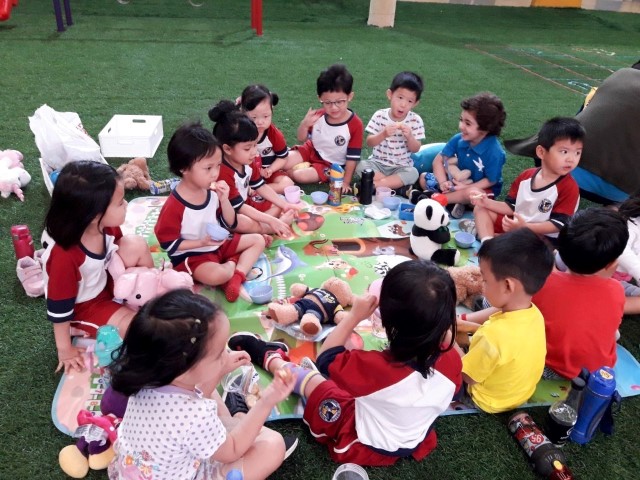 The students also enjoyed a special story time, where we read The Best Dressed Bear. The story centers around a bear who is getting dressed up for a party! We had a large paper bear to accompany the story, which we added clothes to as the story went along! The students used their comprehension skills to help the teachers decide what item of clothing to put on the bear next. By the end of the story, the children had utilized their listening and understanding skills to help make the bear the best dressed for his party!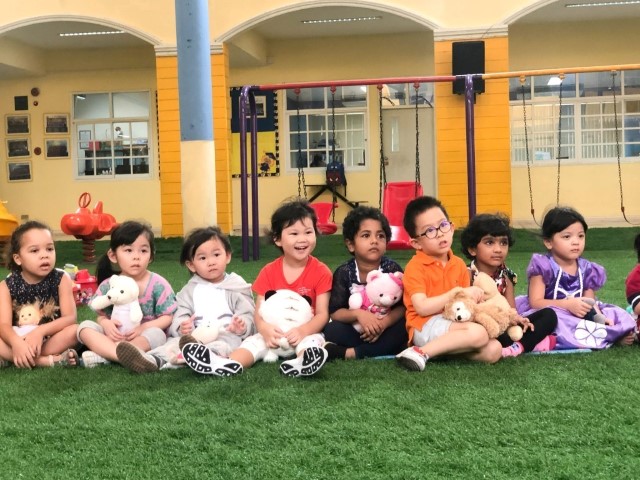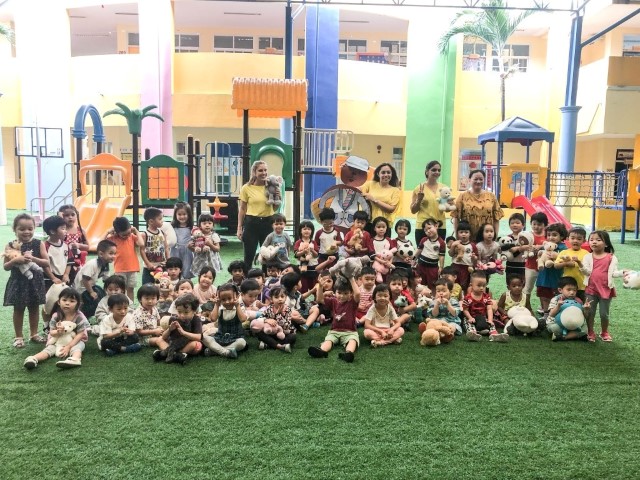 After the story, the children played the "bouncing bears" game with the parachute! Using their gross motor skills, the students moved the parachute up and down to make all of their teddy bears fly high in the sky! After the parachute, the students used recognition skills in order to find their own bear. We ended our picnic with one final dance to the "Gummy Bear" song, where the children enjoyed moving, dancing, and singing along with their teddy bear!
Overall it was an exciting morning for the students. They got to have fun while exercising important Nursery and K1 skills in the process!  
Written by: Ms.Kristin – K1B Homeroom Teacher