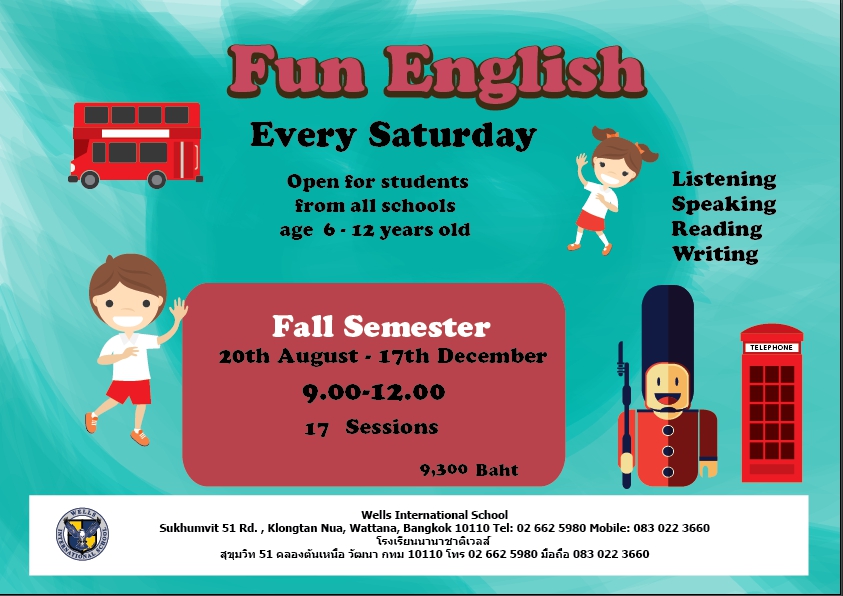 Our 'English as a Second Language'  (ESL) courses are designed by Oxford University press, and are taught by professional English teachers at Wells Thong Lor campus. The ethos for the course is for students to learn practical English using Science as the main subject. During the course students will learn about:
1. Identifying different characteristics of animals 
2. Scientific principles
3. Pronunciation
4. More useful words and sentences
Join us on the right course

Saturday

ESL.
20th August – 17 December 2016
9.00 – 12. 00
17 Sessions – 
9,300 Baht
  To apply please contact Ms. Pum at 02 662 5980 ext 115  or email to escience51@gmail.com