Summer Spotlight Show and Art Exhibition 2019 –   
featuring "Yee-Haw the Musical"
As part of the Summer Spotlights Concert, Primary School will be presenting the musical, "Yee-haw!"Come on dudes and dudettes! Join Wells International School for a rollicking western adventure – ride the open range, have a rough 'n' tumble hootenanny, share a tale and a song or two, and sleep under the stars. Wells' Primary School students are proud to share this musical adventure with you, along with special dances, instrumental performances, and an art exhibition. See you soon!
Date: Wednesday, May 29, 2019
Time: 16:00 – 17:30
Place: Gym, 2nd floor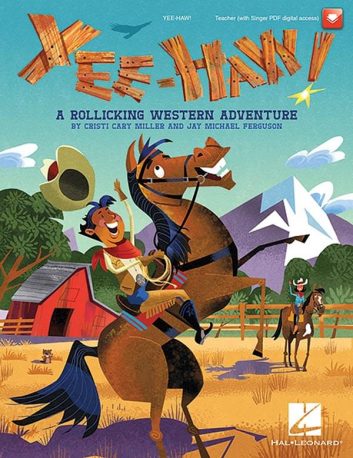 Reading Olympics 2019 
By Ms. Margaret Tauro – Health and Learning Support Teacher
Our Reading Olympic event kicked off on March 4th. This competition is held every year to encourage students to increase their quality and quantity of books they read for enjoyment.  The Reading Olympics Program is based upon the belief that good reading habit forms the foundation for a productive and successful life. It also inspires students to read for pleasure and in addition students develop a habit of daily reading. Our Grades 1 to Grade 4 students used RAZ KIDS a program online that we use at our school, has a number of books for all grade level. This program accumulates points for the number of books read and the points are calculated automatically by the system. We also had a ''Bookmark Competition'' where students came up with many creative ideas. Each one was unique and colorful. We really appreciate each and every student's book mark and their effort in making it. Finally the award ceremony took place on Thursday April 25. Kids applauded the winners with great excitement. The winners are as follows:
| | | | |
| --- | --- | --- | --- |
| 5A | Nanami – 22,433 pages | Cameron – 6,243 pages | Aoi Ito – 4,986 pages |
| 5B | Pun – 4,612 pages | Kaito – 3,548 pages | Norah – 3,523 pages |
| 4A | Ricky-51,100 RAZ Kids points | Ibuki-9,430 RAZ Kids points | Shota-6,230 RAZ Kids points |
| 4B | Vivan/23,600 RAZ Kids points | Semi/15,420 RAZ Kids points | Nicolas/11,580 RAZ Kids points |
| 3A | Yulie – 45,750 RAZ Kids points | Suthavee – 37, 710 RAZ Kids points | Feya – 24, 290 RAZ Kids points |
| 3B | Luca – 29,330 RAZ Kids points | Hinata  – 5,990 RAZ Kids points | Meeboon – 3,040 RAZ Kids points |
| 2A | Una – 30,270 RAZ Kids points | Gabeen – 13,780 RAZ Kids points | Joaquin – 12,930 RAZ Kids points |
| 1A | Risham- 27,180 RAZ Kids points | Koh- 16,330 RAZ Kids points | Kota – 8,590 RAZ Kids points |
Bookmark Winners
| | |
| --- | --- |
| 1A | Koh and Ved |
| 2A | Palakshi |
| grade 3, 4, 5 | Semi (4B) and Ashmi (3A) |
Relax N' Red 2019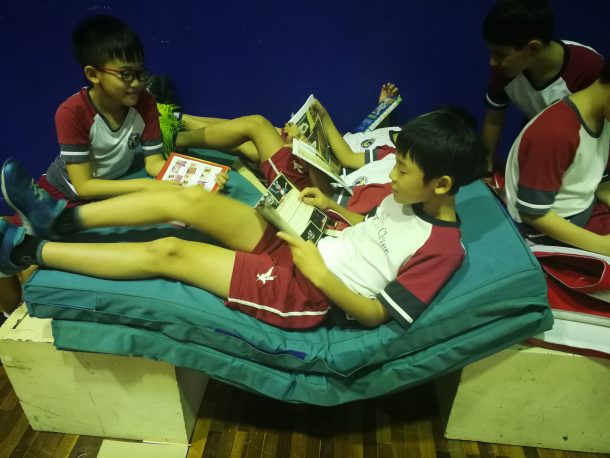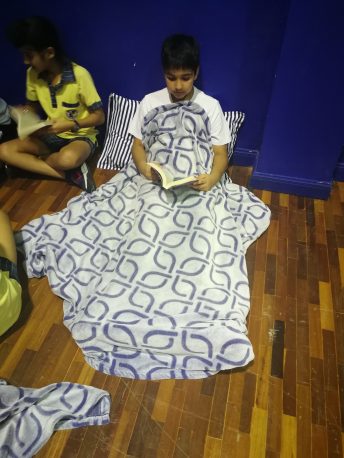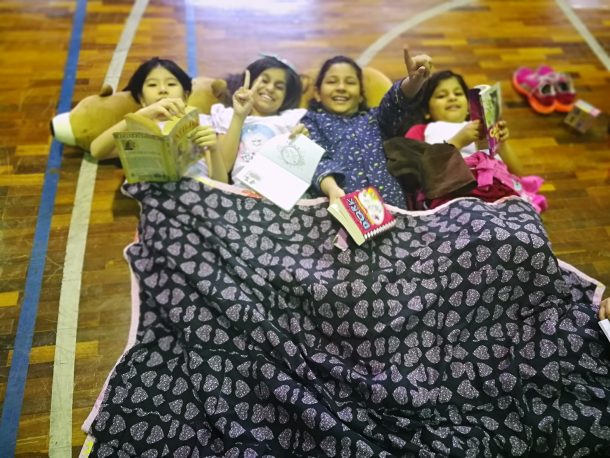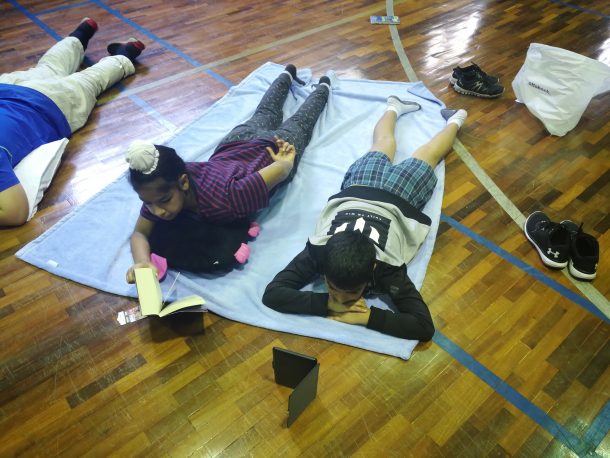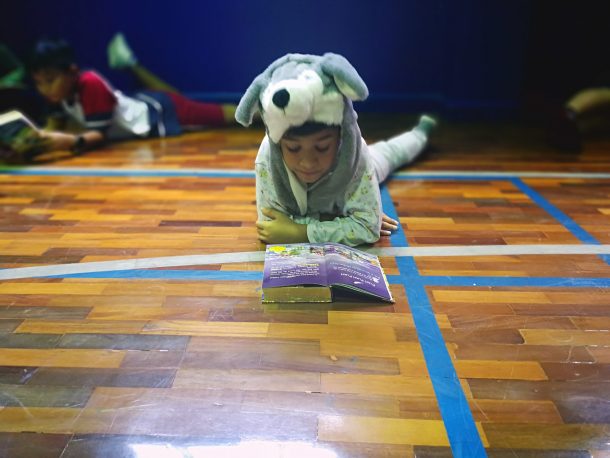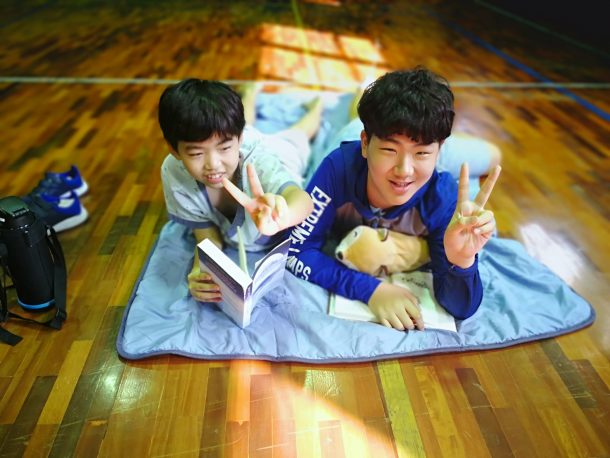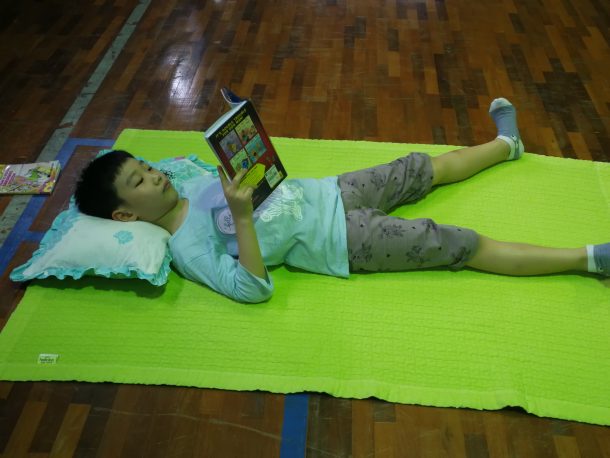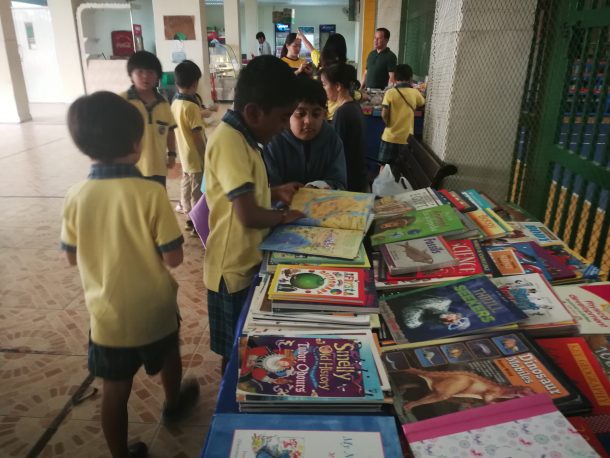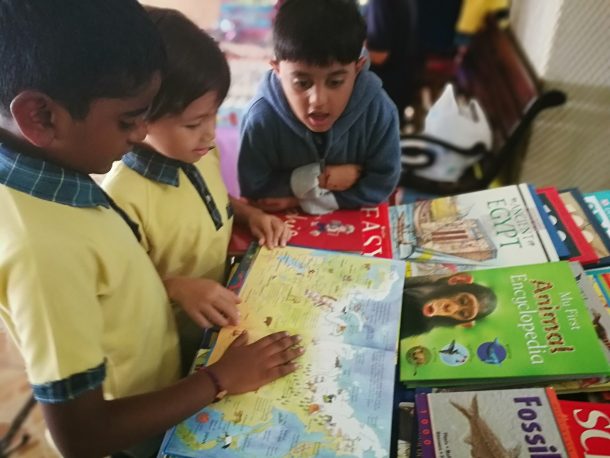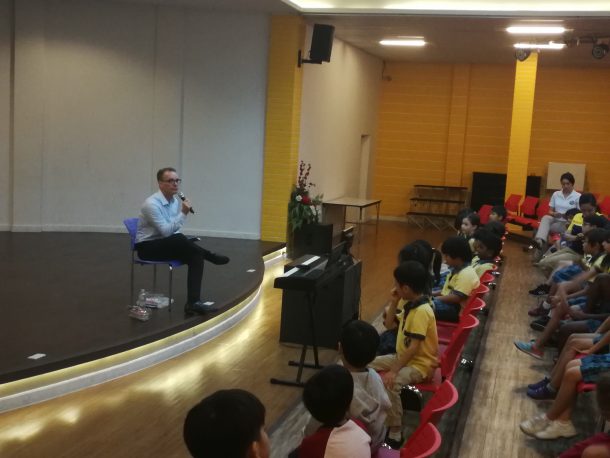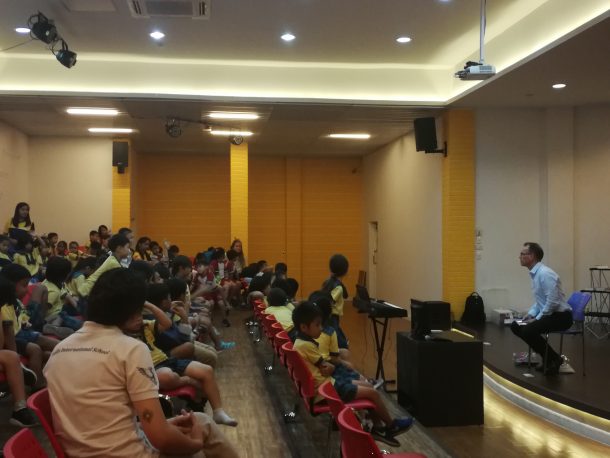 Science Museum Visit 
by Ms. Dana Katsura – Grade 5B Homeroom Teacher
On Thursday, March 28, the grade 5 students went on a field trip to the National Science Museum.  Students had a great time exploring different exhibits about Thai agricultural technology, communication technology, sound energy, forces and motion, and much more.  They especially enjoyed the old fashion telephone, newscasting, virtual reality, and earthquake simulation activities. This was an excellent opportunity for students to experience hands on activities to reinforce concepts covered in science classes throughout the year.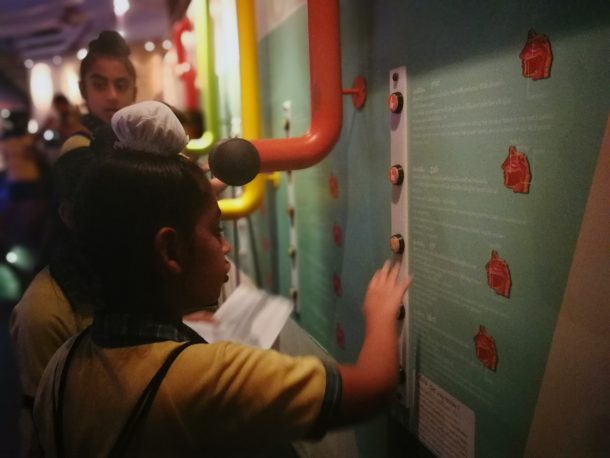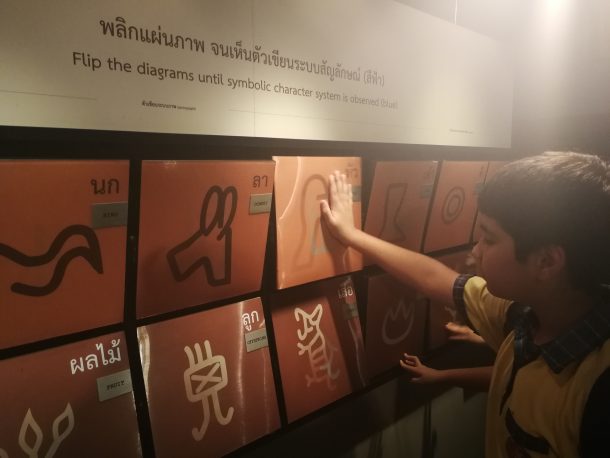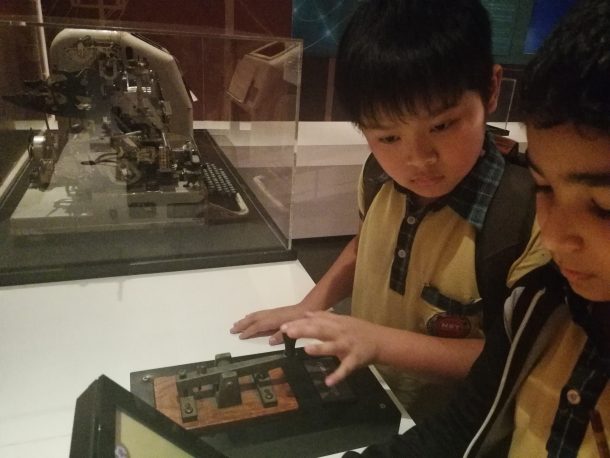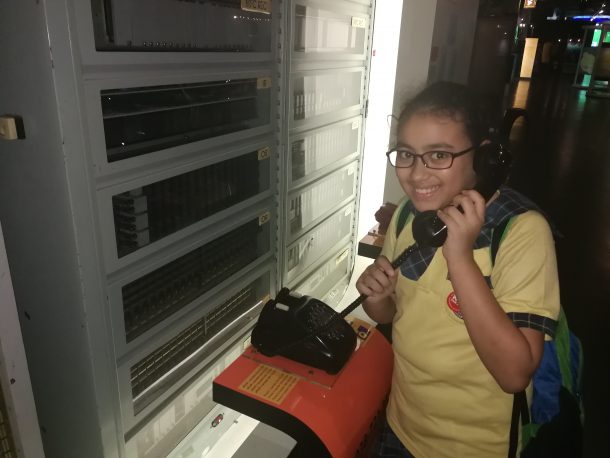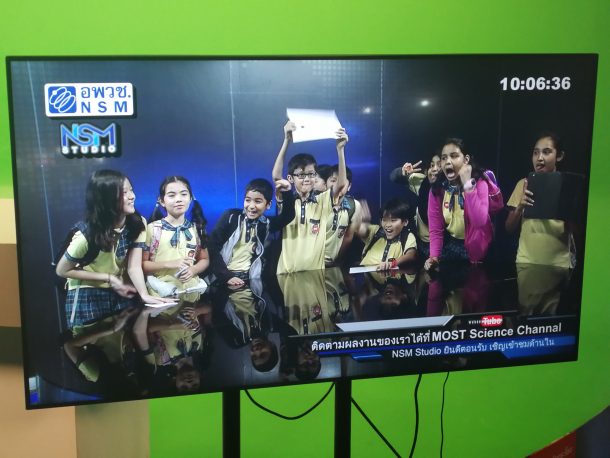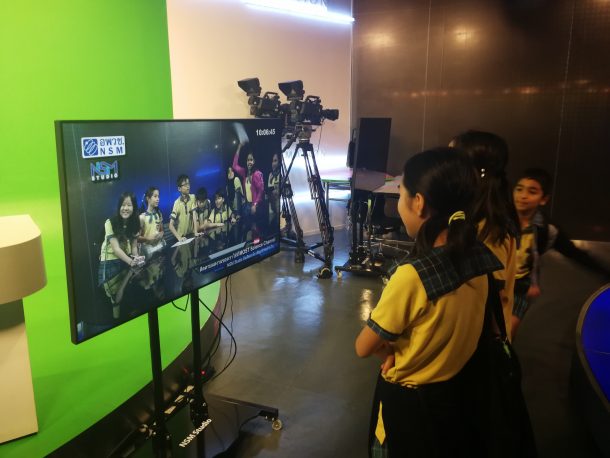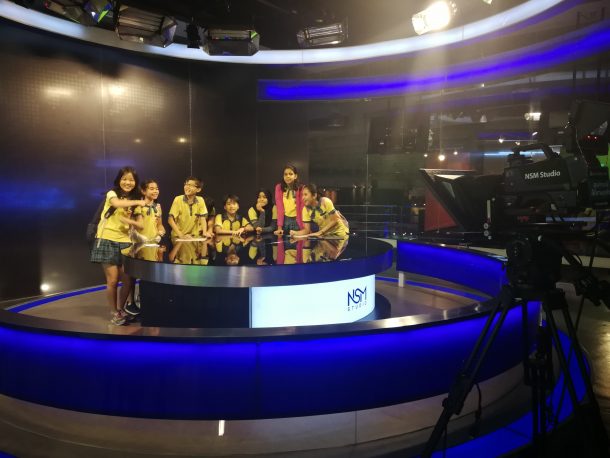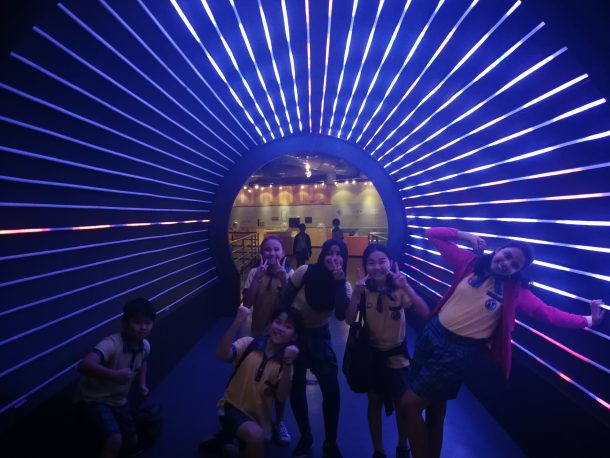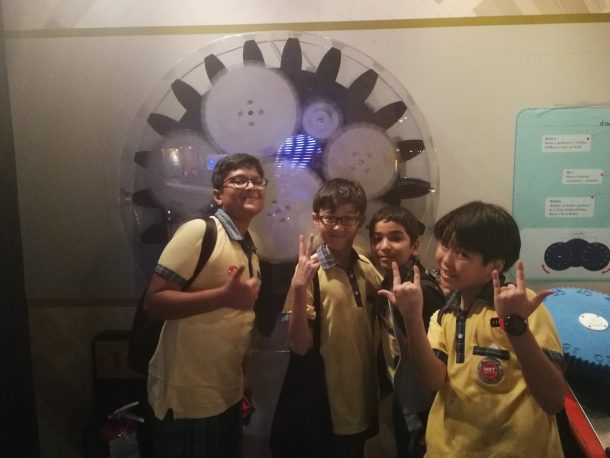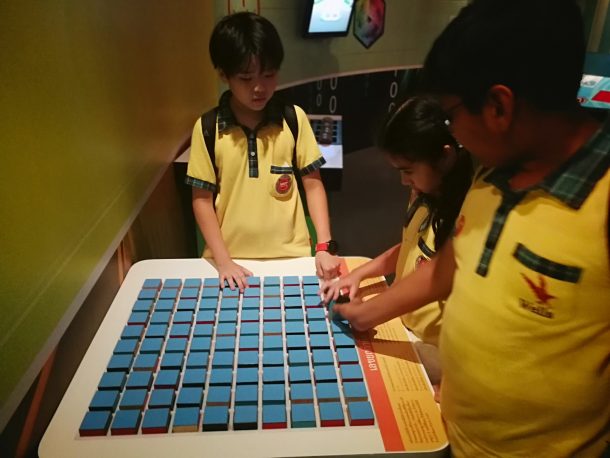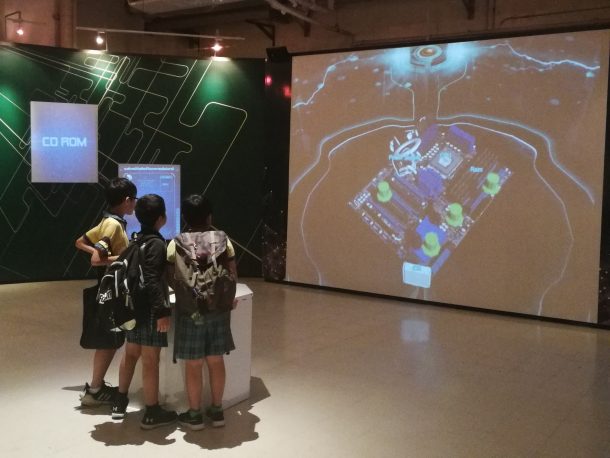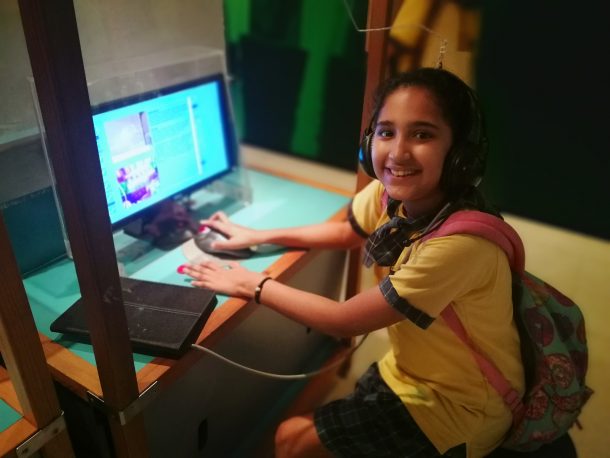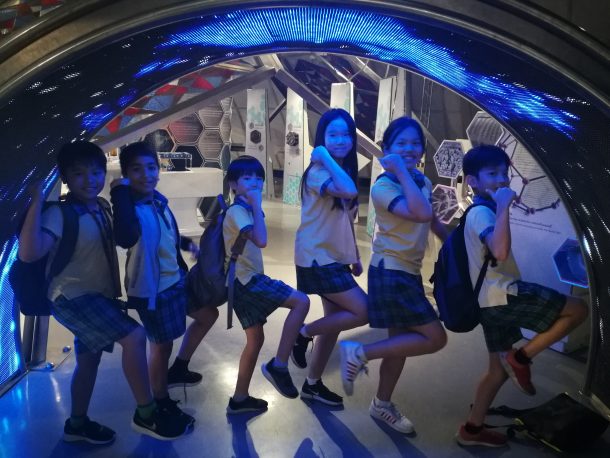 Grade 4 Royal Mint Field Trip 
Mr. Sean Snider – Head of Primary and Grade 4A Homeroom Teacher
On March 26, students in grade four went on a field trip to the Royal Thai Mint in Rangsit. The field trip began unit five, which is a unit studying money, business, and the economy. The Royal Thai Mint is an excellent place to learn about both the origins of money, and where money comes from, which is something most of us take for granted. The visit started with a video explaining the history of money and coins in Thailand. Then the students toured the mint's excellent museum, which contains a vast collection of past and present coins, as well as related artifacts, tools, and information. During the final part of the field trip, students toured the actual production facility of the mint. They learned how coins are designed, manufactured, and packaged by seeing these processes with their own eyes. The Royal Thai Mint field trip was a day of fun and learning for all grade four students.