Geography Bowl 2018
by Ms. Margaret  – Primary School Health Teacher
We had another eventful week, ''The Geography Bowl''It is an annual competition designed to inspire and reward students' curiosity about the world. Students from grades one to five across Thong Lor, On Nut, and Bangna Campus participated to compete for a chance to win. Our students worked hard for one month and were very proud of themselves.
Celebrating their victory are:
Grade 1  : 2nd Place :Jessica, Koh Alex / 3rd Place:  Yue Yue , Nicky, Soma/
Grade 3  : 1st Place :Austin, Suthavee / 2nd Place: Yunosuke , Tanisha /
               3rd Place : Mercy, Wit /
Grade 4  : 1st Place : Tanwin , Prewit, Yuuta  /2nd Place : Joshua, Shota, Akshat /
                3rd Place  Ricky, Fahsai, Karn/
Grade 5  : 1st Place :  Harsith, Alan, Sharan/ 2nd Place : Aoi I , Aoi W, Nanami /
               3rd  Place : Veeranan, Adi , Kavan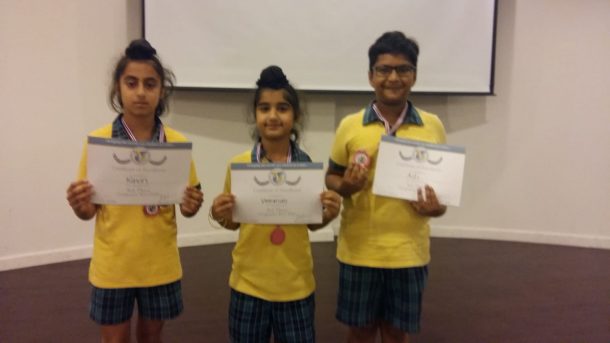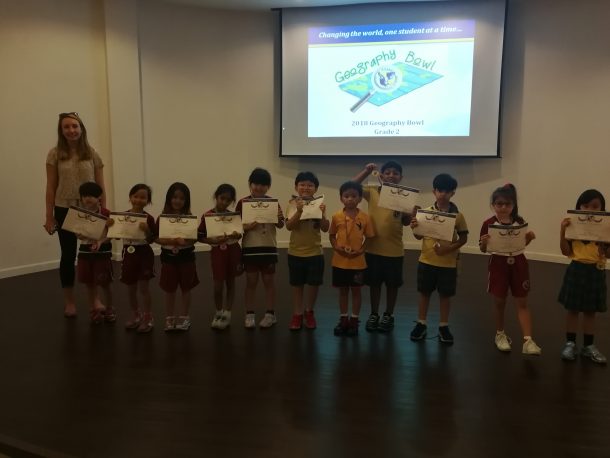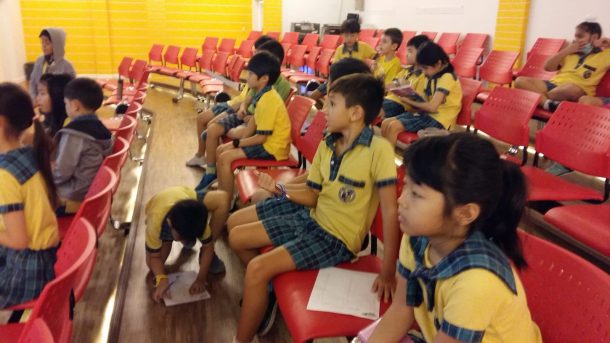 Congratulation to all our winners!!! Each homeroom teacher also focused on a certain continent or aspect of being a global citizen and displayed their learning on their bulletin boards.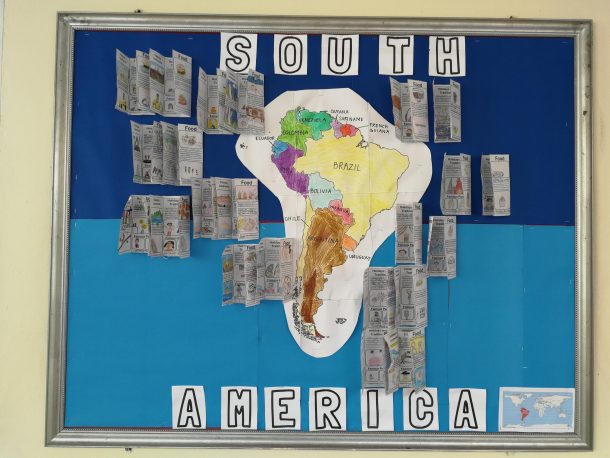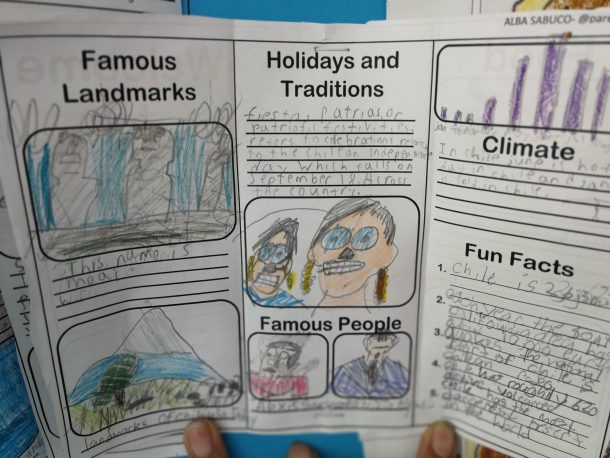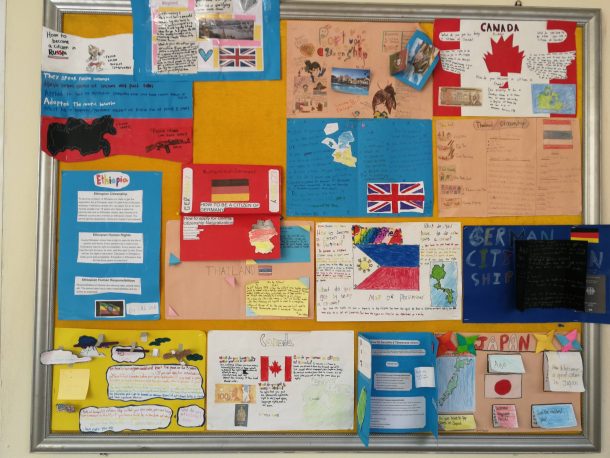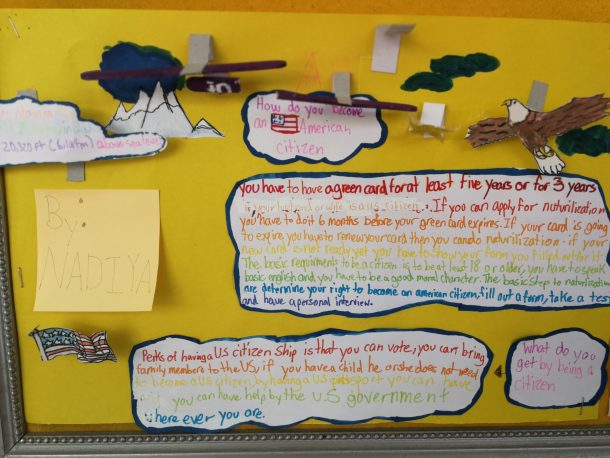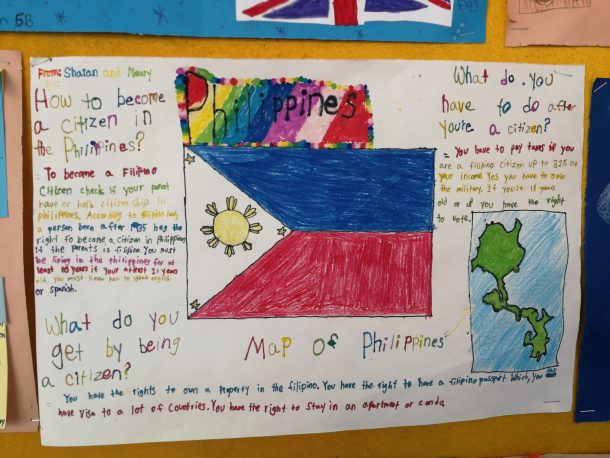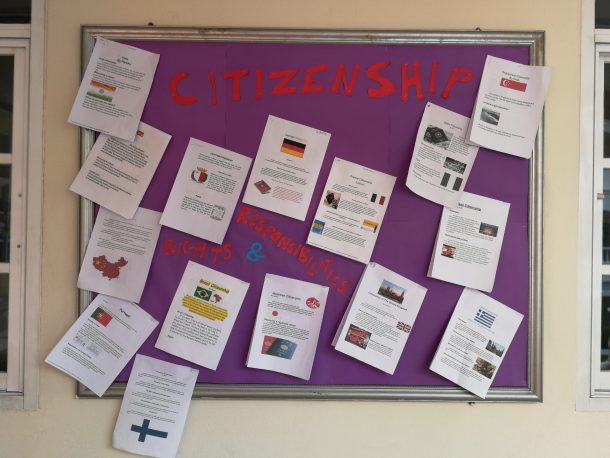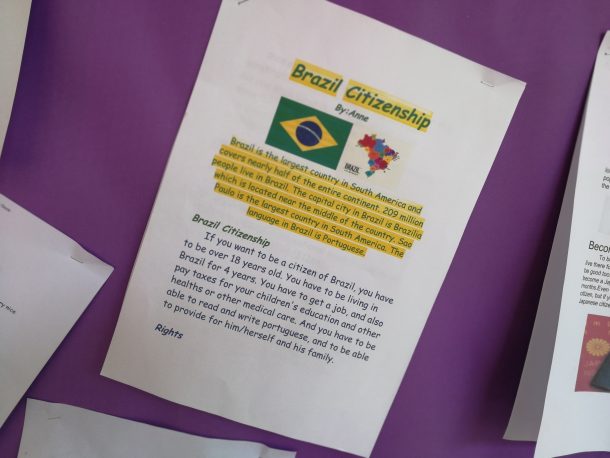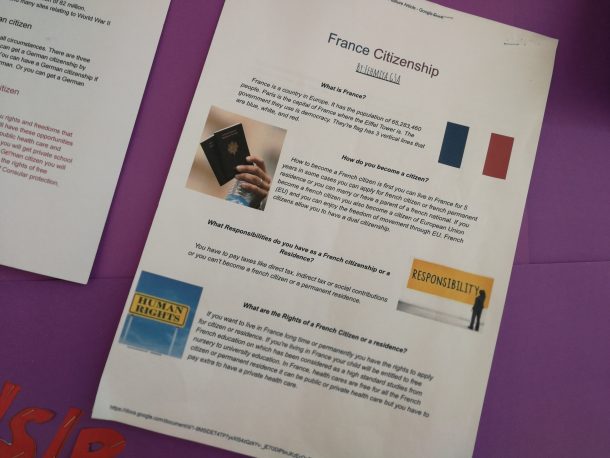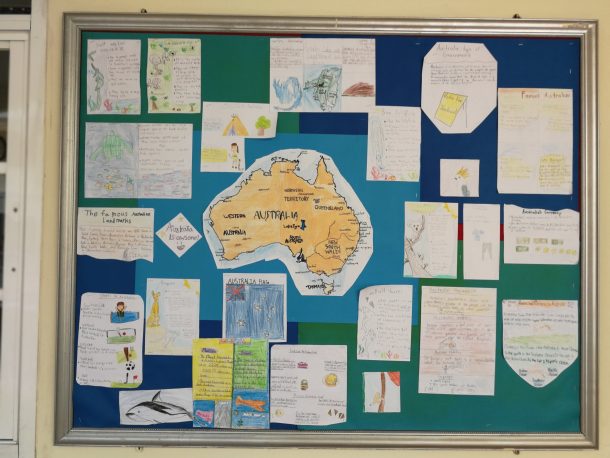 Grade 3 Unit on Light 
by Ms. Maneka – Grade 3B Homeroom Teacher
Grade 3 students have been working on the theme Light and Energy. One of the activities that the students took part in was a light lab which contained a variety of opportunities for the students to "think like a scientist." One of the stations focused on refraction, allowing the students to observe the way light bends as it moves through different materials. Another showed the students how a prism separates white light into all the colors of the rainbow. The students hypothesized and tested a number of different materials in order to find out if they were transparent, translucent, or opaque. As an added bonus, the students used balloons and their hair to produce static electricity! They stuck the balloons to the wall, picked up bits of paper, and "magically" pushed a pencil around the top of a water bottle. After it was over, the students reflected on the activity using the scientific method. For a few hours, we all felt like scientists in action!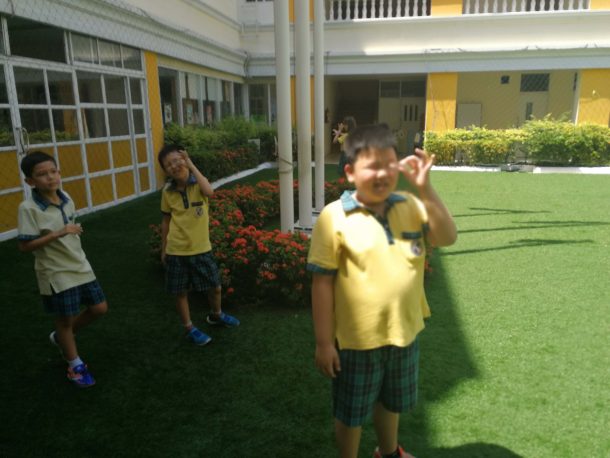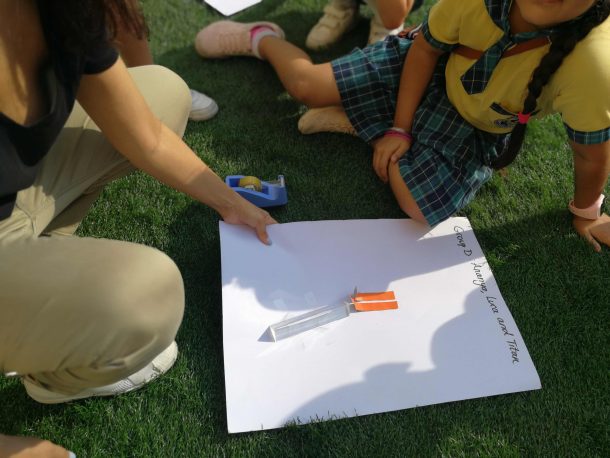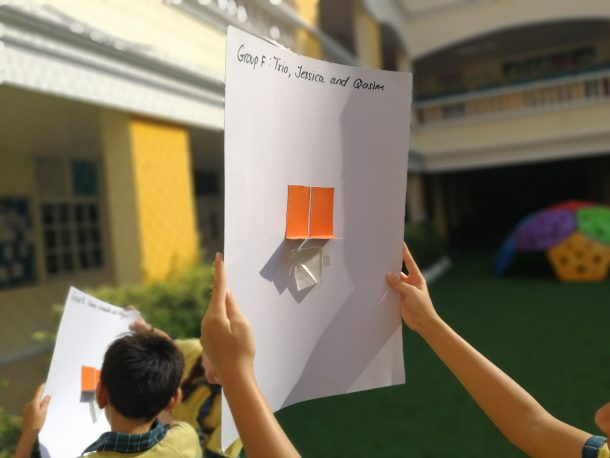 International Day 2018 – Wells World Festivals 
by Ms. Dana – Grade 5B Homeroom Teacher
On October 19, we celebrated what it means to be an international learning community as students, teachers, and families took part in International Day 2018: Wells World Festivals.  The students could not get enough of the dishes that they tried at the mini food festival; there were even some friendly arguments about which dish was the most delicious. Students tested their luck and skill, and even put on their learning caps at the various booth activities.  They had the opportunity to learn about festivals from all over the world including the Holi Festival from India, Dia de los Muertos from Mexico, Tree Planting Day from Singapore. In the International Day parade and performances, students showcased their national costumes and some dance moves.  From the Primary school students we saw a Japanese traditional dance, a Samba dance, Kpop medley, and an Indonesian clap dance. Some of the primary school parents also got involved; they danced a gleeful Thai and Indian mashup dance. Thank you to all students, parents, and teachers who participated.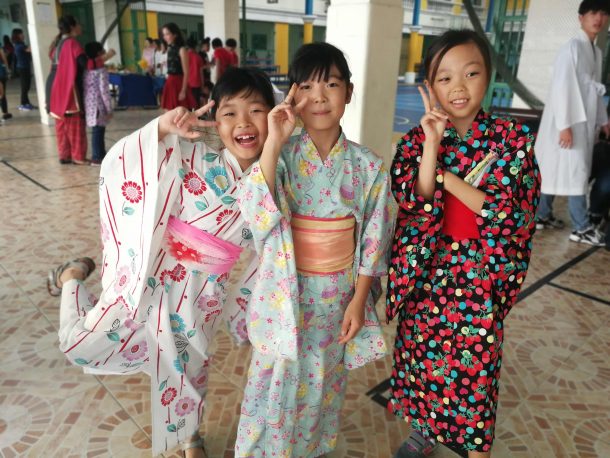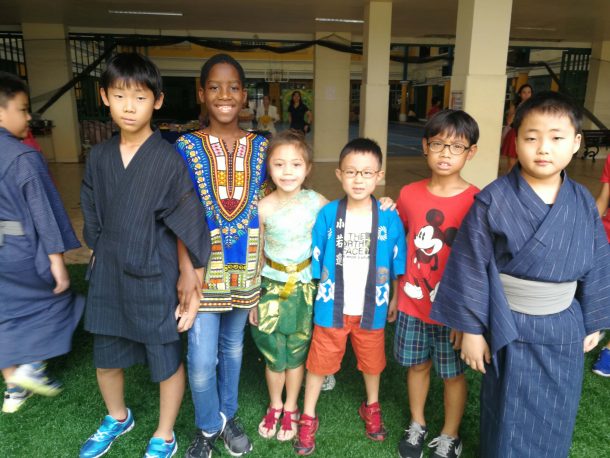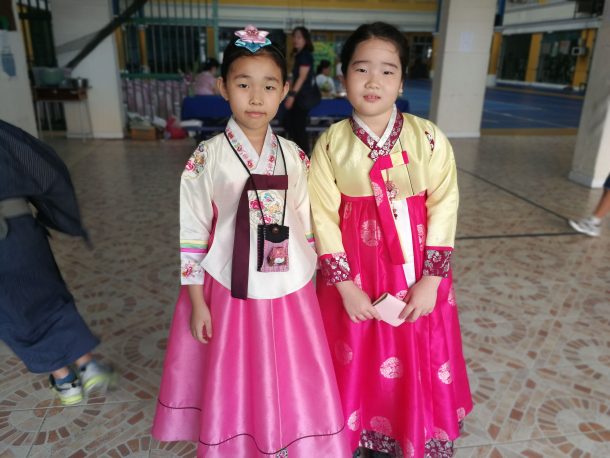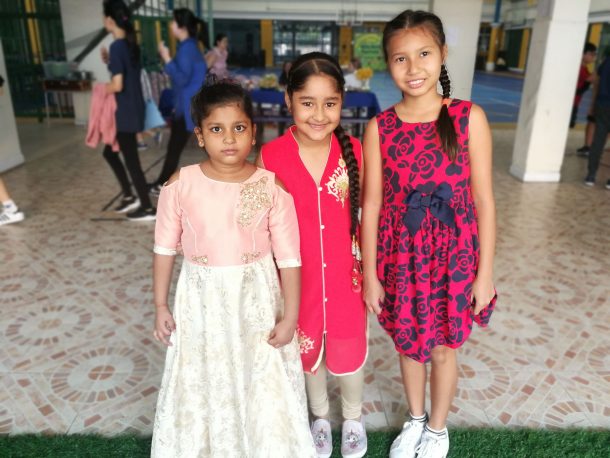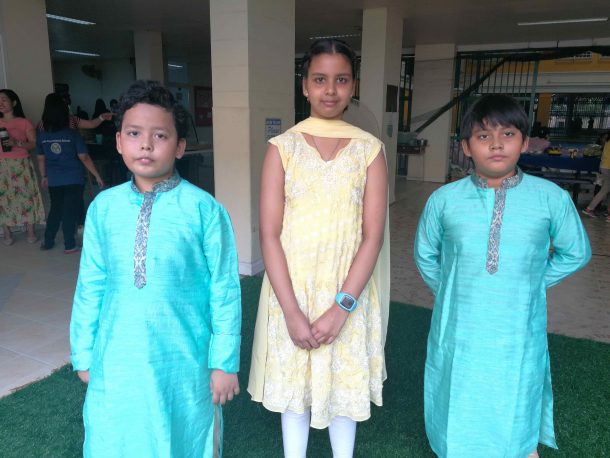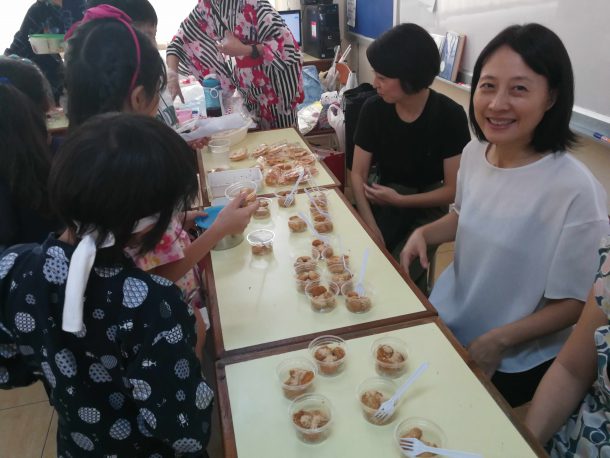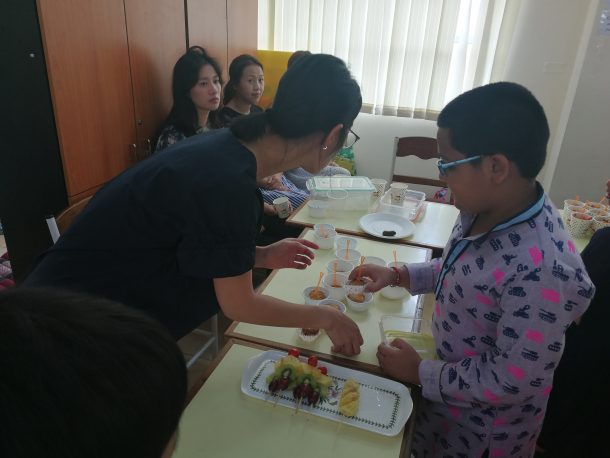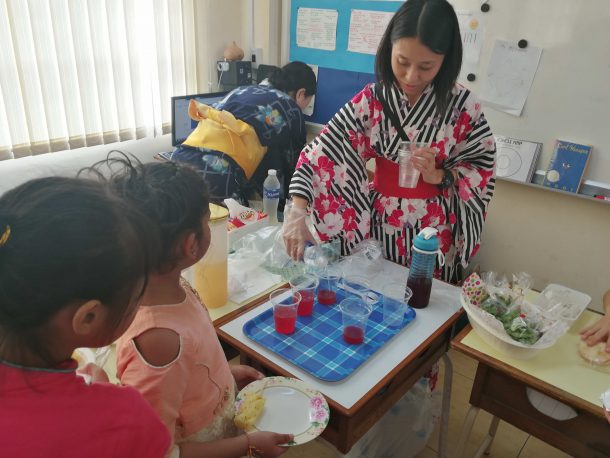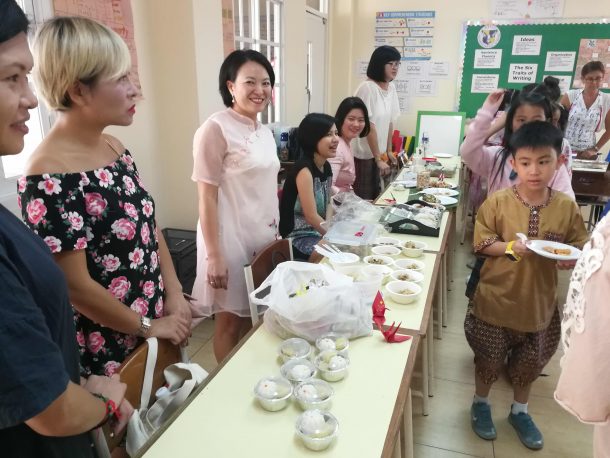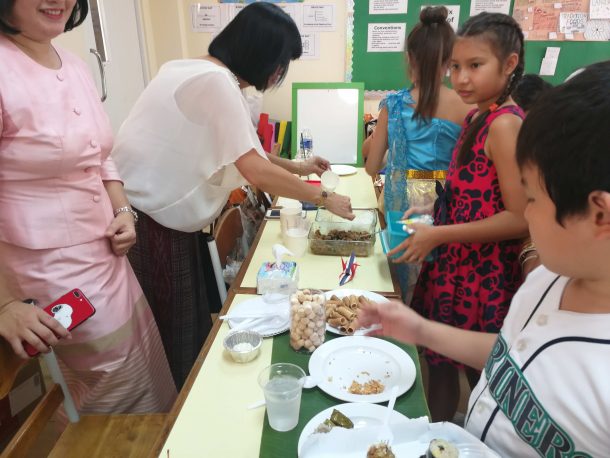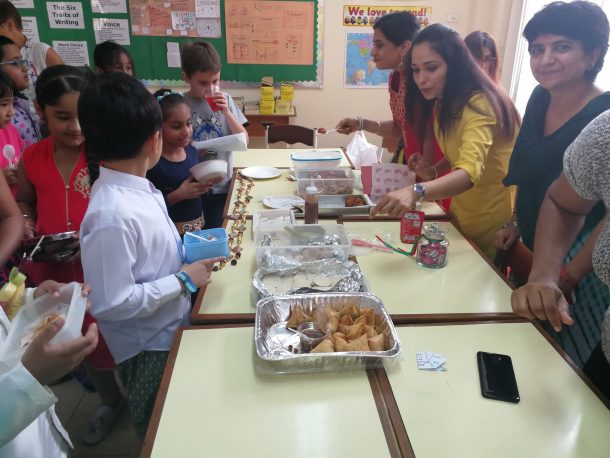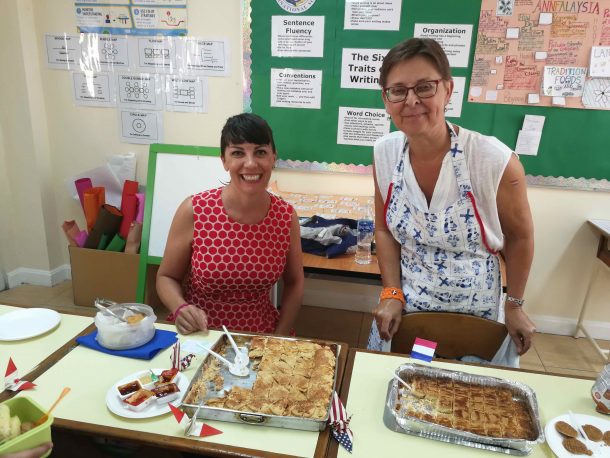 My Biosphere – Grade 5 Inquiry into Ecosystems 
by Mr. Will – Grade 5A Homeroom Teacher
This month Grade 5 began work on their second unit, in which the students discover the factors that ecosystems depend on to maintain balance. The students began by designing their own independent biosphere which needed to contain a self sufficient supply of plants and animals that would be able to provide them the food they would need over the course of a long period of time. Sunlight and water were provided, but all organisms would need ways to obtain the energy they needed for their own survival and regeneration. From the biosphere project the students are now exploring food chains and food webs in more depth as they observe how living things and non-living things interact and move energy up the pyramid in different systems. So far it's been a lot of fun, but there is a lot left to explore!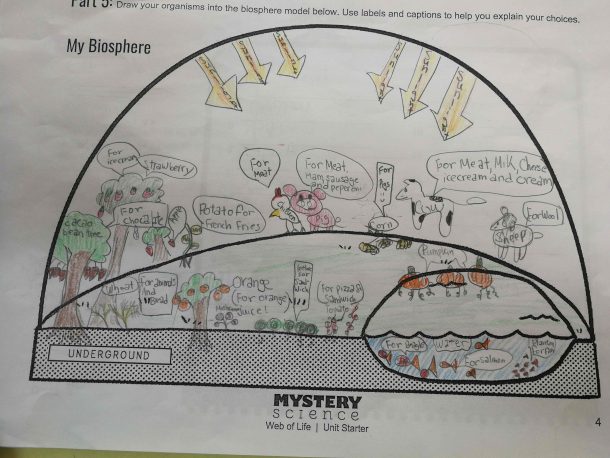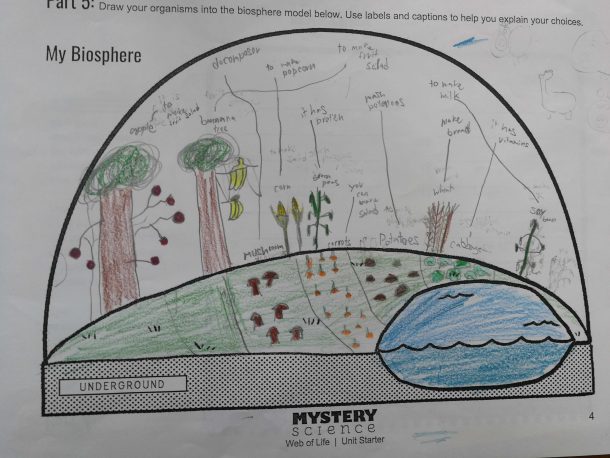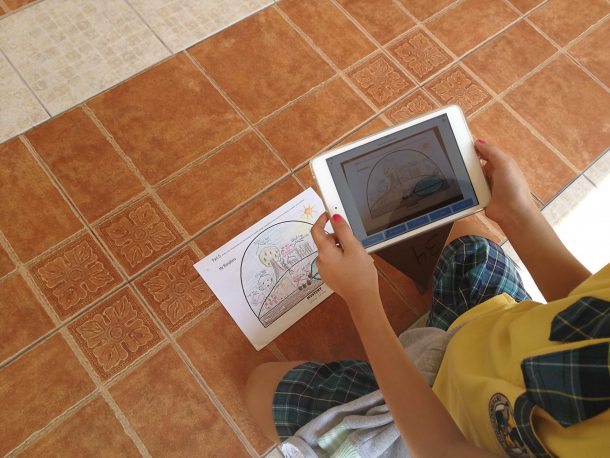 Grade 2 – My Traditions
by Mr. David – Grade 2A Homeroom Teacher
In celebration of our differences many students have prepared tradition posters to share with the class.  Some of the family traditions included the annual building of a gingerbread house while others described how the Christmas tree is decorated and filled up with presents!  Several students touched on cultural and religious traditions such the Thai Loi Krathong, Indian Holi, and Korean Chuseok. Students also shared the experience of being an Australian in Laos and a Canadian in Thailand.  After the presentation students answered many questions from their peers. Students were eager to learn more about the tradition along with how each poster was made.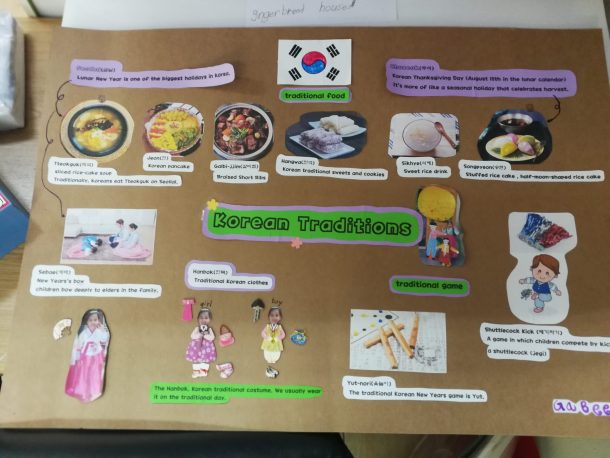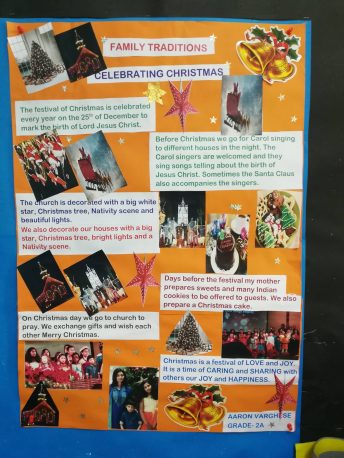 Upcoming Events
October 29 – School Resumes
October 31 – Halloween Event
November 22 – Loy Krathong Assembly
November 25 – 29 Primary School Math Olympiad