Middle school students combine service with fun at Spring Camp 2010
Khao Yai – Seventy-eight middle school students were accompanied by sixteen teachers and staff to Khao Yai in Nakkon Rachassima province for the annual spring camp held from Wednesday, January 27, through Friday, January 29, at the Greenery Resort.
The adventure started with a service project at the Khao Yai Wildlife Refuge in which students and their group leaders trucked through the wilderness before hiking through the brush to "salt-lick patches". The group was informed on how the animals in the refuge, despite having access to all the food and water the forest has to offer, still may suffer from nutrient deficiencies. Therefore, rangers (and volunteers such as the Wells group) help by "planting" nutrient-fortified salts into the ground in patches located within known wildlife grazing areas.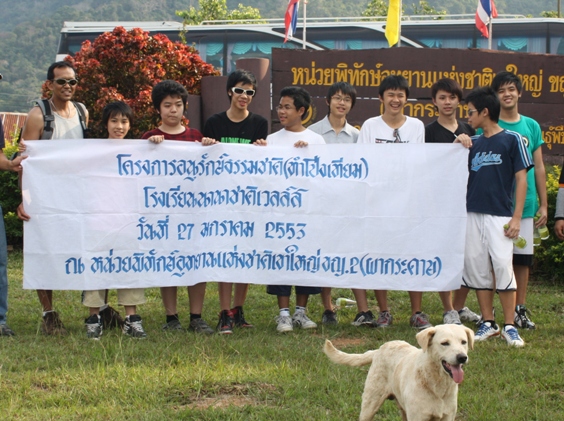 In the evening, the group headed deeper into the Khao Yai National Park for a night safari. With the moon nearly full, scores of nocturnal wildlife were seen grazing alongside the safari route, including the ubiquitous sambar and barking deer, porcupines, and gibbons.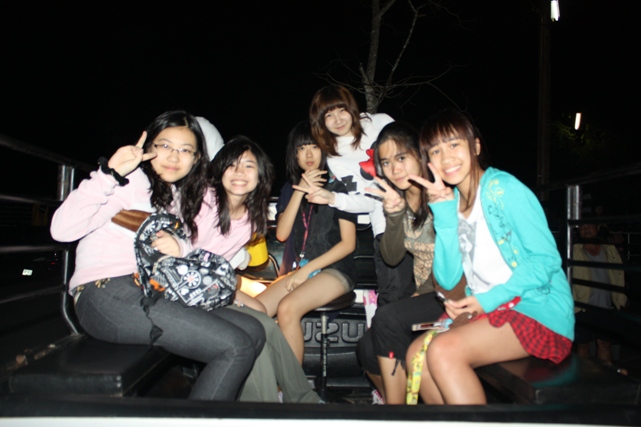 Day 2 of the camp was dedicated to team building and competition. Mixed teams were put through a series of tasks and challenges, earning rank points by either getting high scores (archery, laser skeet) or fast times (Mix Extreme, Nano-Bikes). The final team challenge was given that evening with a "Dress the King" contest – complete with wild outfits and strutting in front of the judges.
The last day of the camp began with the announcement of the winning teams, including the best scores or times in individual events, and the overall winner. Gift baskets were awarded to winners of the individual events and the overall winner one extra sets of park passes worth nearly B500 per team member.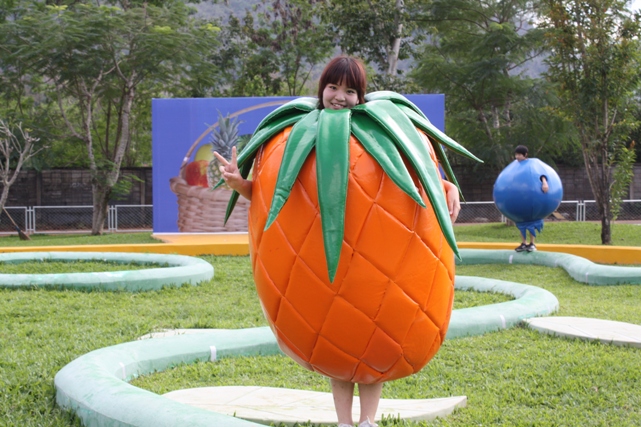 The rest of the morning was spent enjoying the various activities available at Greenery Resort's Life Park. The entire 8th grade class was given a special challenge to go on the GX-Swing – a giant swing that hoists up to five people high into the air before dropping them face first toward the ground. Despite the initial fears (and, in some cases, tears), all the members of the Wells Class of 2014 present were able to conquer their fear and experience the exhilaration of "flying" from nearly 70 meters up, dropping to just above ground level in a about two or three seconds.
Exhausted after two days of activities, the Wells group headed hopped on the buses for the three hour trek back home. And, though sad that it all had to come to an end, all that participated in this camp may relish in the memories that are sure to last for many years to come.